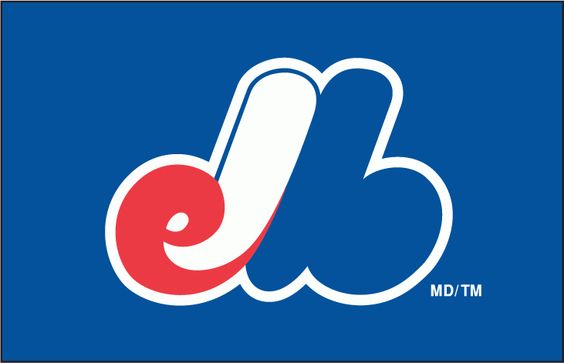 Welcome to Razzball's 2018 team previews. Over the next couple of months, we'll be previewing all of the teams and talking to writers who represent those teams around the web. We want to provide the best and most in-depth fantasy projections to go along with the asking the most useful questions to those who know their teams best. We want to talk about the players in the first half of your draft and also the deep sleepers that make you log into google and start watching Midwest Single-A ball for hours. Just kidding, don't do that, hopefully we don't go that far…
Baker finally hit the dust…y. Dave Martinez now takes over as the National's manager as they try to bring Washington D.C. a World Series title. This lineup remains an offensive machine and still boasts a top half of the rotation that causes a lot of whiffs. There are still a couple of new faces to talk about and also a highly touted prospect who is sure to see at bats in the majors this season. I talked to Drew Douglas from District on Deck.
MB: The Dusty Baker era is over and the Dave Martinez regime has begun. How do you think things will be handled differently in regards to pitch count, innings, prospects etc. (if at all)?
Drew: Dusty Baker received a lot of criticism for his handling of the pitching staff, but I do not think much of it was warranted. The rotation was a little overworked in the first half of 2017, but Baker was forced to heavily rely on the starters due to the horrific bullpen. I think we'll see that change with Martinez, but most of that is due to an improved bullpen. Baker also favored veterans over younger players, so we will have to see what Martinez's stance on experience is. A couple things I'll be interested to find out regarding management style are if the pitcher will hit eighth and where Trea Turner will hit in the lineup. Martinez already announced that Eaton will lead off, and I think Turner's speed may be sacrificed in the two-hole. Turner is better suited lower in the lineup, where he can serve as a leadoff hitter for the bottom of the lineup. The obvious answer is to bat him second, but that may not be the best option.
MB: A.J. Cole and Erick Fedde will be battling it out for the 5th starting spot. Who do you feel has the upper hand?
Drew:  Mike Rizzo recently announced that A.J. Cole will be the fifth starter, but I wonder how long of a leash he will have. If he gets off to a slow start, we could potentially see Fedde or Edwin Jackson in the rotation. I could also see the Nats making a mid-season trade for a starting pitcher to gear up for the postseason.
MB: Koda Glover was an interesting player last year for the Nationals bullpen. After an up and down 2017 and health pending, is he a dark horse to finish the 2018 season as the closer?
Drew: I don't think Glover will finish the season as the closer, but he is an outstanding reliever when healthy. His slider is one of the filthiest pitches in baseball, and he is near impossible to square up. If he is healthy, he can combine forces with Brandon Kintzler, Ryan Madson, and Sean Doolittle to form a lockdown quartet in the back of the bullpen. The Nats bullpen is typically a weakness, at least to begin the season, but they are strong in 2018.
MB: There's obvious regression projected for Ryan Zimmerman after a stellar 2017 campaign. Can you make the case that it wasn't an outlier and this is who he is now at the plate when healthy?
Drew: Zimmerman is coming off of an excellent bounce-back season, which some people attribute to an improved launch angle, but he claims that it was because he was healthy for the first time in a few years. I believe this, and I think he was the same hitter that he has always been. He had a couple dreadful seasons, but he battled various injuries in each of them. If he is able to remain healthy once again in 2018, look for him to have another great season.
MB: Are there any prospects that you believe will make a big impact this season for the Nationals?
Drew: If I had to pick one prospect that I think will make a big impact in the majors, it would be Victor Robles. Robles impressed during his cup of coffee in 2017, which led to him making the postseason roster. The Nats' outfielders were exceptionally injury prone in 2017, which has been a recurring theme over the years. If this is the case once again in 2018, Robles should get a chance to play every day. Although Brian Goodwin has done a solid job as the fourth outfielder, I think Robles gets a chance to start in the event of an injury.
MB: Bryce Harper stole 21 bases in 2016 and only 4 in 2017, who do you think he is as a base runner in 2018?
Drew: Harper was an aggressive baserunner when he first came up, but he has toned things back a bit in recent years. Part of this can be attributed to him bulking up, but I think part of it is also him trying to stay healthy. The Nats lost first base coach Davey Lopes after 2017, which will hurt the running game. That being said, I think Harper will steal more than four bases in 2018. It is his contract year, and proving that he is a threat on the base paths will make him more valuable in free agency. Base stealing is really the only aspect of the game that he does not excel in, but we could see him steal closer to 10-15 bags in 2018.
Projected Starting Lineup
Projected Rotation
Projected Bullpen
*All Projections are courtesy of Steamer.
Want some arrow with that Bowe? (Pronounced Bo-wee, killing the whole pun here, but whatevs.) Explore his content over on the Football side of Razz! And you can also follow him on Twitter.