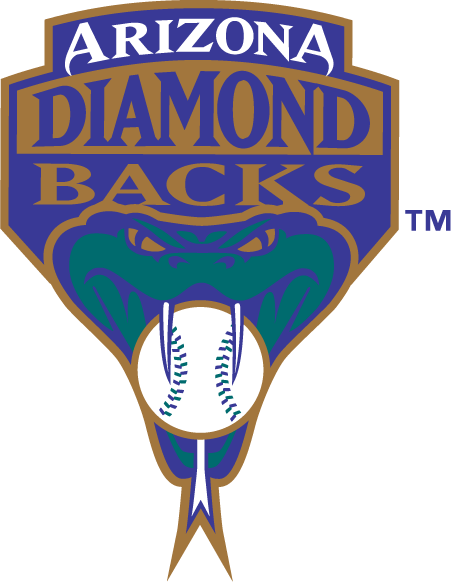 Note: The season has started, but we'll have a couple more previews to release this weekend for your viewing pleasure!
Welcome to Razzball's 2018 team previews. As we've been doing the last few months, we'll be previewing all of the teams and talking to writers who represent those teams around the web. We want to provide the best and most in-depth fantasy projections to go along with the asking the most useful questions to those who know their teams best. We want to talk about the players in the first half of your draft and also the deep sleepers that make you log into google and start watching Midwest Single-A ball for hours. Just kidding, don't do that, hopefully we don't go that far…
Did you know that the Arizona Diamondbacks are putting baseballs in a humidor?…. The humidor has been the talk of the fantasy baseball community this off season. How will heavier baseballs affect Paul Goldschmidt and Jake Lamb's power numbers? Should we roster a plethora of Diamondback pitchers? The Diamondbacks made the playoffs last year! Arizona was a great story in a stacked division. The Diamondbacks are bringing back all of the same talent and should also feature some pretty decent bullpen arms especially if Archie Bradley works out in the closer role. The top half of this lineup is just as dangerous as any in the National League and the rotation features 5 pitchers who are capable of sub-4 ERAs. I chatted up Scott Bogman of In This League to talk about his favorite team. You can also check out the player debate book he wrote with The Welsh.
MB: There have been a lot of shake ups and signings within the division, do you think the Diamondbacks are still a serious division contender?
Bogman: Yes, the
Diamondbacks
won 93 games last season and the roster really didn't change all that much.  The
Dodgers
lost their #2 starter in Darvish.  The
Giants
signed Cutch and dealt for Longoria who could improve but are most likely past their prime.  The
Padres
lineup is improving but the pitching is awful.  The
Rockies
are a lot like the DBacks in the fact that they made few moves but kept the same playoff roster.  The division is tough with 4 contenders but the
Diamondbacks
are absolutely a contender.
MB: Are you at all concerned about Greinke's lack of velocity this spring? What kind of season do you project for him?
 Bogman: Yes the velocity is a bit concerning but this same thing happened last year and Greinke turned in a 17-7 record.  To be honest I'm not really sure what to expect from Greinke,  I think he'll still be a well above average pitcher that doesn't quite crack the top tier of pitchers.
MB: There is a lot of young talent in the middle of the rotation, who are you most excited about?
Bogman: I think that Walker, Godley and Corbin are all underrated going into to 2018. Godley has looked amazing in spring training, Walker had has best season of the 3 he's started 25 or more games and Corbin is another year removed from TJ surgery. Let us not forget that the
Diamondbacks
also added the humidor for this season!
MB: Are there any prospects in the Diamondbacks' farm system that excite you for 2018?
Bogman: Not really, if any of them get the call this season it would probably be Braden Shipley, but the Diamondbacks don't have anyone who is supposed to crack the bigs this season.
MB: With the power in the middle of the lineup, do you think that David Peralta and A.J. Pollock are undervalued from a fantasy perspective?
Bogman: Well of course you know that I'm not an
A.J. Pollock
fan. It's not because he's a bad player but because he is incredibly injury prone.  If he stays healthy he is probably a 2nd round value.  Peralta is definitely underrated, I love leadoff hitters and Peralta can do a little bit of everything, he hit 14 bombs, stole 8 bases and hit .293 last season and Torrey Lovullo likes him hitting there.
MB: Does Archie Bradley lead the Diamondbacks in saves in 2018?
Bogman: I think Archie has a 75% chance of leading the Dbacks in saves.  Boxberger has been injured for a lot of spring training and Hirano hasn't stood out quite yet.
Projected Lineup
Projected Rotation
Projected Bullpen
| | | | | | | | | | |
| --- | --- | --- | --- | --- | --- | --- | --- | --- | --- |
| Order | Role | Player | IP | W | SV | K/9 | ERA | WHIP | BB/9 |
| Closer | RP | Archie Bradley | 65 | 3 | 26 | 10.20 | 3.42 | 1.24 | 3.33 |
| Setup | RP | Brad Boxberger | 65 | 3 | 11 | 10.15 | 4.05 | 1.35 | 4.26 |
*All projections are courtesy of Steamer.
Want some arrow with that Bowe? (Pronounced Bo-wee, killing the whole pun here, but whatevs.) Explore his content over on the Football side of Razz! And you can also follow him on Twitter.