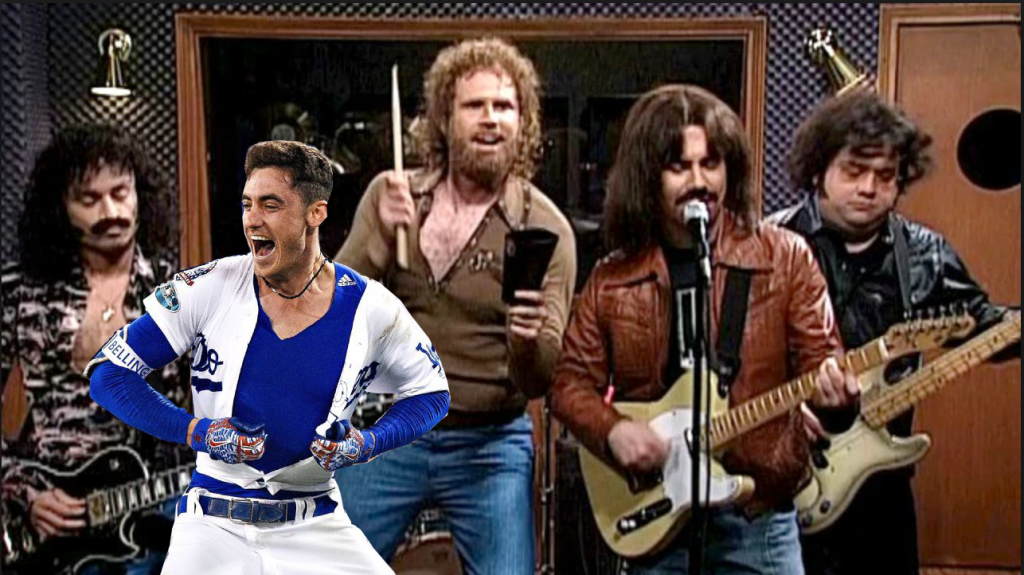 As of Friday at some point (this was originally written on Thursday but I've made some updates), Cody Bellinger leads all hitters in fantasy points with 54. Obviously this might vary depending on your league's scoring system, but I have to take a stand somewhere and base my posts on some standard. For those interested, said scoring system is listed a bit further down. Bellinger exploded onto the fantasy scene in 2017, hitting 39 home runs and scoring 415 points in 548 plate appearances (0.76 PPPA) en route to the National League Rookie of the Year Award. Fast forward a year, or rewind a year depending on whether you are working from 2017 or 2019, to his 2018 season where he only scored 364 points in 632 plate appearances. (0.57 PPPA). Those are still very respectable numbers (top ten 1B and top 25 OF), but they were a far cry from what everyone that drafted him were expecting. Many tagged Bellinger with the "Sophomore Slump" curse, but the big difference was the dip in home runs. I don't have an explanation for this other than his fly balls just weren't getting over the outfield fence as witnessed by a decline in his HR/FB ratio which dropped from 25.2% to 15.2%.
Bellinger profiles as guy that hits at least 30 home runs and bats .260-something. I felt good about him on draft day this year. He had an ADP of about 62 while I had him ranked 48th (draft score +14). That means he was a draft day target for me. Playing the "on pace" game less than two weeks into the season is a fools errand, but from the looks of things Cody's fly balls are going where his fantasy owners want them to go as he already has five home runs. I'd say 40 is a very attainable number at this point.
Behind Bellinger is non other than Christian Yelich. I'm sure that doesn't surprise many of you, especially his owners. Yelich has made progress every year of his career, and last year he took a very big jump, especially in the power department (home runs specifically). In 2018 he hit 36 home runs, which is nearly twice as many as his previous season high of 21. This is relatively easy to explain. In addition to developing as a hitter, he went from one of the least friendly ballparks for home run hitters (Marlins Park) to one that is much more home run conducive (Miller Park). Based on what we've seen so far this short season, I'd expect something close to his 2018 numbers going forward.
If I said I had a hard time telling the difference between Maikel Franco and Josh Bell would that be wrong? Is that something many would frown upon? Cause it's true. Side by side I can see they are different people, but show me a picture of just one of them wearing street clothes and your guess is as good as mine. Put their 2019 stats in front of me and I'd be just as confused. I had Josh Bell ranked quite a bit ahead of his 210 ADP and is a guy I looked to grab late in a lot of leagues. While he's off to a slow start, I'm still expecting him to have a decent season. Something somewhere between 2017 and 2018. Obviously at this point he's sitting on your bench, or quite possible even the waiver wire, but I'd keep him on my scout team should he figure things out.
Speaking of figuring things out, has Maikel Franco done just that? This is his fourth full season in the league, but let's not forget that he's still only 26 years young. Last year he had 22 home runs and a .270 batting average. Who cares? I agree. Allow me to rephrase that statement. Last year he had 281 points in 465 plate appearances (0.60 PPPA). That sandwiched him right between J.T. Realmuto (0.60) and Adalberto Mondesi (0.60). The point is, 2018 wasn't such a bad season for Franco. So why wasn't he on anyone's 2019 radar? So far he has 38 points in 54 plate appearance (0.70 PPPA). Even if those numbers fall a bit I still think he should be owned (and started) until this situation figures itself out.
A guy named Kolten has the most fantasy points of any Cardinals hitter. Something feels very wong here. Sorry about the typo, but I let Yusei Kikuchi have a go at it for a sentence. I don't know man, I'm having a hard time buying it. The guy has averaged only 123 games a year over the last five seasons and during that span he's averaged about 0.53 points per plate appearance. Doesn't exactly screen get me on your team. I'm staying away from this one. As Kikuchi would say when someone calls him asking to speak to Shohei, "you have the wong numba".
I'm gonna give Alex Gordon a shoutout because he really feels like the flower that never blossomed and this might be his best shot at a mala-mention considering he hasn't been points league relevant since 2011 when he was a top ten outfielder. Gordon currently has 36 points in 27 plate appearances (1.33 PPPA). Don't be fooled. As Grey says, what we have here is a hot schmotato.
Here are a few other players that are worth keeping an eye on:
I still feel like the most underrated player on draft day was Carlos Santana. Last year only Freeman, Rizzo, Goldschmidt and Carpenter had more points than him at first base.
Even though he's only seen 11 plate appearances, I thought it worth mentioning that Bartolo Colon Jr (I mean Willians Astudillo) leads all hitters with a 1.727 PPPA.
I'll try and take a look at pitchers next week.
Follow malamoney on Twitter at @malamoney