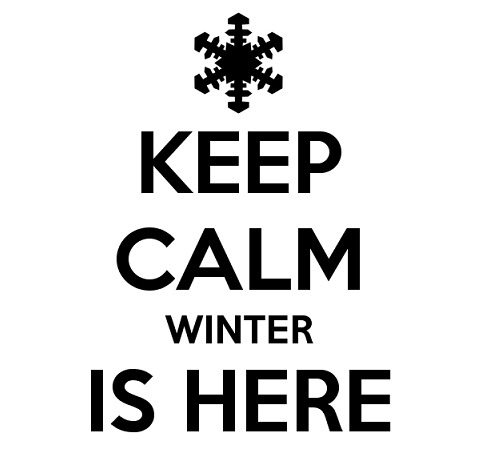 All hail his grace, Tehol of House Beddict and House Razzball, first of His Name, King of the Andals and the First Men, Lord of Fantasy Baseball, and Protector of the Realm.
Come, sit with me at the fire pit while we witness Grey, Lord of Light, burn another traitor at the stake. Ahhhh, I love a good BBQ, don't you? Rudy Gamble, Warden of the Norh, is here, rambling on and on about how statistics show that gelded men are superior warriors. Oh Sky, I'm truly sorry. The theory HAD to be tested. Sending the High Sparrow, Jay Wrong, to bring you up on false charges, imprison you for 2 and ½ months, feeding you gruel, and b*tch slapping you with the ladel every time you got mouthy was a tad over the top, but hey, I'm a King, and am extremely busy. Kind of forgot you were in there. J-FOH, bring me another glass of red wine with a wildfire floater, would you? And no lip this time. I don't want to have to feed your spleen to the direwolves. Really, J-FOH, you can be quite mouthy. RAAAAAAAAAALPH, by "the 7", you are a right lackadaisical bastard. Were you touched by a stone man recently, or were you just sucking the pipe with Ser Smokey again? I REQUESTED my armor  removed over 20 minutes ago. Oh, imagined I'd enjoy roasting by the fire, sweating my kingly balls off, did you? Don't make your King command Grand Maester Mike to lace your milk of the poppy with donkey urine again. That brings to mind the time my Dragon, Dom Brown, the Dread, almost choked to death on the last assassin who dared make an attempt on my life. [As always, Game of Thrones spoilers ahead!]
Enough of this poppycock; I have a story to tell thee, a story of a possible challenger to Giancarlo Stanton AKA The Mountain, as the strongest, largest warrior in all of Westeros. They say he was chosen by "the 7" themselves! A young stallion by the name of Joey Gallo, master of the wooden sword, which I hear some of the youths refer to as a bat. Gallo entered our realm on a Tuesday night, possibly altering the future of our world as we know it. He jousted with Smadge the impotent, crushing him like the Whitewalkers did the wildlings spirit along the frigid shores of Hardhome (more on this later). I have taken this behemoth into my service and I would advise all of you to IMMEDIATELY place your bets on him in all upcoming events. With my guidance, he could be one of the best we've ever witnessed. Now, sit back, sip some of this fine ale, and listen to my thoughts on what else has been happening in this world of fire and ice.
I am Tehol Beddict, and this is Disgrace/Delight, Game of Thrones style! Take Heed!
"He's prettier than both my daughters, but he knows how to fight. He's young, but he knows how to lead. He didn't have to come to Hardhome, he came because he needs us. And we need him."
-Tormund to the wildlings about Jon Snow
Paul Goldschmidt reminds me of a young Jaime Lannister, you know, before his lead hand was hacked off and passed around like the village strumpet. Over the past seven days, Goldy has put up a succulent, .440 BA with 3 jacks, 11 hits, 5 RBI, and 7 walks, making my mouth water, like one of my dragons's when they see a plump young boy, romping through the fields. For the life of me, I can't decipher how I was able to acquire the Golden one with the 10th selection in my head-to-head league. Peasantry, pure peasantry. Goldy, your King, salutes you!
Can we really trust these Wildlings to fight with Jon Snow at the wall when the White Walkers come? And come they shall, as we received a 20 minute tease of what those zombies are capable of when they slaughtered a solid chunk of the free folk's forces in Hardhome. How can you defeat an army of zombies when after the battle they are all brought back to life, joined by the fallen dead of the good guys? Are the Wildlings good guys? Either way, it seems the only way this battle can be won is for the Wight's to be taken down, one by one… with only Valeryian steel or dragon glass as options to do so. That "Au Shizz" look on the Walker's face was priceless, as Snow met the walker's sword without being shattered like my soul after I witnessed Robb Stark snuffed out at The Red Wedding. Dude was so baffled, he was cut down as easily as a pig in a slaughterhouse. The only question is, why would the Wight's ever get close to the real battle again? One would assume they'd be fine in just sending wave after wave of relentless zombies who seem to have kept all of their fighting skill, plus some… If only the undead where like the zombies in The Walking Dead. How lame do those seem now? Ughhh.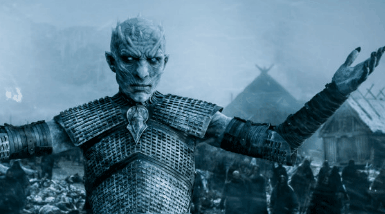 "What he did took courage, and that's what we need today, the courage to make peace with men we've been killing for generations." – Tormund to the Wildlings about Jon Snow.
With 4 bombs and 9 RBI in his last 7 games played, Nolan Arenado  is hotter than Cercei's nether regions, off a couple goblets of wine at a family reunion. Not since my days hunting stag in the north, have I witnessed such a graceful beast. Arenado handles the stick even more passionately than Ser Loras, and I for one am regretting the fact I drafted him in exactly ZERO leagues. Woe is me.
Who, in all the Seven Kingdoms, could handle Jon Snow and Tormund in an epic tag-team battle? Certainly none of the Sand snakes, which we mercilessly didn't have to witness in this episode. I'm you sure saw Tormund crush the Lord of Bones' head like a grape! How about Ser Jorah Mormont and Bronn? SOMEBODY SET THAT SHIZZ UP!
It's going to be quite interesting to see the men of the Wall and the Wildlings join forces. Will they stand firm and beat back the Walkers, or will their be chaos and mutiny followed by a crushing defeat, allowing the undead army to feast on all the blood in Westeros?
"I'm not going to stop the wheel. I'm going to break the wheel." – Danaerys to Tyrion.
Hector Santiago – Would someone please show this man some respect?! Not even the Lord of Light could have foreseen this coming, not even if he leeched blood from my testicles. With a 2.18 ERA on the season, Santiago is dominating the opposition with the kind deft precision Ramsay Bolton deploys on his play-things. Kudos to this young man. Kudos, I say!
Ahhh, Tyrion and Khaleesi finally meet. They should make for quite the captivating pair, as two of GOT's most enjoyable characters will now be sharing screen time for the foreseeable future. With the cunning Tyrion behind her (Not literally, though that could be hot), I'd put Danaerys in the lead for the Iron Throne at end game.
"We're not friends. We've never been friends. We won't become friends today. This isn't about friendship, this is about survival." – Jon Snow to the Wildlings.
Michael Pineda – In witnessing Pineda mow down Mariners like some uprising peasants, I remembered that Seattle once employed this young savant. I've been weeping nightly and downing gallons of milk of the poppy to ease my pain. How could WE have done such a thing? Now, Pineda hasn't been TOTALLY lights out, as he sports a 3.33 ERA on the season, but much like Jon Snow, he's learning to trust his instincts and is improving himself on daily basis. We're no longer friends Michael, but I respect you.
Back to the Wildlings for a second… Is there only one giant left? Are the rest really all dead? Is Wun Weg Wun Dar Wun truly the last? Say it isn't so! These creatures seem to be quite useful and could really help in putting a stop to the apocalypse. Say one thing for Wun Weg Wun Dar Wun, he fought courageously at Hardhome.
"Sometimes a man has to make hard choices, choices that might look wrong to others, but you know are right in the long run." – Samwell to Olly.
Mike Wright – Listen, we all loved Mike Wright for what he did in those two starts, but you've got to be realistic about these things… Wright's just not that good. He's the Orioles number 8 prospect for a reason. After two mediocre starts in a row, it's simply time to cut bait like Cersei seemingly has done with Jaime… you know, after that bone sesh under their poisoned son's corpse.
Now that Sam has gotten some seemingly bomb a*** nani, he's dropping knowledge on sons. Speaking of his sexcapade, that scene was a little too drawn out for me. I had no real interest in witnessing those two create booty sweat together, nor the 10 minutes leading up to it. If we cut out scenes like that, the Sandsnakes entirely (except of the hot one), and 50 percent of Arya's scenes, we could then devote more time to the characters we cherish. Just a thought.
"Belief is so often the death of reason." – Qyburn to Cersei.
Christian Yelich – Yes, Yelich has hit. 333 over the past week, but little speed and even less power over the course of 2015. I believed in Yelich, so much so, I predicted he would double last season's home run totals. For that proclamation, I'm well deserving of at least 20 lashings… Buuuuuut, I'm the King, so don't even thing about it or I'll look into your lifeless eyes after Ser Ilyne Payne cuts off your dome piece. I still expect Yelich to produce, but you heard Qyburn…
Good old Qyburn. Can we can an update on how his experiments on the Mountain are going? We can't be done with that monster yet, can we? Also, can Cersei really trust this sick-minded freak? I should think not, but then again, without her, what is he? He would be cast back to the hole from which he came from faster than Tommen au jizzed during his first night with Magaery, who by the way, I hope is holding up well in her cell.
"I'll get out of here, you realize, before long. I can make you a wealthy woman, a lady of the court. Or I can make sure you die in the most hideous way imaginable, and all I do is sit here, imagining hideous ways for you to die."  -Cersei to Septa Uriella.
Fernando Rodney  – The Fernando Rodney experience is akin to the Sand snake experience– Can we just erase them from our memories? (Again, except for the hot, naked one. She fine as Dornish wine.) PLEASE!? This blowhard now sports a 6.85 ERA and a 1.79 WHIP. It's safe to say, Lloyd McClendon is about to cut Rodney from the closer's role much like Ramsay did to Theon, err, Reek's cod piece. Mariners' fans are feeling the same sort of rage Cersei now feels for the Sparrows, the same faith militant she armed in order to rid herself of the Tyrell's. Whoops. You shouldn't throw stones if you live in a glass house, eh Cersei? Eh? Carson Smith will be the Mariners closer shortly. Act accordingly.
One would have to assume that Cersei will somehow be released from her cell eventually. Though I despise her at times, The Queen mother still has my heart. I truly want to witness her reign down a slaughter upon the sparrows, that makes the red wedding look like a Disney flick. I detests these people. KILL THEM ALL! In hideous fashion! Die, die, die! Excuse me, I got a tad carried away there. I just don't appreciate my beloved being treated in this fashion. What do you ladies and gents think happens next? I'm dying to know.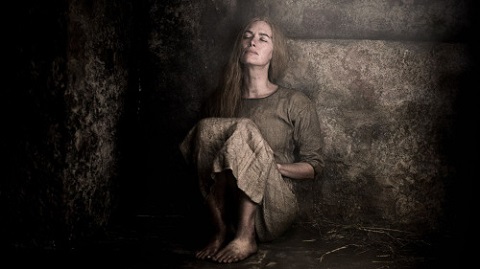 Thank you for joining me for another edition of GOT goodness. Seriously, is there anyone, NOT watching this show? It's the greatest show ever, period, as far as I'm concerned. As per usual, your questions and comments will be responded to below as I love hearing from all my loyal subjects, and even those of you who oppose my leadership. May the Seven bless you and your kin. Winter is here.
Want more Beddict? Follow him on Twitter at @Beddict143.
Dedicated to the loving memory of Robert.