Grey joins Donkey Teeth and B_Don to discuss ideas for 2020 fantasy baseball on the Goin' Deep Razzcast. They debate whether Ronald Acuna or Mike Trout should be taken #1 overall next year, or maybe dark horse Christian Yelich? The changing landscape of Major League Baseball and fantasy baseball is at the forefront of the discussion.
And should you gamble on Pete Alonso or Yordan Alvarez in the late 2nd or early 3rd round? Yes, but you'll have to tune in to find out which one. Then later in the show Grey disowns B_Don for suggesting Bryce Harper should be drafted over Rafael Devers, and Donkey Teeth is disowned shortly after for contemplating Aaron Judge over Devers. Don't miss all the drama on this week's episode of Goin' Deep!
Please, blog, may I have some more?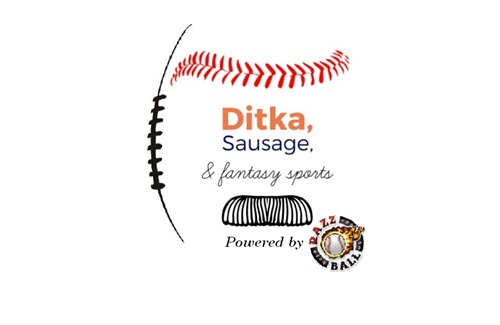 The Fantasy Master Lothario joins the Ditka Boys again on this week's baseball podcast. They discuss Grey's industry leagues for way too long before diving into some real baseball talk about 2nd half rankings. Grey discusses his process in compiling his preseason rankings compared to his 2nd half top 100 and then Donkey Teeth grills him on ranking of Vlad Jr (#71).
After some discussion about mid-season fantasy baseball trading, the guys chat about Donkey Teeth's ranking of Trevor Bauer in 
his most recent Top 100 Starting Pitchers post
. And finally Grey really begins to sweat when German Marquez's name is brought up. Find out what Grey, B_Don, and Donkey Teeth expect from Marquez moving forward, and don't miss out on the big
announcement
from the football side!
Please, blog, may I have some more?