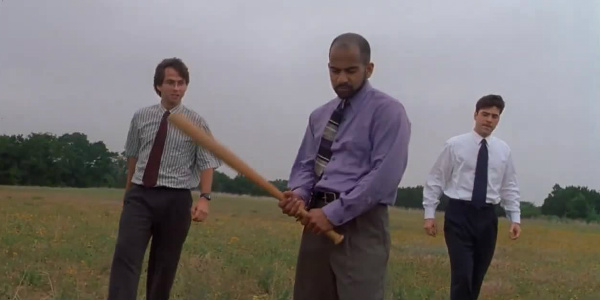 Finally, the moment you've all been waiting for. Who won week one? Before I answer that question let's talk about the top batters from the week. Paul Goldschmidt and J.T. Realmuto led the way with 32 points. Goldschmidt is an Unpickable. Despite this fact, he was picked by one competitor, turning 32 points into zero. Realmuto was not picked by anyone. The next top hitter was Brandon Belt, who totaled 31 points. Belt was selected by four people. One of these people was the winner. In addition to Belt, the winner also chose Ian Kinsler and Justin Turner. The winner from week one, with a total of 70 points, was Chris Montgomery. Congratulations Chris on earning a bid into the playoffs in just the first week.
Here are the top five finishers from Week 1…
Chris Montgomery (70 points) – Brandon Belt (31), Ian Kinsler (18) and Justin Turner (21)
Manley Ramirez (69) – Carlos Santana (24), Yasiel Puig (29) and Robinson Cano (16)
Tony (68) – Khris Davis (25), Ryan Braun (16) and George Springer (27)
Grey (67) – Carlos Santana (24), Yasiel Puig (29) and Jose Ramirez (14)
Alcesto (64) – Wil Myers (21), Mark Reynolds (27) and Albert Pujols (16)
Hats off the J.T. Realmuto and his big start to 2017. While he might have tied Goldschmidt in points, Realmuto accomplished the feat in seven less plate appearances. In my opinion, that makes him the week one MVP. Did I mention he's a catcher. Buster who? Biceps Sanchez who? Lucroy? More like Whocroy?
Week 2
In week two there are 74 competitors vying to join Chris Montgomery in the winners circle. Of those 74, three people picked an unpickable player. I wonder if anyone will ever win a week despite picking an Unpickable. I doubt it, but would be kinda cool to see. Remember an unpickable gets you zero points for just that player.
The most selected batter was Wil Myers who was picked by 14 entrants. Those 14 people must be thrilled with his performance so far which includes a rare cycle. At the moment he has 24 points. The current leader, with 35 points, is Yoenis Cespedes, who has already hit five home runs. Cespedes was picked by nine people. Marcel Ozuna is second with 27 points. No one picked Ozuna. When asked for a comment Ozuna said "Ozuna no happy".
The current leader for week two is Tony C with 74 points. His picks are Wil Myers, Yoenis Cespedes and Giancarlo Stanton. In second place, with 68 points, is Trevor who selected Wil Myers, Yoenis Cespedes and Brian Dozier. Can Dozier catch and surpass Stanton? Find out right here next week.
For those trying to figure out what the heck this whole contest is all about, please re-read last week's post containing the rules. For those too lazy to click and read, here are the basic rules. Each week you pick three batters (no pitchers). A week (scoring period) runs from Monday through Sunday. You must have your picks submitted by 11:00 AM EDT on Monday mornings. You submit your picks by leaving a comment in the comments section of that's week's contest post. Comment timestamps will be used to break any ties. Once you pick a player, you cannot pick that player again in any subsequent week. A card laid is a card played. This means that once you announce your picks in the comments section, you cannot change them. It doesn't matter the reason.
The last thing to mention are the unmentionables. Actually they are called Unpickables. You cannot pick an unpickable. Well you can, but you will get zero points.
The Unpickables
Mike Trout
Mookie Betts
Jose Altuve
Nolan Arenado
Paul Goldschmidt
Anthony Rizzo
Bryce Harper
Charlie Blackmon
Kris Bryant
Josh Donaldson
Manny Machado
Joey Votto
Miguel Cabrera
Bill Lumbergh
Each week is a new contest, but your weekly points will count towards your total points in the season long standings. The season will run fifteen weeks. At the end of the season there will be a five week playoff competition. In order to qualify for the playoffs you need to either win a weekly contest or finish in the top three overall season standings. That's it. If you win more than one week and/or finish in the top three, you still only get one entry into the playoffs. However the person that finishes the regular season with the most points (first place), will be allowed to pick players from the Unpickables list during the playoffs (one per week). The winner of the playoffs will receive a brand new Razzball tee shirt. And that's me plagiarizing me from last week. Cut and paste is your friend.
The scoring system that will be used for this contest is as follows:
1B(+1), 2B(+2), 3B(+3), HR(+4), RBI(+1), R(+1), SO(-1), BB(+1), SB(+1), CS(-1)

In case you don't remember who you've already picked, you can refer to the attached spreadsheet which shows you everyone's picks.
Newcomers welcome. Just because you missed last week's contest doesn't mean you can't join this week. Remember all you have to do is win one week (any week) and you're in the playoffs!