Last week would have been awesome if JP Sears and Garrett Whitlock didn't disappoint us. We got some gems from the other three pitchers and a lovely week from Leody Taveras in the hitting section. It's much easier to recommend pitchers than hitters because the matchups are much more valuable when examining the differing variables. That's a strange thing to say because the sample size is so much more significant for hitters, but reading pitchers has always been a specialty of mine. It's also a unique week from a scheduling standpoint because we have more favorable team matchups than any week all season! With that in mind, let's look at those matchups!
Favorable Team Matchups
7 Games
Baltimore Orioles (at NYY, at MIN)
Cleveland Guardians (vs. ATL, vs. KC)
Cincinnati Reds (at WAS, at MIL)
Houston Astros (at TEX, vs. COL, vs. SEA)
Kansas City Royals (at MIN, at CLE)
Milwaukee Brewers (vs. CHC, vs. CIN)
New York Yankees (vs. BAL vs. CHC)
Texas Rangers (at BOS, at WAS)
Washington Nationals (vs. CIN, vs. TEX)
6 Games
Boston Red Sox (vs. TEX, vs. OAK)
Detroit Tigers (vs. OAK, vs. TOR)
Los Angeles Dodgers (vs. PIT, vs. LAA)
Minnesota Twins (vs. KC, vs. BAL)
Oakland A's (at DET, at BOS)
Toronto Blue Jays (at CES, at DET)
Pitching Streamers
J.P France, HOU (vs. COL)
We had France in here as one of our streamers two weeks ago, and we're going right back to him. The Astros are one of the best teams at developing starters, and they've clearly done that with this right-hander. JP has a 3.13 ERA and 1.21 WHIP on the year but has been even better recently. He's picked up a quality start in six straight outings, tallying a 2.43 ERA and 1.14 WHIP in that span. That would put him in play against anyone but facing Colorado in a home matchup is fantastic. The Rockies ranked last in runs scored, OBP, and OPS in each of the last two years on the road and are just shy of that this year. That's why The Streamonator loves France, projecting him to provide $32.9 worth of value!
Aaron Civale, CLE (vs. KC)
Civale has always shown flashes of brilliance in the past, and he's amid one of the best years of his career. The Guardians pitcher hasn't allowed more than four runs in any of his seven starts, totaling a 3.18 ERA and 1.26 WHIP. That's no surprise since he had a 1.15 WHIP over the previous two years, despite posting a 4.31 ERA. A home matchup with Kansas City should keep his streak going, with the Royals ranked 29th or 30th in runs scored, OBP, and wOBA. In their four matchups last year, Civale never surrendered more than two runs in any of them. The Streamonator agrees, protecting AC to provide $25.4 worth of value as one of our favorite streamers of the week!
Garrett Whitlock, BOS (vs. OAK)
Whitlock was one of our worst streamers in last week's article, but we'll go down with that ship. The right-hander still had seven strikeouts in that dud, marking his fourth straight start with at least six Ks. That's an encouraging stretch because Whitlock had a 3.95 ERA and 1.17 WHIP through his previous seven starts before last week's dud. We believe he can recapture that form against the worst lineup in baseball, with Oakland ranked last in runs scored, OBP, OPS, and xwOBA since the start of last season. This is another pick that The Streamonator adores, projecting Whitlock to provide $16.7 worth of value.
Kenta Maeda, MIN (vs. KC)
Maeda has always been one of our favorite streamers throughout his career, but injuries usually keep him on waiver wires. A 10-run nightmare against the Yankees obliterated his season-long averages, but Maeda has maintained a 3.13 ERA, 1.09 WHIP, and 9.4 K/9 rate across his other five starts. That's the stud we've become accustomed to, with Kenta collecting a 3.95 ERA and 1.15 WHIP throughout his career. Banking on career averages is the best sample size we can look at, and we obviously don't mind a matchup with the Royals. In his last start against KC, Maeda threw six scoreless innings while striking out 10 batters!
Emmet Sheehan, LAD (vs. PIT)
Much like the Astros, the Dodgers develop starters better than almost any other team in the league. This rookie has found a home in this LA rotation, amassing a 2.65 ERA and 0.82 WHIP through his first three starts. That looks even better when you consider the matchups because he faced the Astros two starts ago and had to pitch in Coors Field just a few days back. That's quite the adversity to battle, and there's no chance Pittsburgh gets to him here. The Pirates rank bottom five in runs scored, OBP, OPS, xwOBA, and K rate since the opening month of the season. The Streamonator wants to ride him, too, projecting Sheehan to provide $18.5 worth of value.
Anthony DeSclafani, SF (vs. COL)
DeSclafani has been one of our streamers numerous times throughout his career, and we definitely want to ride him in this matchup. We already talked about how bad Colorado has been on the road over recent years, and this is one of their worst lineups in recent memory. That should bode well for Disco, posting a 3.48 ERA and 1.05 WHIP through his first 11 starts of the year. It hasn't been the same over the last month, but we saw this guy generate a 3.52 ERA and 1.18 WHIP over the last two years. AD has three home starts against Colorado since joining San Fran, sporting a 0.90 ERA, 0.90 WHIP, and 9.4 K/9 rate in those outings! Not to mention, The Streamonator has given DeSclafani a $25.8 evaluation for the week!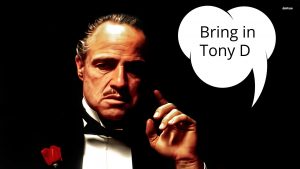 Hitting Streamers
Royce Lewis, MIN (vs. KC, vs. BAL)
We've been waiting for this kid to show why he was the top pick in the 2017 draft, and we're finally seeing glimpses of it! Since his call-up, Lewis has a .313 AVG, .500 SLG, and .838 OPS. His most recent run has us really encouraged, with Royce registering a .447 OBP, .611 SLG, and 1.058 OPS across his last nine outings. We haven't even seen this guy provide the power-speed combo we've been waiting for because there's some belief that Lewis can be a 25-25 player. We love that with his multi-position eligibility, especially in these matchups. Kansas City ranks 25th in OBP, 28th in ERA, and 26th in WHIP, while Baltimore sits 26th in wOBACON, 22nd in xwOBA, and 20th in WHIP.
Jeimer Candelario, WAS (vs. CIN, vs. TEX)
Finding any three-hole hitter is tough when talking about streamers, but it's much easier for a team like Washington. While this is one of the worst offenses in baseball, JC has been crushing. Candelario has a .308 AVG, .375 OBP, .585 SLG, and .960 OPS across his last 18 games. That's nearly a month of raking, and it's hard to understand why everyone is sleeping on this guy. A sneaky asset is his speed, providing three steals as well. Getting a three-hole hitter with this much in his favor is terrific in a seven-game week, and these matchups aren't too shabby, either. He gets four of those games against the Reds, with Cincinnati sitting 27th in both ERA and WHIP. He also avoids Jon Gray and Nathan Eovaldi in the Rangers rotation as well!
SAGNOF (Saves/Steals Ain't Got No Face)
Steals Specialists
Jarren Duran (BOS)
Duran has been hitting leadoff anytime this team faces a righty. That's huge when looking at these beautiful matchups, with Duran picking up four steals across his last five starts.
Saves Specialists
Justin Lawrence (COL)
Lawrence has five of the last six saves for Colorado, stealing the job from Pierce Johnson. It's no surprise when looking at his averages, amassing a 2.93 ERA and 1.19 WHIP.
Hunter Harvey (WAS)
Kyle Finnegan lost this job with a horrific WHIP, and Harvey has swiped the ninth inning. He has seven saves on the year, with four of them coming in the last 10 days.
Aroldis Chapman (TEX)
I believe Will Smith will keep this job after the trade to Texas, but Chapman is worth a speculative add. He's one of the league leaders in K rates and has been one of the best closers in the past. If he steals this job, Chapman would be one of the best closers in baseball.
Feel free to comment here or reach me on Twitter @Bartilottajoel if you have any questions!