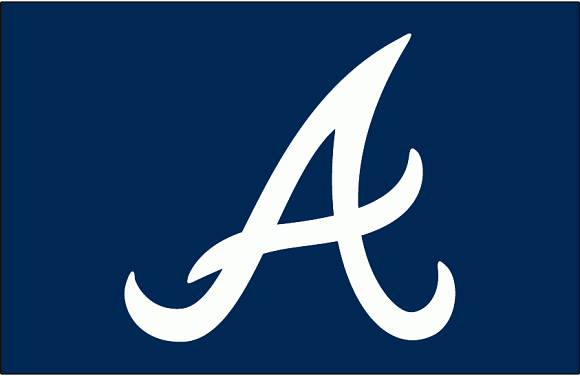 Welcome to Razzball's 2018 team previews. Over the next couple of months, we'll be previewing all of the teams and talking to writers who represent those teams around the web. We want to provide the best and most in-depth fantasy projections to go along with the asking the most useful questions to those who know their teams best. We want to talk about the players in the first half of your draft and also the deep sleepers that make you log into google and start watching Midwest Single-A ball for hours. Just kidding, don't do that, hopefully we don't go that far…
MB here. You may know me from the football page of this elite website known as Razzball dot com. I have snaked my way over to the baseball page this season. Don't you feel so lucky? We start off with the Atlanta Braves and this could really be a team on the rise. Hell, we could be talking about a playoff contender within the next year or two. The Cubs and Astros were ahead of schedule so why can't the Braves be? There are a lot of question marks because this is such a young team, but there is so much potential in this line up and rotation. Today, we pick the brain of Alan Carpenter. You can check out his work over at Tomahawk Take.
MB: There are people out there who think that this Braves team is a couple of pitchers and maybe a power bat away from being playoff contenders. Do you think that management views this season in the same light and will show some aggressiveness on the market in the coming weeks?
Alan: The "blockbuster deal" has been part of Alex Anthopoulos' Modus Operandi literally every year he's been a GM, and I would not be shocked at all if he were to pull something before camps open.  That said, there's this 'window' thing that teams seem to obey, and the general consensus is that the Braves are 1 year away from truly being there.  Of course, I don't believe that AA goes by conventional wisdom and he's just as liable to throw that window wide open on his own timetable.  In other words: while public statements have suggested a 'not gonna do anything rash' approach, that's simply not how he's run the Blue Jays in the past.

I would suggest that there are a couple of moves that might signal such a deal is coming: (a) signing either a free agent starter or third baseman to something beyond a single-year deal; (b) trading Nick Markakis.  If either/both happens, buckle your seat belt.
MB: There is obviously a lot of excitement surrounding Ronald Acuna, besides him, do you see a break-out bat in the clubhouse this season?
Alan: I just reviewed Bryce Harper's early stats.

A-ball:  .318/.423/.554/.977 for 72 games
AA:  .256/.329/.395/.724 for 37 games
AAA: .243/.325/.365/.690 for 21 games
After that, Harper was promoted to the majors and busted out a 4.6 fWAR season in 139 games.

In 2016 and 2017, Acuna destroyed all of those numbers, seemingly accelerating as he went… even in the Arizona Fall League.

In looking at outfielder fantasy data from 2017, you're still going to have the usual suspects up top:  Mike Trout, Aaron Judge, Giancarlo Stanton, Charlie Blackmon.  In the next tier you see Mookie Betts, Justin Upton, Marcel Ozuna, and maybe Christian Yelich (if he gets dealt).  I think Acuna has the potential to be right there close to that 2nd tier.  It won't be in homers (though he still could be in the 15-20 range), but a .270-280 average with 80 RBI and 80 runs scored with .800+ OPS would not be out of the question.  No pitching has really stopped him yet.

Besides Acuna?  No – I don't… though if Ozzie Albies picks up where he left off in 2017, he could surprise a lot of people.  Fact is, though, the Braves lost a lot of homers from the Matts… Matt Kemp and Matt Adams… that are not in the lineup.
MB: I've had a sleeper-potential crush on Mike Foltynewicz dating back to last season. Last year's numbers obviously didn't live up to our expectations. Can we expect things to click in the next couple of years as a reliable asset or is he a "he is who he is" type of guy? Feel free to throw in a name that you like for the rotation.
Alan: The name I really like is Luiz Gohara.  He's got a lot of C.C. Sabathia in him and could be a slick pick-up in a middle-to-late draft round.  He's not a 4.91 ERA pitcher and could really show that in 2018… if he gets enough mound time.

At the moment, I have no idea how the Braves will use their starters… they have Folty, Julio Teheran, McCarthy, Scott Kazmir (if he's healthy), Gohara, Fried, Newcomb, and Sims… yet still said to be 'very active' in the starting pitching market (see also:  answer to Q1 above).  There's also Mike Soroka, who is probably ML-ready and tore up AA (2.75ERA with a 1.09WHIP).  If I had to guess, I'd say Gohara gets a regular rotation slot.

Back to Folty: We thought last year would be his breakout year.  So naturally we now think 2018 will be his breakout year.  He clearly has the stuff – now he needs the resolve:  the knowledge that he's still in control even when he gets hit.  If that happens, he's a mid-3 ERA pitcher.  If not, then (like in 2017), the walks suddenly multiply and runs are added.
MB: Third base is a question-mark in this organization. Is there a dark horse that can have some surprising production already with the club or in the farm?
Alan: Austin Riley is the heir apparent to position.  He had an excellent AA audition, followed by an excellent AFL.  He is held in high esteem by the existing management, so the Braves will likely not go crazy at the position for this year unless somebody falls into their lap (and even then, only for a year or year-plus-option deal).

I'll take that back a bit: if Mike Moustakas suddenly expressed willingness to take 3 or 4 years for $13m or less, then Anthopoulos could pivot.  But at this time, it's Johan Camargo as the 'stop-gap' guy.  He'll be fine there (better than we've seen in recent seasons), but the Braves would rather him be in that Ben Zobrist-esque utility role off the bench.  Until Riley arrives or a trade is done, that not going to be the case.
Projected Starting Lineup
Projected Rotation
Projected Bullpen
| Order | Pos | Player | IP | W | SV | K/9 | ERA | WHIP | BB/9 |
| --- | --- | --- | --- | --- | --- | --- | --- | --- | --- |
| Closer | RP | Arodys Vizcaino | 65 | 3 | 28 | 10.570 | 3.680 | 1.290 | 3.900 |
| Setup | RP | Jose A. Ramirez | 65 | 3 | 12 | 9.360 | 4.300 | 1.410 | 4.500 |
*All Projections are provided by Steamer
Want some arrow with that Bowe? (Pronounced Bow-wee, killing the whole pun here, but whatevs.) Explore his content over on the Football side of Razz!