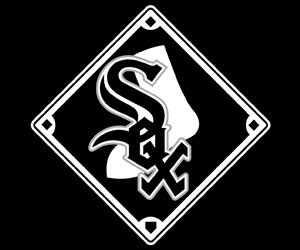 Welcome to the 2016 Razzball Team Previews! You'll find everything you need to know about each team to get yourself ready for the upcoming fantasy baseball season. And I mean everything, folks. We've got line-ups, charts, Slurpees, lube, a guide for beginner electricians, and even a cactus! Well, that's a lie. That's what Jay had last year sitting in front of him. This year? Um…a little less lube? Take that as you will. But hey, we've got teams to preview and questions to ask, so let's hop to it. We a very special guest for this post…James Fegan, to provide his take on what the team has in store this season. Now enough rambling, let's see what 2016 holds for the Chicago White Sox!
2016 Chicago White Sox Depth Chart & Projections
Starting Lineup
Bench
Starting Rotation
Bullpen
Note: Projections provided by Steamer.
And now we specifically want to get to the specifics. So, let's bring in James Fegan from The Catbird Seat to give us the low down on Chicago in 2016.
The Chi Sox have some fresh faces in new places in this year's lineup. Rather than keep up the rhyme time, let's keep it…fresh. Todd Frazier, Brett Lawrie and Alex Avila all join the White Sox forces, but obviously the most attractive fantasy option of the group is Frazier. Stepping into the AL, and coming off a career year, what can we expect from Frazier with Chicago in 2016: further ascension or a year filled with tension? (Crap! Just can't help it…)
James Fegan: The superstitious item to mention is that everything pertaining to scoring runs seems to wither and die when it comes to the South Side of Chicago, to such a degree that the offensive park factors for U.S. Cellular Field have dipped despite no significant physical changes to the park. We're cursed and Todd Frazier should fake his own death and try to catch a NRI somewhere using the name Fodd Trazier.

To lean more factual, it's still a tiny park that should play very well to Frazier's right-handed pull power-based game; maybe not better than The Great American Ballpark, but it should replicate it just fine. If you don't believe, check out the home road splits for Paul Konerko's whole career.

There's not a better trainer in the game than Herm Schneider, and Robin Ventura is not someone who is very prone to imaginative cycling of players and rest, so Frazier's heavy workload of the last three years should continue. He just turned 30 years-old, and his last four years of production mark out someone we should be happy if he maintains his numbers rather than hope for further growth. Frazier's entering an offense that struggles to reach base and hasn't done much to improve in that regard this offseason. If you get .260, 25 HR, 80 RBI from him, it will be a good result.
And now to a familiar face that seems to be garnering some fantasy hype this preseason: Adam Eaton. The speed's been there at every level, including 18 SB last season, and we know he can hit for average, but perhaps the main reason for optimism is the emergence of the pop in his bat. With 14 HR last season, Eaton essentially stayed the same hitter with different results. He dropped his GB% by 9 points and shifted it to FB%, up 7 points; and that's it. Everything else stayed consistent. So, after minor shoulder surgery in October, convince me that the approach is here to stay and the 27 year old can improve his power numbers, a big element to his hype.
James Fegan: I am not going to waste any time trying to convince you that this fabulously talented, but very small man is going to hit more than 14 home runs in a major league season, or even hit 14 home runs in one season again.

To some degree, the power surge seemed like he was reacting to pitchers working him inside more; trying to jam a guy whose game is predicated on spraying singles to left field, but mostly this just seemed like a big outlier season from someone with no previous history of any kind of power like this.

It looks a bit different when

Adam Eaton

hits a home run from when

Jose Abreu

hits a home run, in more ways than one. Abreu's power swing looks a lot like all his others; there's a natural strength and charge he puts into everything he makes contact with. Eaton's homers require these exaggerated, leveraged uppercuts. It's a much larger departure from his game, and given his role on the team, I just can't see it continuing on the same level. He hit enough bombs to dead center last year that I would bet on six-to-nine homers in 2016, but this is a .280/.360/.400 type guy who makes his money trying to get on base, not circle them.
Jose Abreu exploded onto the scene in 2014 as a rookie, albeit a 27 year old experienced one, with 36 HR and a .317 avg. I remember the buzz on him coming into that season was hepossessed legit power, but couldn't be trusted to consistently hit for average. Well, he clearly proved that wrong; however, 2015 did actually see a dip in stats across the board. .290/88/30/101/0 is still simply ridiculous, but his slugging dropped significantly from .581 to .502. Still seemingly in his prime, have we already seen the ceiling for Abreu, or is there another level he's yet to achieve?
James Fegan: We've definitely seen the ceiling. There's not a power level beyond the first half of 2014 coming out, and really he's too good of a hitter for average, too willing to work the opposite field and take what he's given to him to push much beyond 35-40 home runs. The question is where he falls in between his 2014 and 2015 production, which was about a 100-point gap in OPS. Abreu played through nagging leg injuries throughout the first half of 2015, which seemed to sap his power, and he produced a stronger second half after getting a long rest during the All-Star break.

Great, right? Well it depends on your faith on Abreu avoiding injury. He went on the DL during 2014 for an oblique strain, and he's just not a plus-athlete, and puts himself in a lot of physically awkward positions running the bases and fielding first base. If the Sox wind up signing another outfielder, that could push

Avisail Garcia

to DH and make Abreu more of a regular first baseman and challenge him more physically. It's not a major concern, but I don't think the situation is as simple as "he's healthy now, so he'll be a monster again."

No pitcher is going to come right at Abreu again after the way he tore up the league at the start of 2014, but he should be solid for .290, 30 HR and 95 RBI at a minimum, with a ceiling to be a top-5 hitter in the AL.
C'mon buddy. Everybody knew soon as we saw that rotation it was Chris Sale and the others. Go ahead and read that with a Dave Chappelle voice to make looking at the rotation projections more palatable. Seriously. It's, uh…not pretty. So, yes, Chris Sale will be a well-deserved top 5 option this season. And sure, Jose Quintana emerged as a legit #2 option. But there are two fireballers in the backend of the rotation that could really make waves with a step forward this year (and the Chi Sox hopes for 2016 probably depend upon it): Carlos Rodon and Erik Johnson. In your opinion, what's a realistic expectation for their growth this season: significant, mediocre, or negative?
James Fegan: 'Killin 'Em Softly' references aside, I'm not particularly distraught about having a top three of a starting rotation that can go against any other team in the league and, well, back end guys at the back end.

Carlos Rodon

is primed for a big breakout season. He's had 70-grade MLB quality slider when he was drafted, but couldn't spot his fastball at all when he first got called up in 2015. By the end of the year, his head wack in his delivery was muted and his command was straightened out. He finished the year with eight-straight starts of six innings or more, with two runs allowed or less, and if he can build on that step forward with his control and use his slider to bring his strikeout rate back to a K per inning,

Jose Quintana

will be the third best starter in this rotation very quickly.

I'm a low man on

Erik Johnson

. He's conquered Triple-A two times over, and he got his velocity mostly back after a bizarre 2014 campaign, but the stuff just doesn't impress me. His curve is loopy and soft, his slider is not a wipeout offering, and while he throws his fastball with a lot of confidence, he's not going to make a living trying to blow away MLB hitters with 92 mph heat. He didn't get a very long look at the end of 2015, but the peripherals portend disaster, especially for US Cellular Field. That he apparently doesn't have the best relationship with pitching coach Don Cooper tempers my optimism for any growth. To preview my answer for a later question, I believe Johnson ends the season out of the rotation.
One player that I doubt strikes fear into the hearts of White Sox opponents, or any measure of hope into the faithful, is Tyler Saladino. He's the projected starting SS coming into the season, but there's a prized prospect lurking at the position. Tim Anderson, the 1st rounder from 2013, has proven he can hit through the minors (.301 avg) and has speed for days (49 SB at AA in 2015). What are the chances we see Anderson make the jump to the big club this season? Is he a prospect to target in fantasy for 2016?
James Fegan: Saladino can't hit and we should pop champagne at the end of the year if he maintains a .600 OPS. As such, he's a big source of anxiety, because he seems like a bad bet to hold down Tim Anderson, and Tim Anderson really needs to be held down.

The kid has all the athletic ability in the world, but the production he's put up in the minors is very impressive because of just how raw he is. Beyond his age, he's been playing baseball full-time for far less time than the typical 22-year-old prospect and he needs more time to develop. Too much is made out of minor league walk numbers, especially for reactive, quick-handed guys like Anderson who can find something to hit in nearly every PA at lower levels, but Triple-A is going to give him much needed exposure to advanced breaking stuff and sequencing, and if he gets rushed to MLB without going through that, he's going to have a brutal learning curve in his first year.

There's a decent chance we see him in the majors this year (30-40%) but he'll be a bad buy unless you really need the steals.
We just spent time talking about the unknowns of the rotation after Chris Sale, but then the White Sox go and sign a proven veteran lookin for a bounce back. Mat Latos is a proven winner, but last season was a bit of a disappointment for him with an inflated 4.95 ERA. I mean, that's horrendous for anyone, let alone a guy with a career 3.51 mark. Coming to the AL for the first time, in a division with some dangerous lineups, do you see Latos having a solid bounceback in 2016? Over or under a 3.60 ERA in 150+ IP (hasn't gone over 117 IP since 2013)?
James Fegan: Latos presumably turned down better offers to work with the White Sox coaching and training staff. Their starting rotation missed only one start due to injury last season, and threw more pitches per start than any other staff by a mile, and that's just a continuation of injury prevention trends they have had for over a decade with Herm Schneider.

Still, that's a bold over/under. There's the mitigating factor of having to battle through

Erik Johnson

and

John Danks

(an elder statesman the org has been very committed to, perhaps far too much) to get that many innings, and trying to have a sub-3.60 ERA in a hitter's park in the AL for a guy who probably sits 3 mph slower than he did at his peak. Let's go slightly over on the ERA (3.70-3.80) and under on innings (~130 IP).