The Sophomore slump is typically something that I disregard as an easy narrative for people to use in order to explain a player's struggle, and Luke Weaver is no exception. Sure, his second season in the league was rough, but it wasn't because the league got a book on him or whatever reasons people give for a 2nd year struggle. Weaver had a disappointing 2018 because the curve and change up both flattened out and hitters teed off on what had been Weaver's strongest 2 offerings. The curve in 2018 gave up a .329 avg. against and a  .589 slugging percentage. Generally speaking, a velocity bump is a positive development, but the small velocity gains from Weaver seemed to mess with those 2 pitches. The curve flattened out and the change up gained spin (wrong direction for a change), which have both corrected themselves this year.  The K rate is back to 26.1% from 19.9% last season, the walk rate is down to 5.7%, and the results are promising. He is giving up a bit more hard contact than we'd like to see, but the swinging strike rate is up 1.4% to 11.1% with the contact rates inside and outside the zone both improving along with the first strike percentage. The numbers point toward more of a high 3s or low 4s ERA from Weaver the rest of the season, but he has 2 pitchers parks against bottom half of the league offenses this week, so, ride the wave.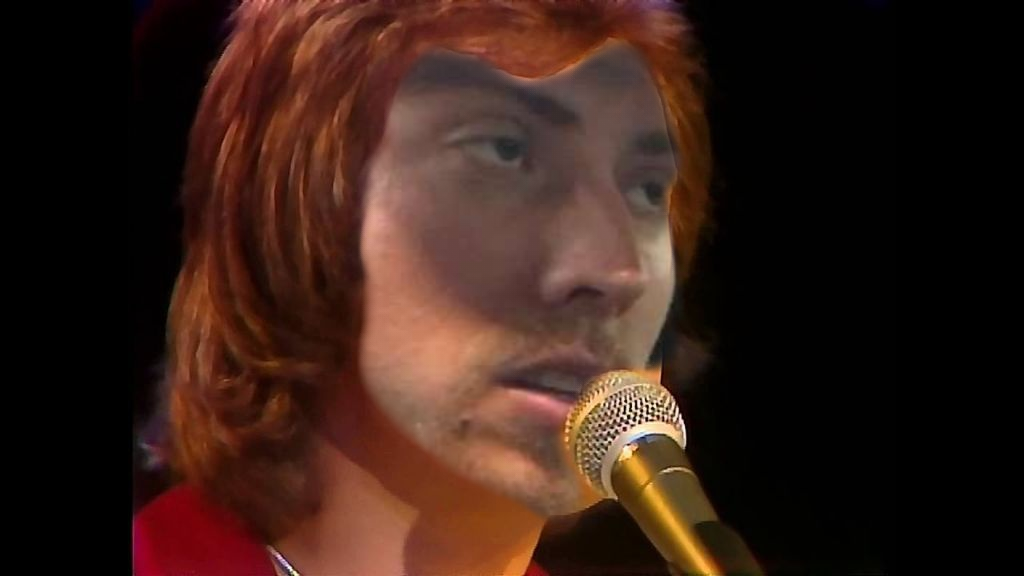 No Doubt
I had Justin Verlander ranked as my #2 pitcher entering the season behind Mad Max and JV has not disappointed. He is the highest rated pitcher on Rudy's player rater and seems to be getting better with age, or maybe there's a strong correlation to time spent with Kate Upton and performance on the baseball field.
You're starting him if you have him, but here's some quick numbers to make you understand how well he's pitching right now. Verlander's slider is getting the best whiff rate of his career at 24%, 2nd best ground ball rate of his career on both the slider and the curve. His swinging strike rate is at 14.5% (tied for 8th best), which is tied with last season as the best of his career. Even just the surface numbers are the best of his career as the 2.38 ERA and 0.79 WHIP are the best he's ever had, albeit with a lot of games still to go in 2019. The .171 BABIP and 96% LOB rate are not sustainable, but the drop-off to a low 3s ERA with a ton of Ks doesn't sound too bad.
Throw Em If You Got Em
This grouping should have been called the podcast profiles and favorites. These 5 young arms could be the next wave of talent that jumps into the top tiers for 2020, if they're not already there. We have profiled every player on this list including our newest podcast having just discussed Mike Soroka (and Lucas Giolito).
To recap Soroka quickly, the slider is becoming a legitimate pitch to compliment the 2 FBs and the change up he had coming through the minors. He isn't throwing the change as much this season, but it's still a good pitch and both Donkey Teeth and I say on the podcast that we'd like to see him throw it more potentially. The 2 seamer is generating a massive amount of ground balls and nobody can square it up as he has a 77% ground ball rate on the pitch. While Mike has thrown 150 innings in the minors before and should be able to extend out the rest of the season, he is a command first pitcher and while the stuff is developing, if you can trade him for a top 20 pitcher right now in redraft, I'd make that move.
Pretty…Pretty Good
Other than Matt Strahm, this was a pretty widely ignored group of pitchers entering the season. Weaver had a tough 2018, which I discussed above. Quintana has been a disappointment since moving to the Cubs, or maybe it's just me being salty about what the Cubs gave up in that trade. Mike Minor was the best Rangers pitcher last season, but how much can you really put into that given who they ran out. And Erod, the perennial tease that flashes some amazing stuff in between getting blown up or injured intermittently.
Despite the concerns coming into the season, Weaver, Quintana and Minor have performed exceptionally. Strahm has bounced back strong from a rough 1st start, and well, ERod doing his normal thing… They've all got at least one plus match up, if not two, and if you have them or they're available in your league, they're pretty… pretty good.
Brown Paper Bag
Blow up potential in this group. Each pitcher in this tier could give you a sparkling gem or a lump of coal any given outing. The only one that has performed above expectations this season is Jake Odorizzi. While we all expect that to regress at some point, there are some positive signs at least.
The velocity is up to the highest avg and maximum mph that he's ever shown in the majors. The slider, 4 seamer, and 2 seamer (a combined 67% of his pitches thrown) all have career best whiff rates with the 4 seamer and slider also having the best slugging percentage and avg. against as well. He has the lowest hard hit rate of his career at 30.2%, best exit velocity, and 2nd best barrel rate. There may be something here with Odorizzi and while odds favor him returning to his normal form, you have to throw him this week while he's performing.
Eyes Wide Shut
Free Streamonator  Pick of the Week: Wade Miley. While home for Boston isn't the best match up you could ask for, the Streamonator likes the White Sox game enough to carry the week for Miley. Wade has been pretty decent on the season minus the lack of Ks, but he has the best swinging strike rate since 2014 in Arizona.
I Immediately Regret This Decision
TBD 2 Starts
| | | | |
| --- | --- | --- | --- |
| Player | Team | Opponent 1 | Opponent 2 |
| BOS – TBD | BOS | @TOR | @HOU |
| CLE – TBD | CLE | OAK | TB |
| SEA – TBD | SEA | @TEX | @OAK |
| SF – TBD | SF | ATL | ARZ |
| TB – TBD | TB | LAD | @CLE |
These teams have not announced a pitcher for their games next week yet, but should have two starters going in the week.
The starters for this week's article were assembled on Thursday as I'm traveling this weekend, but in case you were curious, below is a table of the MLB teams and what day they would have a 2 start pitcher for the week barring any 6 man rotations or skipping of a schedule pitcher.
Team
2 Start Pitcher Days
Team
2 Start Pitcher Days
AL EAST
NL EAST
BAL
Monday, Tuesday
ATL
Monday, Tuesday
BOS
Monday, Tuesday
MIA
Tuesday
NYY
Monday, Tuesday
NYM
Monday, Tuesday
TB
Tuesday, Tuesday
PHI
Monday, Tuesday
TOR
Monday, Tuesday
WSH
Monday, Tuesday
AL CENTRAL
NL CENTRAL
CWS
Monday, Tuesday
CHC
Monday, Tuesday
CLE
Monday, Tuesday
CIN
2 Off Days
DET
Tuesday
MIL
2 Off Days
KC
2 Off Days
PIT
Tuesday
MIN
Monday
STL
2 Off Days
AL WEST
NL WEST
HOU
Monday, Tuesday
ARZ
Monday
LAA
Monday
COL
Tuesday
OAK
Monday
LAD
2 Off Days
SEA
Monday
SD
Monday
TEX
Monday
SF
Monday, Tuesday