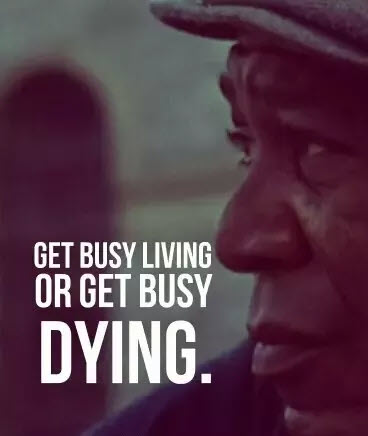 No Doubt
The wait is over and it's time to get busy living with Clayton Kershaw coming back this week to face Puig in his return to La La Land. In his 2 minor league rehab starts, combined he went 10.1 IP with 4 ER, 12 Ks, and 2 BBs. We might expect better from Kershaw throwing to minor leaguers, but they were rehab starts and at least velocity seemed to be fine based on reports. I know he wasn't drafted like the Kershaw of old, and he may not be, but you're throwing Kershaw if you drafted him.
Throw 'Em If You Got 'Em
It feels like there is a bigger drop off this week from the no doubt starters to the next group. I don't feel overly confident in these guys. It's a mixed bag of match ups, but given some of the starts guys like Boyd, Fried, and Shoemaker are off to, you have to ride the wave.
My podcast co-host, Donkey Teeth, and I discussed Max Fried briefly on the latest episode. The 18.4% K rate is not ideal from a guy that has shown 30% K rate stuff in the minors and even in his swing man role from last season. It's early in the season with small sample sizes, but Fried is among the pitchers who has yet to allow a barreled ball on the season. He's top 40 in average exit velocity, top 35 in hard hit rate allowed, and has a 62.9% ground ball rate.
Brown Paper Bag
Whether it is breathing into the brown paper bag or drinking something out of one, these guys may have you needing some kind of relief after you throw them out there. This group is full of under performers on the season, but each has at least one plus match up, if not two, this week, and I think you have to roll them out there in weekly lineup leagues.
I wasn't one of the people who had Yu Darvish in his top 20, but did like the upside shot given where he was going in drafts. Well, his WHIP is higher than the ERA of 24 other pitchers that have at least 10 IP on the season. He has a higher BB rate than K rate. If that wasn't enough, his average velocity is down below 93 for the first time in his career with his max velocity under 96. He's had early season velocity troubles before, but with the slider hanging and no control over any of his pitches, I'm throwing him in 2 starts at Miami and home for the Diamondbacks, but hand me that 40 just in case.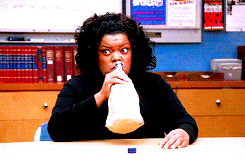 I don't' have a free Streamonator pick for the week, but know that everyone in this grouping had a positive rating after you combined the 2 start values.
Eyes Wide Shut
The new ball from a couple years ago, not to be confused with the potentially new, new ball this season, may have been the cause for Aaron Sanchez blister and finger issues. It's hard to say if the ball is the cause of his injuries, but multiple pitchers have commented on the changes. Hopefully, he's figured out a way to move forward without these issues.
He did allow 4 runs last time out, but only 1 earned after Grichuk had a miscommunication with new team member, Socrates Brito. I'm not ready to say Sanchez is back to his 2016 form though as he's still not throwing the sinker as much as he did when things were going well and it's getting the worst whiff rates of his career. It looked like the sinker was hanging a bit in the last start, but the vertical movement is still as strong as ever. The ground ball rate isn't quite as strong as it used to be, but I'm watching intently this week to see if it's just a good start or if there's more of a bounce back here.
I Immediately Regret This Decision
Of the group here, Reynaldo Lopez has the best match ups despite his poor, awful, horrendous start to the season. To be fair, he has been beaten up by the Mariners who lead the league in most offensive categories right now and the Rays who are top 10 in runs scored and OBP, and 6th in total bases and average. Those excuses don't help your WHIP or ERA if you threw him out there, but two plus match ups this week hopefully can get him on track.
Only Tyler Mahle and Dereck Rodriguez have performed out of this group with D Rod having his struggles in the first inning against the Rays, but getting it together and finishing out strong. There's a case for him to be moved up to the next grouping, but the match ups don't favor him this week. However, before I sound all rosy on D Rod, you should know that his average fastball velocity has slowly declined since his call up last season from 94 down to 89.56 in his last outing. He pitched at decreased velocity most of last season, but it's something to monitor.