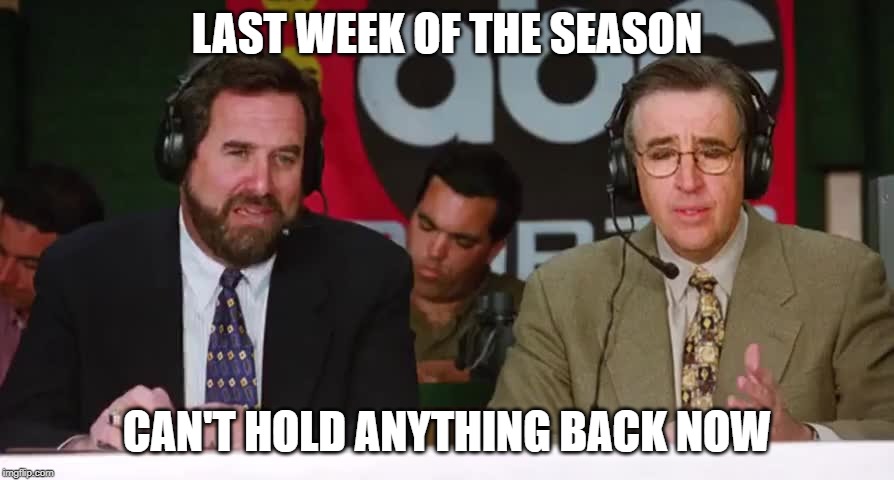 Last week of the regular season. Playoff teams may decide to adjust or sit their starters as they lock up their position and start getting ready for the playoffs. Did my best to recognize the 2 starters as best I could here.
There's still some questions about who will start, but the situations I couldn't nail down were:

Baltimore: Dylan Bundy is in line to start, but there's a chance that Chandler Sheperd gets a chance in that spot instead.
Mariners have Marco Gonzales down to pitch both Sunday and Tuesday. It could be Tommy Milone or Justin Dunn if Marco goes Sunday.
The Reds could throw Kevin Gausman as an opener or could let Sonny Gray take the spot on Tuesday.

Oakland and San Diego are likely running a 6 man rotation.
Cincinnati may run a 6 man rotation, but have to monitor that situation.
Please, blog, may I have some more?