No Doubt
The Biebs has been getting plenty of attention since throwing his complete game shutout that was almost a perfecto. Let's take a look at the ridiculous stuff that Patrick Corbin has been doing though.
He had a bit of a rough patch at the end of May/start of June, but has pulled it together since then, and has only allowed more than one ER in 2 out of his previous 7 starts, and only gave up 2 ERs and 3 ERs in each. He's gone at least 6 innings and all but one of those starts to the tun of a 1.60 ERA, 1.02 WHIP, 6.3% BB rate, and a b-e-a-utiful 32.8% K rate.
It's not some crazy lucky streak either as we're looking at a .317 BABIP, 2.00 FIP, and only 3 of the starts against below average offenses.
Here's how the rest of the tiers look…
Pretty…Pretty Good
Noah Syndergaard has been a little less like the god of thunder, and more like sparkles this season, but it's not end of the world in a snap of fingers bad.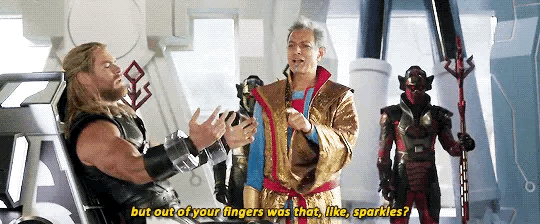 Thor got off to a rough start with a 4.93 ERA and 1.25 WHIP in his first 11 starts of the season. The K rate was down slightly to 25% and there were serious reasons for concern.
While the next 9 starts haven't been old school Thor, he's at least been Tropicalia drinking beer belly Thor, who can still kick some a** in his own right. 3.61 ERA, 1.27 WHIP, but the K rate fell even more to 22.3%. Despite the K rate issues, he has upped his swinging strike rate from 11.3% to 13.9% during his last 9 starts, which is more in line with his career norms.
Serviceable
Julio Teheran has been a bit of an enigma his entire career, but he's put it together this season outside of a few bumpy starts, which every pitcher has faced this season.
Over his last 5 starts, Don Julio has gone down smooth like it's the beginning of the night with a 1.67 ERA, 1.07 WHIP, and just under a 24% K rate. The underlying numbers say he's been getting a little lucky, but they always do with Teheran. I don't love starts at Washington and home for the Reds, but pretty much have to ride this out.
Place Your Bets
In 61 innings (12 games) as a starter this season, Ross Stripling has performed about as well as you can hope for out of someone who is back and forth from bullpen to rotation. As a starter, Ross has a 3.54 ERA, 1.13 WHIP, and a 24.2% K rate with only 5.2% BB rate. He deserves to go higher than this on the list, but hard to recommend starting anyone in Colorado.
Brown Paper Bag
John Means officially moved from the pen to the rotation back in April. While the Ks are not impressive, in his 15 starts since earning his spot, he has a 3.39 ERA and a 1.14 WHIP.
With blowups in 2 of his last 3, there's definitely some added risk that regression is sneaking up on him, but at least he's heading to sunny Miami for his first start.
I Immediately Regret This Decision
Free Streamonator Pick of the Week: Maybe the Streamonator isn't feeling well because it spit up Drew Smyly as your pick for the week.
Best of luck! Eat some chicken and noodle soup, drink a sprite, and keep hydrating to take care of the pain in your gut that's fighting you to start Smyly.
Notes
Padres still doing their 6 man rotation until further notice. Does seem like they're becoming more comfortable moving some of these young arms to the bullpen, so, maybe we see more 2 start options from them as we wrap up the season.
Probable 2 Start Days and Opponents
Team
2 Start Days
Opp. 1
Opp. 2
Opp. 3
AL EAST
BAL
Monday
@SD
TOR
BOS
Tuesday
TB
@NYY
NYY
Tuesday (doubleheader)
ARZ
BOS
TB
X
@BOS
MIA
TOR
Monday, Tuesday
@KC
@BAL
AL CENTRAL
CWS
Tuesday
NYM
@PHI
CLE
Tuesday
HOU
LAA
DET
Monday
@LAA
@TEX
KC
Monday
TOR
@MIN
MIN
Tuesday
@MIA
KC
AL WEST
HOU
Tuesday
@CLE
SEA
LAA
Monday
DET
@CLE
OAK
X
MIL
STL
SEA
X
@TEX
@HOU
TEX
X
SEA
DET
NL EAST
ATL
Monday, Tuesday
@WSH
CIN
MIA
Monday
ARZ
MIN
@TB
NYM
Tuesday
@CWS
@PIT
PHI
Tuesday
SF
CWS
WSH
Monday
ATL
@ARZ
NL CENTRAL
CHC
Tuesday
@STL
MIL
CIN
Monday, Tuesday
PIT
@ATL
MIL
Tuesday
@OAK
@CHC
PIT
Monday
@CIN
NYM
STL
X
CHC
@OAK
NL WEST
ARZ
Monday
@NYY
WSH
COL
Monday
LAD
SF
LAD
Monday, Tuesday
@COL
SD
SD
X
BAL
@LAD
SF
Tuesday
@PHI
@COL