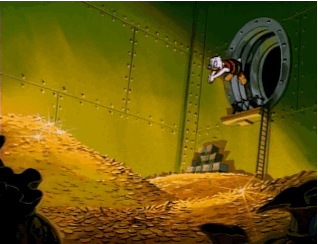 No Doubt
It wasn't worth the effort to paste Gerrit Cole's head on the GIF, but you get it, Cole is about to dive straight into a pile of money as he enters free agency next season.
After getting off to a rough start, Cole keeps cruising with a 1.98 ERA, 0.90 WHIP, 36% K rate along with a 6.3% BB rate since his May 27th start. He may be getting a little lucky, but you have bigger concerns than whether he should be in your lineup.
Clayton Kershaw has been great this season as well, and performing even better since July started. 1.66 ERA, 0.97 WHIP, and a 32% K rate. As Mark Twain was famously quoted as saying, "Rumors of my death are greatly exaggerated." The back has held up this season and we're getting a (potentially last) look at vintage Kershaw down the stretch.
Pretty…Pretty Good
After a couple starts to get adjusted from his injury and rehab, Mike Clevinger has been fan-friggin-tastic. 1.83 ERA, 0.97 WHIP , and 58 strikeouts in 44.1 IP over 7 starts.
The Yankees and Red Sox have the most runs against righties along with being 1st and 3rd respectively in runs scored since the break. So, while I fully endorse Mike Clevinger and I'm starting him where I own him, this week is not without risk.
Serviceable
Only a couple pitchers out of this bunch that has been performing well recently, and one is Plesac with the same terrible match-up as Clevinger.
Brendan McKay had one blow up against the White Sox of all teams, but has been a solid performer outside of that one. On the beach in San Diego and home vs Detroit, there was a part of me that wanted to move him up into the next group with that 27% K rate and only 3 walks in 29.2 IP.
Refrigerator Chinese Take Out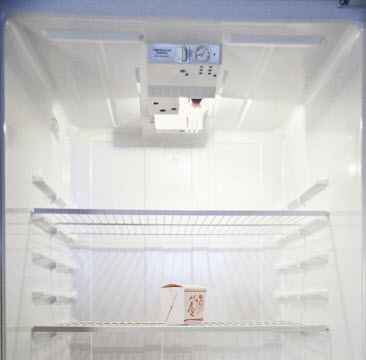 Potential for some soy based goodness, but with a personal level of risk tolerance that is dependent on the other options on hand. Zac Gallen has been great, but going to Coors in the summer carries some potential to be hazardous to your health.
Ivan Nova is another guy that has been performing well post all-star break, but he gets the Astros at home in the stadium with the worst name in the majors, Guaranteed Rate Field. Bring back $1 beer night!
So, You're Saying There's a Chance
There is a chance. We've seen moments of decency from everyone on this list. Some surprising, some not so much, but each is enough of a roller coaster ride that you must be this tall, aka desperate, to jump in these carts.
Free Streamonator Pick of the Week: Streamonator comes at you with a new name this week in Dillon Peters. 3.18 ERA since being recalled.
Limited upside for strikeouts, but he did get 8 last time out vs the Red Sox. The curve is consistently getting 2900+ spin rates, and hitters are struggling to the tune of a 58% GB rate with a .188 batting average and slugging against.
I Immediately Regret This Decision
Notes
3 TBDs as a result of looking at Friday information.

Washington's Monday starter is TBD with my best guesses being one of Anibal Sanchez or Erick Fedde. Either is a smell for freshness Chinese Carry Out'er if they draw the 2 starts.
Arizona's Monday starter is also TBD between Mike Leake and Merrill Kelly. Leake is a fridge check and Kelly falls to the bottom group.
The Tigers have a TBD starter for Tuesday. Maybe it's one of Drew VerHagen (Regret This Decision) or Tyler Alexander (There's a Chance).

Padres 6 man rotation still in tact.
The Os and Yanks have a doubleheader on Monday that could throw a wrench into who actually makes the 2 starts for each team.
Possible that the Mariners run a 4 man rotation and Marco Gonzales gets 2 starts. If he does, I'm Saying There's a Chance due to the lack of Ks and blow up potential.
With Tampa Bay having their bullpen days, it's possible their Tuesday primary gets 2 this week.
Projected 2 Start Days and Opponents
Team
Projected 2 Start Days
Opp. 1
Opp. 1
AL EAST
BAL
Monday (Doubleheader)
@NYY
@BOS
BOS
Monday
@CLE
BAL
NYY
Monday, Tuesday (Doubleheader)
BAL
CLE
TB
Monday
@SD
DET
TOR
Monday
TEX
SEA
AL CENTRAL
CWS
Monday, Tuesday
HOU
@LAA
CLE
Monday, Tuesday
BOS
@NYY
DET
Tuesday
SEA
@TB
KC
X
STL
NYM
MIN
Tuesday
@MIL
@TEX
AL WEST
HOU
Monday, Tuesday
@CWS
@OAK
LAA
Monday, Tuesday
PIT
CWS
OAK
Tuesday
@SF
HOU
SEA
Tuesday
@DET
@TOR
TEX
Monday, Tuesday
@TOR
MIN
NL EAST
ATL
Tuesday
NYM
LAD
MIA
Tuesday
LAD
@COL
NYM
Tuesday
@ATL
@KC
PHI
Tuesday
CHC
SD
WSH
Monday
CIN
MIL
NL CENTRAL
CHC
Tuesday
@PHI
@PIT
CIN
Monday, Tuesday
@WSH
STL
MIL
X
MIN
@WSH
PIT
Monday
@LAA
CHC
STL
Tuesday
@KC
@CIN
NL WEST
ARZ
Monday, Tuesday
@COL
SF
COL
Monday
ARZ
MIA
LAD
Tuesday
@MIA
@ATL
SD
X (6 man)
TB
@PHI
SF
Tuesday
OAK
@ARZ