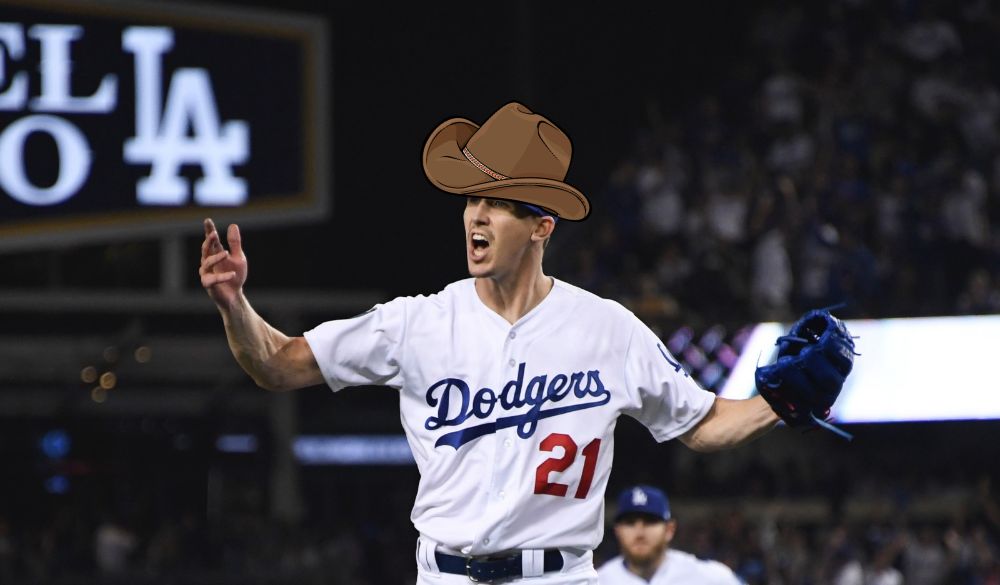 No Doubt
Time waits for no man, except Walker Buehler. Walker Buehler could finish a complete game shut out in 26 outs. Walker Buehler gets Chick-Fil-A on Sunday, in California. Walker Buehler killed the dog and John Wick begged for his life.  His name is actually Skywalker, but didn't think they'd allow the Jedi to play in the league. Walker Buehler doesn't teabag anyone, he potato sacks them.
Ok, ok, I could go on all day with Walker Buehler/Chuck Norris themed jokes, but Buehler has gotten it together in May and righted his season putting him into the No Doubt category this week despite being rouged up a bit in his last start. For the season, it's been 3 bad starts that have hurt the season line, but it's not like we can ignore them and your teams stats certainly don't get any breaks.
However, in May, even with a bad start against the Mets, Walker has a 2.90 ERA, 1.00 WHIP, K rate is up 7.4% to 27.4, and the walks down from 9 in March and April to only 3 in May. BABIP is about the same for each month, but his left on base rate normalized closer to his rate from 2018 along with his overall numbers.
Pretty…Pretty Good
I was hesitant that Frankie Montas's breakout was legitimate, but after 2 months of great production, it's hard for me to ignore. He's added a splitter to his repertoire this season and it's made all the difference. While still hesitant to fully buy-in for keeper/dynasty purposes, I'm on board this week despite facing 2 offenses in the top half of the league in scoring. New pitches have a tendency to get figured out, but that doesn't mean it's not a good pitch.
The splitter has a nice 24.10% whiff rate, 61.54% ground ball rate (slider is at 64%), .192 batting average against (slider .167), and a .234 slugging against (slider .250). In short, the splitter and slider are both performing exceptionally and it shows in the numbers.
Throw Em If You Got Em
MadBum might deserve to be in the tier above, but a match-up vs the Dodgers is about as bad as they come, other than maybe the Twins, and his performance this season has only been serviceable, not exceptional.
While I'm not fully buying into Miley or Davies, they've performed well on the season and both have 2 good starts this week. Griffin Canning has to go to Wrigley with the Cubs on a tear as a top 10 offense in May, but tough to sit a guy that has given up 2 earned runs in his last 18 IP. Donkey Teeth and I profiled him on the podcast this week if you want to hear more about our thoughts on Canning.
Brown Paper Bag
Big drop off from the haves and have nots this week. Eric Lauer and Jon Lester are two guys heading in opposite directions in their last 3 starts. Lauer has allowed 3 ERs in his 18 IP with no walks to the tune of a 1.50 ERA, 0.83 WHIP, and a 48% ground ball rate.
In Lester's last 3 starts, 10.29 ERA and 2.14 WHIP have been brutal and destroyed all the good work he was doing early in the season. While he was getting lucky early on, he's been a bit unlucky (and bad), but the .412 BABIP at least means it hasn't been all bad. Lester is a veteran and I expect him to right the ship at some point, but this 2 start week is based on faith, not the recent numbers, hence, the airplane barf bag that comes along with starting him.
Eyes Wide Shut
Donkey Teeth saw Genesis Cabrera when he was recently in Nashville and we talked about it on the podcast. He's essentially a 2 pitch guy at this point, but with a FB that averages 96 and can get up to triple digits, he's not a bad guy to take a shot on if you need to look in this tier.
Free Streamonator Pick of the Week: Corbin Martin. The Streamonator loves Martin's 2 starts at Seattle and home for the Orioles. We talked about Corbin on the podcast with Griffin Canning, but in a nut shell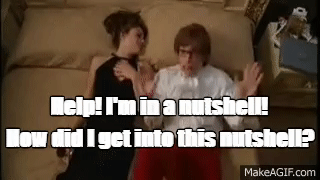 Corbin Martin has good stuff, but the control is leaving things right over the middle of the plate and his opponents are not missing right now. This may be his last attempt at maintaining his rotation spot before the Astros look elsewhere in the organization, or maybe from free agency…
I Immediately Regret This Decision
The Twins and Royals both have TBD 2 start pitchers this week. For the Twins, it looks like Martin Perez or Devin Smeltzer. Perez would fit in the Throw Em If You Got Em and Smeltzer, while intriguing, would fall to Eyes Wide Shut.
The Royals could throw Jakob Junis (Brown Paper Bag) or Glenn Sparkman (Regret This Decision).
With a doubleheader on Saturday, Tampa may have an opener/primary 2 start in there, but I don't know.
Angels have thrown some 6 man rotations out there, but if they don't, Felix Pena could get 2 in this week as well, which'd put him in the Throw Em If You Got Em tier.
| | | | |
| --- | --- | --- | --- |
| AL EAST | 2 Start Days Predicted | Start 1 | Start 2 |
| BAL | Tuesday | @TEX | @HOU |
| BOS | Tuesday, Sat. Doubleheader | @KC | TB |
| NYY | Tuesday | @TOR | @CLE |
| TB | Tuesday, Sat. Doubleheader | @DET | @BOS |
| TOR | Tuesday | NYY | ARZ |
| | | | |
| --- | --- | --- | --- |
| AL CENTRAL | 2 Start Days Predicted | Start 1 | Start 2 |
| CWS | X | @WSH | @KC |
| CLE | Tuesday | MIN | NYY |
| DET | Tuesday | TB | MIN |
| KC | Tuesday | BOS | CWS |
| MIN | Tuesday | @CLE | @DET |
| | | | |
| --- | --- | --- | --- |
| AL WEST | 2 Start Days Predicted | Start 1 | Start 2 |
| HOU | Monday, Tuesday | @SEA | BAL |
| LAA | Monday, Tuesday | @CHC/OAK | SEA |
| OAK | Tuesday, Sat. Doubleheader | @LAA | @TEX |
| SEA | Monday, Tuesday | HOU | @LAA |
| TEX | Tuesday, Sat. Doubleheader | BAL | OAK |
| | | | |
| --- | --- | --- | --- |
| NL EAST | 2 Start Days Predicted | Start 1 | Start 2 |
| ATL | Tuesday | @PIT | @MIA |
| MIA | Tuesday | @MIL | ATL |
| NYM | Tuesday | SF | COL |
| PHI | Monday | @SD | CIN |
| WSH | Tuesday | CWS | @SD |
| | | | |
| --- | --- | --- | --- |
| NL CENTRAL | 2 Start Days Predicted | Start 1 | Start 2 |
| CHC | Monday, Tuesday | LAA/COL | STL |
| CIN | Tuesday | @STL | @PHI |
| MIL | Tuesday | MIA | PIT |
| PIT | Tuesday | ATL | @MIL |
| STL | Tuesday | CIN | @CHC |
| | | | |
| --- | --- | --- | --- |
| NL WEST | 2 Start Days Predicted | Start 1 | Start 2 |
| ARZ | Monday | LAD | @TOR |
| COL | Tuesday | @CHC | @NYM |
| LAD | Monday | @ARZ | @SF |
| SD | Monday, Tuesday | PHI | WSH |
| SF | Tuesday | @NYM | LAD |