No Doubt
There was a 3 start stretch where people we panicking over Patrick Corbin, but after consecutive starts of 7 IP and 1 ER, owners can again breathe a sigh of relief. The average velocity on the four seamer in those 2 starts is back over 93 mph and the command has improved, which allows him to throw the slider we all know and love.
The whiff rate on the slider in the last two outings were both over 32% along with the sinker over 70% GB rate and sub .130 batting average against. Small sample size, sure, but if you own Corbin, you know it feels a lot more secure starting him now.
Patrick Corbin, 94mph Fastball and 85mph Slider, Overlay/Tails. pic.twitter.com/Fj6x7A7b6V

— Rob Friedman (@PitchingNinja) May 10, 2019
Start Em If You Got Em
The regression to the mean happened for Boyd in June as he had a .319 BABIP and a 28.6% HR/FB rate. He's not the sub 3 pitcher he was in the first 2 months of the season, but he's certainly better than his 5.90 ERA June.Might as well call it the group of recent disappointment. Guys that you may have finally bought into as solid pieces in your rotation have gotten a little shaky recently. For Matthew Boyd, the good news is that the K rate has maintained, which still makes him a useful asset in any 2 start week.
Give me the under on 3.50 ERA for the rest of the season, but that seems to be about the right number. As with Corbin earlier, if the slider is working, I expect the rest of the numbers to come around.
Serviceable
3.02 ERA, 1.20 WHIP, 27% K rate, and 4.4% BB rate in 2018 earned Ross Stripling a spot in the bullpen and occasional spot start duty in 2019. The inevitable Rich Hill injury has yielded a rotation spot for Stripling. The Dodgers only let him go 3 innings and 60 pitches in his first start back, so, you'll have plan on not getting a full start until he gets extended.
However, Stripling has been putting up the same numbers this season as he was in 2018 mixing between starter and 'pen arm except that he may be the only person in history to have his K rate drop with work in the bullpen. Stripling likely gets another month in the rotation, and if your league mates haven't been paying attention, he's worth the pickup.
Place Your Bets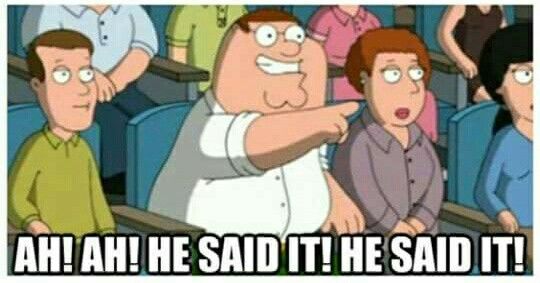 Dallas Keuchel went 5 innings (pitched in the 6th, but didn't record an out) on 85 pitches in his first outing for the Bravos. While he does have the Cy under his belt and it feels like a great signing for Atlanta as they bring along their plethora of young arms, chances are strong that he won't provide a high K rate. However, he has been a good source of innings and ratio boosting more often than not. There's likely an adjustment period as he gets back into MLB game action, so, place your bets…
Brown Paper Bag
We just profiled Adbert Alzolay this week on the Ditka, Sausage, and Fantasy Sports podcast here on Razzball. As a Cubs fan, I'm excited about the potential that Alzolay has shown with the change up improving vastly over the last couple seasons.
Adbert Alzolay, Nasty 86mph Changeup. ? pic.twitter.com/lE5y8UkA02

— Rob Friedman (@PitchingNinja) June 26, 2019
Yeah…that's Freddie Freeman reaching for the change 6 inches off the plate, and that's not even the money pitch in his arsenal. This is a weird group of guys that all may push the limits of your intestinal fortitude.
Free Streamonator Pick of the Week: Guess what, the Streamonator continues its infatuation with the one, the only, Jakob Junis.
Eyes Wide Shut
Jose Suarez's curveball is still a work in progress, but I'm a bit of a sucker for a pitcher with a good change up.
Ariel Jurado doesn't have the K rate to move much higher and there is definitely a blow up chance as he showed at Cinci a few starts ago, but he's gone 6 IP in six of his last sever starts with 5 quality starts in that time. Give him a slight boost if you're chasing quality starts.
Swap everything that was just said about Jurado for Chase Anderson. Anderson has gone 6 IP once this season, but he has only failed to get at least one K per inning in only 3 of his appearances this season.
Daniel Mengden has the most amazing 'stache. Another pitcher that won't get you many Ks, but he has a 2.42 ERA as a starter this season.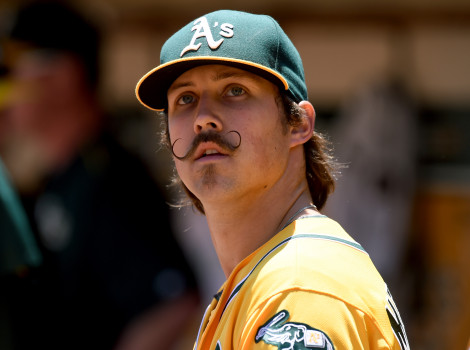 I Immediately Regret This Decision
Notes
There's a possibility that Arizona runs a 4 man this week with 2 days off, but not likely.
Padres 6 man as is their standard operating procedure this year.
Tampa has a 2 start Ryne Stanek as an opener, but they haven't said who will follow him as the primary pitcher for the game.
The Cubs may run a 4 man rotation after Adbert's first start of the week.
In general, with the All-Star break, teams may adjust their rotations to 4 or 6 more freely this week, good luck!
Team
Predicted 2 Start Days
1st Series
2nd Series
3rd Series
AL EAST
BAL
Monday
@TB
@TOR
BOS
Tuesday
@TOR
@DET
NYY
Tuesday
@NYM
@TB
TB
Monday, Tuesday
BAL
NYY
TOR
Monday, Tuesday
KC
BOS
BAL
AL CENTRAL
CWS
X
DET
CHC
CLE
X
@KC
@CIN
DET
Tuesday
@CWS
BOS
KC
Monday, Tuesday
@TOR
CLE
@WSH
MIN
Tuesday
@OAK
TEX
AL WEST
HOU
X
@COL
LAA
LAA
Monday, Tuesday
@TEX
@HOU
OAK
Tuesday
MIN
@SEA
SEA
Tuesday
STL
OAK
TEX
Monday, Tuesday
LAA
@MIN
NL EAST
ATL
Tuesday
PHI
MIA
MIA
Tuesday
@WSH
@ATL
NYM
X
NYY
PHI
PHI
Tuesday
@ATL
@NYM
WSH
Tuesday
MIA
KC
NL CENTRAL
CHC
Monday
@PIT
@CWS
CIN
Monday
MIL
CLE
MIL
Monday, Tuesday
@CIN
@PIT
PIT
Monday, Tuesday
CHC
MIL
STL
Tuesday
@SEA
@SF
NL WEST
ARZ
X
@LAD
COL
COL
X
HOU
@ARZ
LAD
Tuesday
ARZ
SD
SD
Monday (6 man)
SF
@LAD
SF
Monday
@SD
STL