If Pirates played fantasy baseball, their league wouldn't be all that different than the Razz30. There would be a fearless leader, as debonair as he is handsome. Let's call him Captain Ralph Lifshitz, you know, just for Lifshitz and giggles. He would of course need a quality first mate, a tricked out pirate ship, and an army of ruthless heathens ready to snap at a moment's notice. Our Jolly Roger, the Crab Army logo, would fly proudly above our vessel, as we sailed from port to port pillaging all we see. We are the Crab Army, fantasy baseball's largest and most fearsome battalion of bandits. A consortium of like minded trolls, pranksters, and freaks from the fringes of society. Our reputation for ruthless commentary is only rivaled by the cleanliness of our gooches. With our sponsor Fresh Balls in tow, we press on through another month of top notch dynasty baseball action, and debauchery. May was a wild month, as The Army moved in on unclaimed territory, and took it for their own. We partied it up with Cowboy Cheerleaders, compared real and fake Topanga's, and talked coffee. It's the monthly update for the bad boys of Razzball. It's the Razz30 Update. Two Claws way Up for my peoples.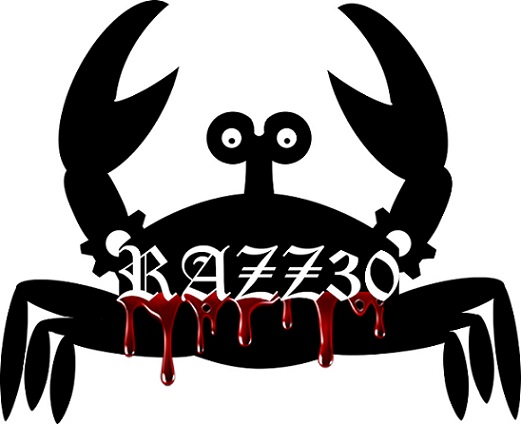 Standings
I suppose I should open by discussing the actual league, and what's going on. After all, we are a fantasy baseball league, at least partially. We'll save the hi-jinks, and tales of smooth gooching for later in our story. On the fantasy baseball front the second month of the season was kind to some, and hard on others. There were major shakeups in the AL, while the NL's race was focused on one team ascending in the ranks, while another plummeted. Let's take a look at the standings below, and discuss what transpired.
The NL: Second verse, same as the first, as the Nationals continue to run away with the senior circuit. Bryce Harper and company have helped the Nats lead 3 of 6 offensive categories while ranking no lower than 3rd in the remaining three. The pitching side is even more impressive, as he leads 4 of 6 categories (quality starts, wins, ERA, and WHIP) on an NL side that features the four top teams in the power rankings.  However, the most impressive part of Nat's current run, might be his ability to do what the real life darlings of our Nation's Capital can't, build a bullpen. As the pen boasts such luminaries as Seung Hwan Oh, Pedro Baez, Wandy Peralta, Cam Bedrosian , real life Nats Koda Glover, and Shawn Kelley. Well done Nats Greg!
On to the true riser of May on the NL side, the Dodgers. A month over month gain of 21.5 points was the largest points jump in either league, beating out the Cubs, Mets, and D-Backs to ascend to second place in the NL, and in the power rankings. Over the last 31 days, Dodgers has scored an NL best 142 runs, the third most homers with 36, and the second most RBIs at 147. His rise coincided with the fall of the Diamondbacks, who were ravaged by injuries to Ryan Braun, Welington Castillo, Andrew Toles, and Shelby Miller. In a 30 team dynasty this competitive, a few key injuries can lead to a serious drop in the standings. As it stands today the playoffs would be the three division leaders in the Nationals, Dodgers, and Cubs, with my Mets squad taking the wild card berth.
The AL: There were shakeups a plenty on the AL side, as Red Sox jumped 11 points to take the lead, and the Indians dropped 21 points, and out of the playoffs. As the division-rival Twins jumped 7 points month over month to take the bird-dog seat in the AL Central. Then the Tribe dropped in the Wild Card race, to the damn Yankees, led by Friends With Fantasy Benefits prospect writer Matt Thompson. Matt's squad leap frogged the Indians for the wild card spot on the AL side with a net gain of 7.5 points in May. The Rangers managed to hold onto his playoff spot despite dropping a rough-gooch like 27.5 points in the standings! Hey at least you got Beard of the Month for May!
The most impressive month in Razz30 might belong to the Twins, as they led the AL with 144 runs scored, 46 homers, and 146 RBIs. While ranking in the top 5 in five of the remaining nine statistical categories. Major league shouts to Twins Dan on this build. Better luck next month to Indians Jarod.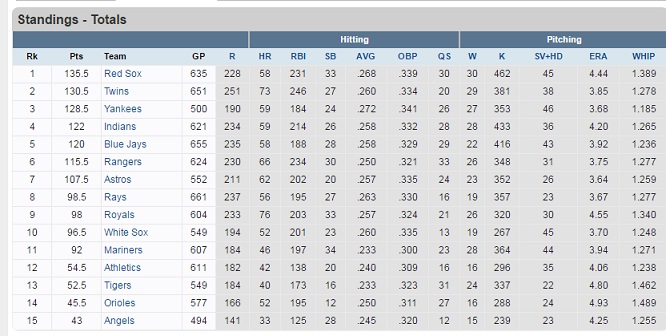 Weekly FAAB
After a flurry of activity through the first month with a whopping 171 adds/drops, things slowed down considerably in May with the total add/drop numbers coming in at 192!!! Oh, wait, we didn't slow down, we made even more moves! I can't possibly explain how active this league is. We have 30 teams, and there isn't a single team that goes more than 48 hours without checking their roster. Well done Crabs, you're as noble as you are tenacious.
Here's a few of my favorite adds in May
Twins  Claim (FA),  Kevin Kramer, 2B,SS – PIT $3
Brewers  Claim (FA),  Brad Peacock, SP,RP – HOU $27
Giants  Claim (FA),  Marcus Wilson, OF – ARI $6
Red Sox  Claim (FA),  Jon Duplantier, SP,RP – ARI $1
Athletics  Claim (FA)  Chris Taylor, 2B – LAD $11
Red Sox  Claim (FA)  Derek Law, RP – SF $17
Blue Jays  Claim (FA)  Will Smith, (R) C – LAD $18
Royals  Claim (FA)  Yolmer Sánchez, 2B – CHW $8
Mets  Claim (FA)  Ryan Tepera,  RP – TOR $3
Trades
A large part of the Razz30 life is constant trading. Since the inception of the new format there have been 75 trades in total. Because discussing 75 trades would just be bananas, I'll focus on all those that took place in May. Take a look below, and feel free to ask questions in the comments. I'm sure our gracious league managers would be glad to discuss these trades with you. Except the crazy one with Charlie Blackmon. You can't explain that, but I will try below.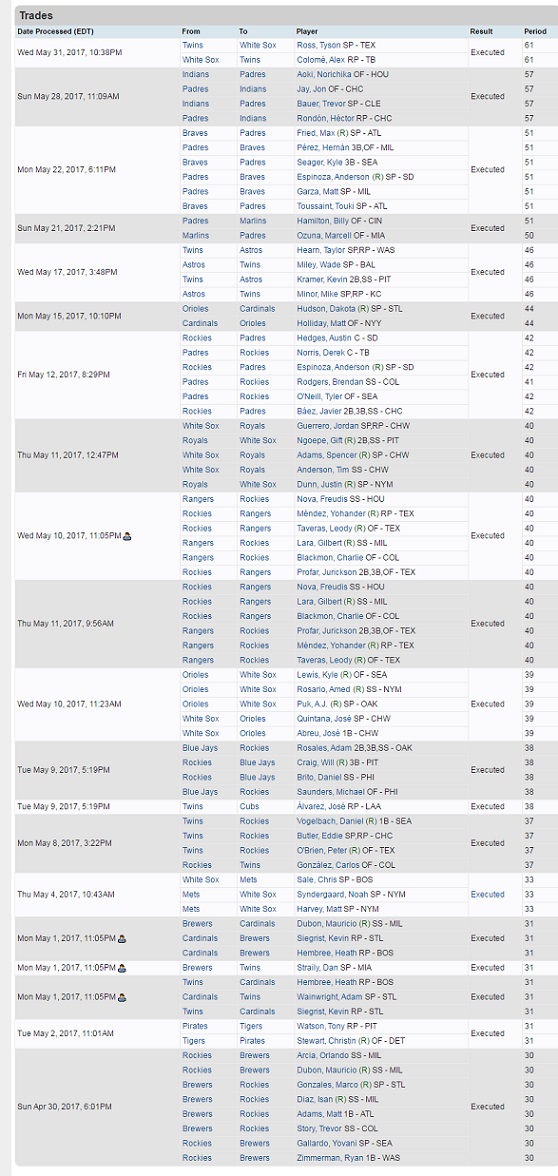 The Miseducation of Chaz Blackmon
If you look back through the annuals of time, and bad trades are discussed, unfortunately one of the world's great recipients of the swindle once graced the halls of the Razz30 Slack. Asking for $10K a night hookers, to only settle for skid row toothless blowies, and weathered stretch holes. As our former Rockies owner, who shall remain nameless, took it on the chin one too many times for this dictator commissioner's liking. The great Nolan Arenado swindle of 2017 was one thing, but over my lifeless corpse was I allowing this once proud Rockies franchise to fall victim to the hands of an amateur. So upon the trade of MLB's RBI leader, and unanimous top 15 hitter Charlie Blackmon, along with talented youngsters Fredius Nova, and Gilbert Lara, for Leody Taveras, Yohander Mendez, and former #1 prospect Jurickson Profar, it was time to step in. I didn't enjoy giving this owner the axe, okay maybe a little, but it was needed for the league. The silver lining of this whole shituation is I was able to strengthen, not only the league play, but also the muscle of the Crab Army, by bringing in the Notorious Jack Full of Hate. Welcome to the 30 Jack!
Battle of REL and Razz30
Long story short The Crab Army ain't nuthin ta F' wit.
Beard Of The Month
With the amount of testosterone, masculinity, and grown man stuff associated with the Razz30, there might not be anything more symbolic than our beards. Below you will see O.G. Crab Army Admiral, and master of the smooth gooch Tinder profile, Rangers Ryan. A true Texan through and through, Ryan loves Guns, BBQ, 10 gallon hats, Adele's voice, and working in the oil Industry. When not grooming his majestic golden face locks, he's killing the game on the dating apps.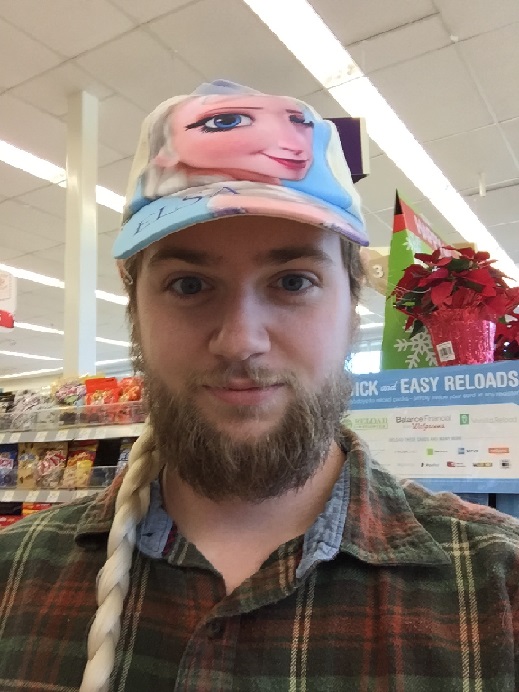 Grooming Tip For June
Always use Fresh Balls when preparing your gooch for pleasure, and never go against the grain.
**Going to a minor league game? Get in on our crowdsourced scouting video project! Use your phone to shoot at bats, pitches, etc of some of the top prospects, and email them to me at [email protected]**
Follow me on Twitter @Ralphlifshtzbb and Tune on Tuesday's @ 9PM (EST) to my Live Baseball Show on Fantrax YouTube.  (and join the Crab Army in the chat)