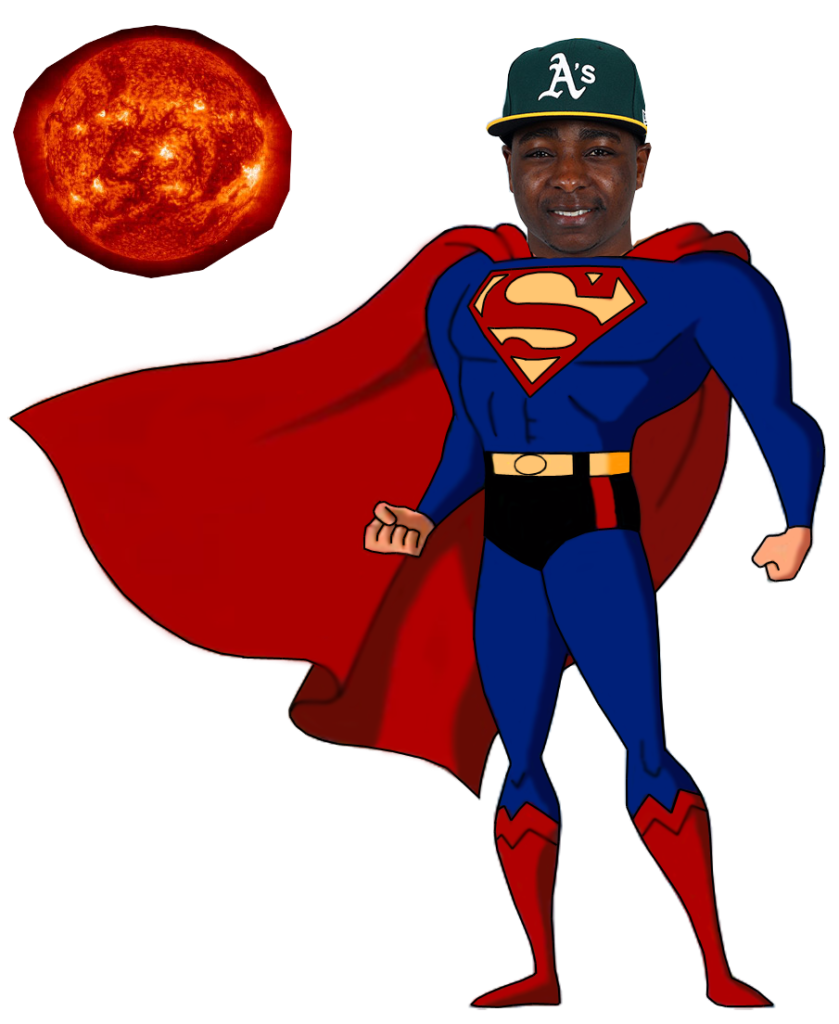 For those expecting a post riddled with Man of Steel references, you have come to the wrong place. I think. I've got a few, but I'm not much of a Superman expert. As a child, Christopher Reeves was my Superman. Tragic ending for the man I grew up believing was invincible. The dude possessed the powers of flight, superhuman strength, x-ray vision, heat vision, cold breath, super-speed, enhanced hearing, and nigh-invulnerability, but he couldn't ride a freaking horse? You never saw Invisible Man riding a horse, did you? Think about that question for a second. And how is it possible that no one had a clue that Clark Kent was Superman. He puts on a pair of nerdy glasses and everyone is fooled. The next time you go to work, throw on a pair of glasses and see if anyone recognizes you. Try to the opposite if you already wear them…
From what I've gathered plundering the Internet, Superman's home planet, Krypton, was enveloped by its red (maybe yellow) sun. Some sort of supernova-like experience wiping out the entire planet, minus Kal-el, General Zod, and his two hench people. But if any Superman buffs would like to chime in a correct my understanding, that would be greatly under appreciated.
During draft season I was going to write a post entitled "Picking Cotton" dedicated to professing my preseason love for Jharel Cotton. After careful consideration I decided against the post and its potentially controversial title. Also, I didn't want to ruin my chances of owning Jharel at a reasonable price everywhere. As it stands, I own him in six of the eight leagues I am in that I care about. I drafted him in every one of those leagues, and I got him at a relatively good bargain. In snake draft leagues I drafted him in about the 18th round (on average), and in auctions I purchased Cotton for an average of $6. Not too shabby. The only player I am more invested in this season is Jose Quintana. I own him in seven of those same eight leagues, but I'll save the Quintana discussion for another post.
In his last outing, Jharel threw seven scoreless innings while striking out six. He only gave up two hits, and if it wasn't for the three walks his very good game would have been a great game. Unless, of course, those walks turned into home runs. This performance was worth 27 points for fantasy owners. Gerrit Cole has 8 points in his first two starts combined. I think Cotton is going to be one of those pitchers that steadily stays slightly above average for most of his starts and will be a guy you see on a lot of playoff teams.
Here's what else I've seen in points leagues so far this season…
What can be heard at both a Mets home game and a concert where the song Born To Run might be played? BRUUUCE!!! Believe it or not, Jay Bruce leads all hitters (as of Tuesday night) in points with 37 points. I'm not buying it and would be willing to sell for whatever reasonable deal I can get. This season his strikeout rate is 10.3% and his walk rate is 20.7%. Over his career his strikeout rate is 23.8% and his walk rate is 9.1%. This year's numbers are clearly to good to be true.
What do you call it when the Rockies first baseman gets his arms around you? That would be the Reynolds wrap. Future WWE finishing submission move? Speaking of Mark Reynolds, he is only two points behind Bruce with 35 points. Like Bruce, I'm giving Reynolds a sell rating. He is a career .235 hitter that is currently hitting .345. Reynolds has a 31% strikeout rate. You do the math. He gets a bump cause he's on the Rockies, but  let's not forget that once Ian Desmond and David Dahl return, he pretty much has no place to play.
What do you call an alcoholic beverage made from sugarcane in San Diego? Wil Myers Rum. Myers just hit a cycle. I love cycles. The best part is that I actually watched that game live. Most of it at least. Myers is tied with Reynolds with 35 points, but in leagues that award bonus points for cycles, he'd be the top hitter (at least based on points).
Coming into Tuesday Jonathan Villar has struck out 15 times out of 30 at bats. That's minus 15 points right off the bat. More like "not off the bat". Fortunately I don't own him anywhere. Villar's ADP was much to rich for my blood for points leagues.
With 31 points Adam Eaton is thriving as the leadoff man in Washington. That's a great thing for me considering I own him in six of my eight leagues. I'm not much of a hashtag guy, but #greatdraftdaybargain seems to fit the bill.
What's everyone's favorite chocolates in Cleveland? Lindor of course! As of this writing Francisco Lindor has 27 points, but that doesn't include the home run and 10 points he posted today (Tuesday). While I only own him in half my eight relevant leagues, I own him in all four of my high buy-in leagues.
Here are a few hitters I'm keeping an eye on. These are players I'd like to see on as many of my rosters as I can get.
Mitch Haniger – 27 points
Nomar Mazara – 29 points
Manuel Margot – 25 points
Yangervis Solarte – 28 points
Ian Kinsler – 24 points
J.T. Realmuto – 32 points