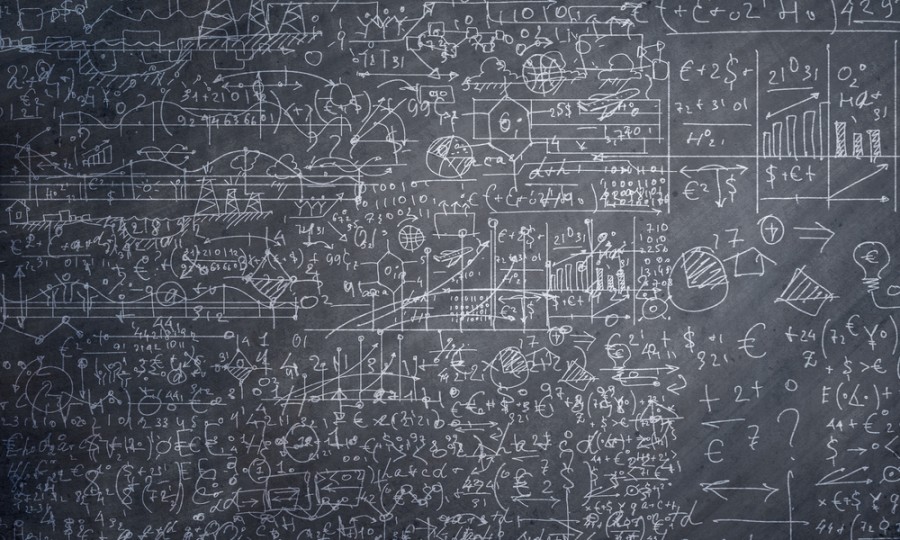 Head-to-head points leagues are a completely different animal than roto leagues. A player's value in one format does not translate to the other. He (or she) that uses roto rankings at a H2H points league draft is like the jackass that brings a knife to a gunfight when he knows he's headed to a gunfight. A prime example would be Chris Davis who is much more valuable in roto leagues than he is in points leagues. To further complicate the matter, all points leagues are not created equal. Not even close. Nearly all leagues have their own version of some "standard" scoring system. Perhaps one league awards two points for a stolen base and another gives just one. That subtle difference boosts the value of a base stealer in the two-point stolen base league resulting in a different set of rankings. Jose Altuve becomes more valuable than both Albert Pujols and Andrew McCutchen (based on 2015 stats). Knowing your system is essential to navigating a draft or auction.
Here's a personal example. In my private league that I've been in for fifteen years pitchers receive ten points for a win, one point for every out and another point for a strikeout. There are other pitching categories, but these three exemplify my point. As a result pitchers consistently end up with higher totals than batters. Much higher totals. Paul Goldschmidt and Bryce Harper ended the season with 573 points. Eighteen starting pitchers scored more points with Clayton Kershaw at 856 and Colin McHugh at 574. This is the definition of a bad scoring system. I have tried for years to get the league to correct it, but apparently change is scary. There should not be 18 starting pitchers more valuable than the top bats. I googled "skewed scoring system" and my league's homepage was the first result in the list. Guess I should be "feeling lucky".
The mark of a quality points scoring system is one in which the top hitters and top pitchers score approximately the same number of points. The first round of selections in the draft should contain both hitters and pitchers, forcing owners to decide which route they want take when beginning to formulate their roster. After the top ten or so hitters and pitchers there will inevitably be more hitters in the list because there are more hitters in the player pool. That's just simple math. There are six non-pitching positions (1B, 2B, 3B, SS, OF, C) and just one pitching (ignoring relief pitchers). If you were to take all players (hitters and pitchers) and sort them in descending order by fantasy points, the top ten to twenty should be an even mix of hitters and pitchers. After that you should see something like one pitcher to every five or so hitters. This is the end goal. Getting there is the battle. Or perhaps convincing your league mates the change is required is the real battle.
In recent years that have been some movements toward using linearly weighted stats to determine points. The premise is the events that lead to scoring runs are linear. Events that advance runners get positive points and those that do not are negative. Hits are good and outs are bad. The concept is simple. Embracing it is not. The first problem is that to many it just doesn't feel right. We are all accustomed to using the stats that can routinely be found on the back of a baseball card to determine points. These include home runs, RBIs, runs and stolen bases (for the most part). These easy counting stats make the translation from stat to point much simpler for the average fantasy baseball player to compute.
The most popular example of linear weighted scoring systems in action are the Ottoneau Leagues.  They claim to be smarter and better than standard fantasy leagues. While I applaud the effort to evolve the sport, I am not entirely sold. At least I am not sold on the particular scoring system employed in these leagues.

AB (-1), H (5.6), 2B (2.9), 3B (5.7), HR (9.4), BB (3.0), HBP (3), SB (1.9), CS (-2.8)
IP (7.4), K (2.), H (-2.6), BB (-3), HBP (-3), HR (-12.3), SV (5), HOLDS (4)

How can you not penalize a batter for striking out? A strikeout is pretty much the worst thing you can do when you come to the plate. If your goal it to make the least of your opportunity, then a strikeout would be a raging success. I'm not sure I can justify three points for a hit-by-pitch. The hitter really doesn't have much influence here. Saying someone is good at getting hit by a pitch in like saying someone is good at bingo. Ok, maybe not exactly considering there are players that are more prone to getting hit and ones that know how to lean into the pitch, but you get my point. Just not my three points. As much as a HBP advances any runners the same as a base on balls does, I just can't give them equal weights.
I realize that RBIs are situational, but they still deserve some credit. How about runs scored. If the whole idea is about rewarding events that lead to scoring, why not also reward scoring? I'm not sure what to make of the pitching points, so I'll leave that alone for today.
There is something that I do like about this scoring system. It seems to result is an equal dispersion of hitters and pitchers near the top of the list when ranked by points scored. Here's what I found when I applied this scoring system to 2015 and 2014 stats.
2015 Top 25
In the top 25 there are ten starting pitchers and 15 batters. If you expand this to the top 120 (the first ten rounds in a twelve team league) you will find 47 starting pitchers and 73 batters. The average point total for pitchers is 1435 with a standard deviation of 149. For batters we are looking at an average points of 1432 and a standard deviation of 156.
In 2014 the results are similar, but there are more pitchers in the top 25 and 120. The average points scored for the 55 pitchers in the top 120 total players is 1426 and 1414 for the 65 hitters.
2014 Top 25
| | | |
| --- | --- | --- |
| David Price | 1,961.92 | SP |
| Johnny Cueto | 1,879.58 | SP |
| Felix Hernandez | 1,862.20 | SP |
| Corey Kluber | 1,748.18 | SP |
| Mike Trout | 1745.4 | CF |
| Stephen Strasburg | 1,706.10 | SP |
| Jose Altuve | 1668.4 | 2B |
| Victor Martinez | 1659.4 | DH |
| Madison Bumgarner | 1,656.92 | SP |
| Max Scherzer | 1,649.02 | SP |
| Michael Brantley | 1646.8 | LF |
| Miguel Cabrera | 1640.2 | 1B |
| Jeff Samardzija | 1,630.18 | SP |
| Julio Teheran | 1,625.20 | SP |
| Andrew McCutchen | 1620.4 | CF |
| Giancarlo Stanton | 1615.3 | RF |
| Jose Bautista | 1609.9 | RF |
| Clayton Kershaw | 1,602.72 | SP |
| Jon Lester | 1,602.18 | SP |
| Jose Abreu | 1592.8 | 1B |
| James Shields | 1,587.30 | SP |
| Nelson Cruz | 1568.4 | RF |
| Freddie Freeman | 1561.2 | 1B |
| Jered Weaver | 1,536.72 | SP |
| Anthony Rendon | 1528.2 | 2B |
This scoring system still feels foreign to me and I think it neglects some necessary stat categories, but I do applaud the approach and intend to engage in further exploration. In the meantime I've embarked on my own mission to decipher a more user-friendly scoring system that meets my hitter/pitcher requirements. I really feel that it's important for the top 25 ranked players to be an equal mix of hitters and pitchers. This fact will make for more interesting drafts. Decisions won't be so black and white. Gray area is good. How many people with the number one pick in redraft leagues in the last two seasons really had to think about their pick. By the way, Mike Trout hasn't been the top points scorer in quite some time in points leagues regardless of the scoring formula.
In points leagues we shouldn't care where our points come from. In a league that gives one point for a single, one for walk and four for a homer, I am just as happy with four walks as I am with four singles or one home run. The home run is an enticing stat, but a player that hits 18 home runs, steals 20 bases and 190 hits can easily outpoint the player that hits 45 home runs and strikes out 180 times when that league subtracts a point for Ks. A well rounded scoring system will enable players like Jose Altuve and A.J. Pollock to rise to the top.
In my attempt at finding the scoring system nirvana, I found that the road to success is paved with a sh!tload of variables and it smells nothing like teen spirit. Using regular season stats for the last three seasons I wrote some code that would try and help me narrow in on a solution. As a starting point I used the scoring system that, up until today, I considered a fair standard and have been using as the basis for all of my points league posts.

RUN (+1), RBI (+1), 1B (+1), 2B (+2), 3B (+3), HR (+4), BB (+1), KO (-1), HBP (+1), SB (+1), CS (-1), SF (+1)
WIN (+7), LOSS (-5), IP (+3), K (+1), BB (-1), SAVE (+7), BLOWN SAVE (-5), ER (-1), HIT (-1), HBP (-1)

From here I worked backwards. Or maybe it was forwards. After many iterations of number crunching, beers, visits to websites I wouldn't want appearing in my web history and pushups here is the final result.
RUN (+1), RBI (+1), 1B (+1), 2B (+2), 3B (+3), HR (+5), HIT (+1.5), BB (+1.5), KO (-1.5), SB (+1), CS (-1)
WIN (+5), LOSS (-5), IP (+3), K (+1.5), BB (-1.5), SAVE (+7), BLOWN SAVE (-3), ER (-1), HIT (-1), Pickoff (1), WP (-1), HB (-1)

And here is my explanation for said results.
Runs – To win a baseball game you need to score runs. All other stats in some way relate to runs. With that said, runs must be a stat that results in fantasy points.
RBI – Some will argue that RBIs are a situational stat that hitters have little control over. While this is largely an accurate assessment, it doesn't change the fact that driving in runs is an essential element of the game. Getting that run across the plate has to count for something. Is an RBI as valuable as a run? They seem pretty complimentary and as a result I'm awarding them the same point value (+1).
1B, 2B, 3B – This is pretty standard.
HR – I've decided to give a home run five points instead of the standard four. A home run is the only hit that guarantees at least one run will be scored. Because of this I believe it deserves slightly stronger recognition.
Hit – Some might question why the need to award points for a hit when we are already including singles, doubles, triples and home runs. Here's why. Hits are the backbone of a productive offense. Hits move runners. Hits score runners. Without hits an offense will suffocate. I could have added 1.5 points to each of the hits subcategories, but I wanted to separate the two ensuring that the number of hits stat is included in the conversation. The 1.5 point value was derived by my code and is one of the keys in establishing a balance between hitters and pitchers.
Walk – I'm sure you've all heard the saying "a walk's as good as a hit". This isn't entirely true. Walks are valuable, but unless the bases are loaded a walk doesn't result in a run. If there is a runner on third, and often second, a base hit will, more often than not, score said runner. A walk can't say the same. Therefore the 1.5 point value is a point less than the 2.5 single.
Strikeout – Strikeouts are the arch enemy of an offense. The ultimate rally killer. Scroll up to reread my distaste for strikeouts. If we are giving 1.5 points for a walk, then I am subtracting 1.5 points for a strikeout.
Stolen Base – Stealing a base is a gamble. When successful the runner is now 90 feet closer to scoring a run. 90 feet closer to being an RBI. Base stealers can change the dynamics of the game. Pitchers need to be aware of them when they are on the base paths, keeping them from giving the batter their undivided attention. Plus one for a stolen base.
Caught Stealing – Every gamble has both a payoff and downside. Being thrown out when attempting to steal a base slides in right after a strikeout. In some cases it's just as bad, if not worse depending on the situation. I considered making a caught stealing minus 1.5 or 2 points, but my calculations point at negative one.
Wins – I'm not a big fan of wins, but they have to be accounted for. Wins require run support. Run support is entirely out of the pitchers hands. At least in the American League. I was very happy to see Felix Hernandez win the Cy Young Award back in 2010 with only 13 wins. But a win is a win and it has got to mean something. I say it's worth five points. Cinco puntos if you're Spanish.
Losses – Like wins, losses are not entirely the burden of the pitcher. But generally, in order for a pitcher to get the loss he has to have given up at least a run. While it can be an unearned run, the pitcher has still had some participation in the matter. If a win is worth five points, a lose has to be negative five.
Innings Pitched – To me this really boils down to each out a pitcher gets. I could argue that this is one of the more relevant stats we should focus on. The longer the pitcher is out there, the more likely it is he is pitching a good game. Everyone loves innings eaters. I went back and forth on how much an out should be worth and finally settled on one point, making a full inning pitched worth three.
Strikeouts – Who doesn't love a pitcher that strikes out a lot of batters? That was a rhetorical question, as is this statement. For a batter a strikeout is like a kick in the nuts. To a pitcher it's the complete opposite. If a batter loses 1.5 points for striking out, then a pitcher gets 1.5 for striking out a batter.
Walks – A strikeout is pretty much the sh!ttiest thing a batter can do. While some might argue that for a pitcher it's giving up a home run, I'm going with giving up a walk. I'd rather the pitcher let the hitter make contact and give his defense a chance to make the out. A walk is a free pass and the key ingredient to disaster. I avoid pitchers that walk a lot of batters. There are many other fish in the sea. Minus 1.5 for a walk.
Saves – In order to give closers realistic value we have to throw points at a save. As you will notice seven points is the most for any category in the list. Even at seven points this still won't bring closers near the top, but it does give them value. Closers don't need to be near the top, they just need to be relevant. I prefer leagues with at least two designated RP spots that can only be filled with a pitcher that has RP eligibility. In leagues that just have P spots that can be occupied by either an SP or an RP you are going to have to increase the value of a save to ten points. Otherwise no one will roster a closer when they net you less points than a low end starter.
Blown Saves – There has got to be a penalty for a blown save.
Hits – Hits for a batter are good. For a pitcher, not so good. The more hits a pitcher gives up, the better the chance the opposing team has to score runs. Hits are the gateway drug to runs. Or something like that. Minus one point for a hit is fair.
Earned Runs – The more runs a pitcher gives up, the less chance his team has at winning.
The remaining pitching categories (pickoffs, hit batsmen and wild pitches) should be self explanatory.
Here are the top 200 players from each of the past three seasons using this scoring system.
2015
2014
 2013
While there are more hitters than pitchers in these lists, that is to be expected. What's important to notice is that there is a fair amount of pitchers weaved into the top 25. In 2015 eight of the top 25 are starting pitchers, including the top overall point scorer, Clayton Kershaw (909.6 points). The average number of points for the top 25 hitters is 618 points and it's 607 for starting pitchers. In 2014 there are ten starters in the top 25. This season a hitter, Victor Martinez, leads the way with 864 points. The average for the top 25 hitters was 718 points. For the top 25 pitchers it was 633. And finally in 2013 there were again eight starting pitchers in the top 25. The average for the top 25 pitchers was 695 as compared to 726 for hitters.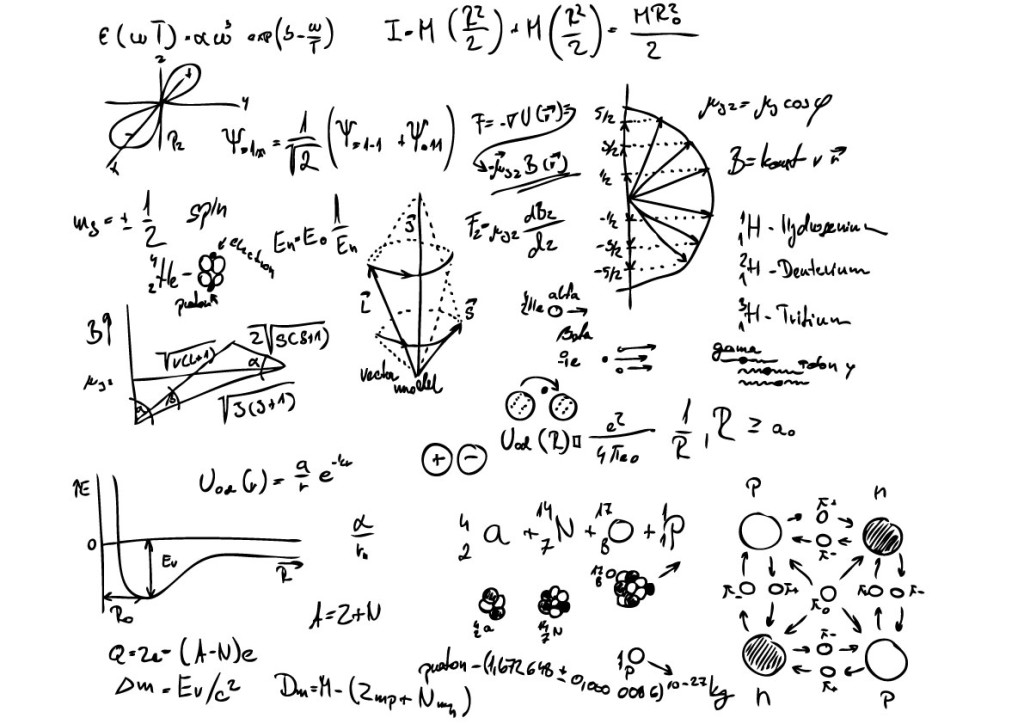 Fairness and balance achieved. Now this is a scoring system I can get behind. Heck that's just what I am doing. I expect to be starting a new points league this season and will likely open it up to you commenters. More details to following in the next week or so. It's time to start pointing in the right direction…