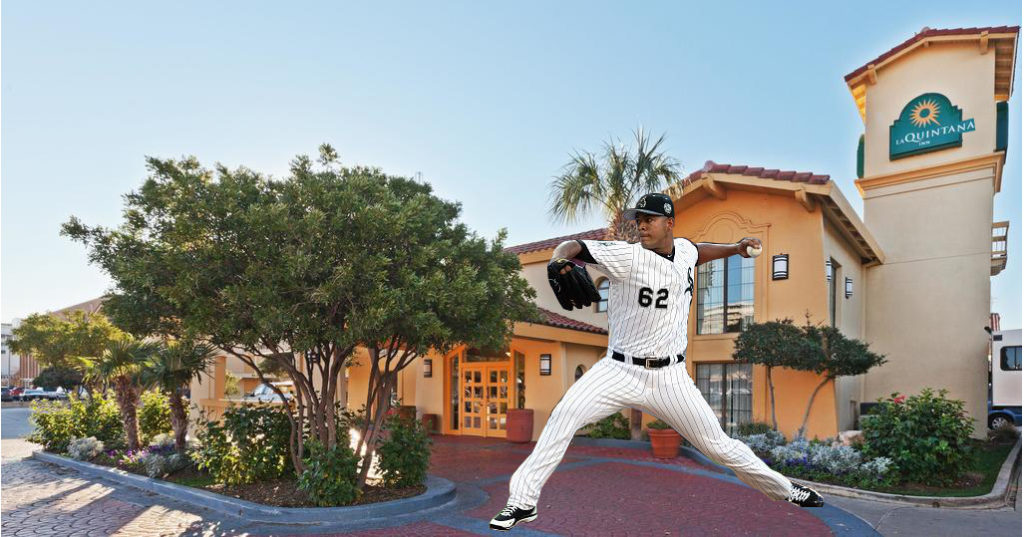 Over the last four seasons Jose Quintana has averaged 461 points per season, finishing as a top 30 (or better) starting pitcher in each of those seasons. Over that same span of seasons he has pitched at least 200 innings, and while he isn't a strikeout pitcher, averaging just 7.73 punch outs per nine, he has also averaged a very respectable 3.34 earned run average. Quintana might not be a stud, but he has certainly proven to be consistently good. And consistently good is great in points leagues.
Considered by many to be a top trade candidate this season, Quintana stands to get a nice boost in value if he ends up playing for a contender (aka not for the White Sox). Put all of this together and I own him nearly all of my leagues. Take a look at what he's done this season and you can imagine I'm not very pleased with the results thus far. In his first four starts this year he has averaged just under five points start. Clayton Kershaw and Chris Sale have averaged nearly that many points per inning! Ok, that's a bit of an exaggeration, but it's not far from the truth. You've got to be kidding me. Quintana better wake up soon or I'm going to have give Comfort Inn my business.
Here's what else I've seen thus far in points leagues…
Eric Thames is making the Brewers great again. I have a theory on Thames. Is there any chance that Thames is actually Prince Fielder? Think about it for a minute. Check out the pictures below. What if Fielder dropped some weight and let his beard grow out. It's not the craziest conspiracy theory out there. Meanwhile Thames just hit his 11th home run of the season.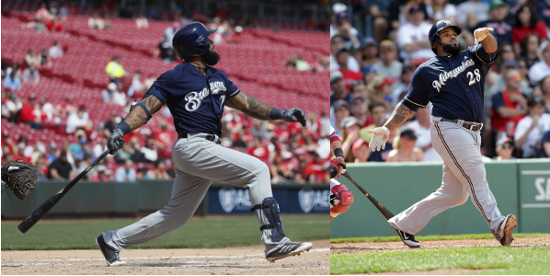 Mitch Haniger (77 points) has picked up right where he left off in Spring Training. Right now he is a top five hitter in points league. In most sane scoring systems he actually as a few more points than Freddie Freeman. And considering Freeman's success so far this season (7 HR and 20 RBIs), that means Haniger has been at least equally as remarkable in points leagues. Remember points are points no matter how the player gets them. Hopefully this looming DL stint is a short one and doesn't derail his current success.
How about Ryan Zimmerman doing his best 2009 impression. It's an impressive impression. In just 19 games he has seven home runs. He hit only 15 in 467 plate appearances last year. So far Zimmerman has 73 points in just 72 appearances yielding an impressive 1.01 points each time he steps into the batters box. Of batters with at least 40 plate appearances, only Thames, Bryce Harper and Aaron Hicks have a better per plate appearance result.
Will the real Mark Reynolds please stand up. He now has seven home runs and 74 points in 78 plate appearances (0.948 PPPA). Usually his most pronounced stat is strikeouts, however, so far he has only struck out 16 times. Jonathan Villar leads the league in strikeouts with 33 in 93 plate appearances. For a guy that has been fantasy irrelevant in points leagues for most of his career, he is currently helping fantasy teams win their matchups across the globe. Ride the hot hand while it's hot. It will be interesting to see what happens when Ian Desmond and David Dahl return. I'm guess we'll see Reynolds fade away. If I own him, I'd definitely be trying to trade him.
Raise your hand if you drafted Eugenio Suarez. If your hand is raised and your not in a league that requires you to start five 3B, put your hand down because you're lying. Eugenio's ADP was north of 250. I guess that means he was drafted in some leagues, but not in any in which I participated. Now raise your hand if you snagged him off the waiver wire after his hot start. As of this writing, Suarez is tied for the most points (75) among third basemen with Nolan Arenado. And considering he has had less plate appearances, he wins the tie breaker. Need I say more about a hot start? Barring injury I actually think Eugenio is going to have a solid season. If you own him and have another strong 3B, I'd consider moving whichever one can get you the best deal. That is, of course, providing you are not consistently starting both players.
I guess it wouldn't be right if I didn't give Bryce Harper a paragraph of his own. Harper is only one point behind Thames and has a much likelier chance of sustaining his current level of production. He's also on one of the top teams in the league. If Bryce stays healthy look for him to be the most likely player to finish the season with the most points.
Here are my top 20 hitters in points leagues. These rankings take into consideration both current performance and rest of season projections.
Mike Trout
Bryce Harper
Nolan Arenado
Anthony Rizzo
Mookie Betts
Paul Goldschmidt
Freddie Freeman
Joey Votto
Jose Altuve
Charlie Blackmon
Kris Bryant
Francisco Lindor
Eric Thames
Carlos Santana
Daniel Murphy
Robinson Cano
Manny Machado
Ryan Braun
Christian Yelich
Nelson Cruz
All hail Prince Thames…