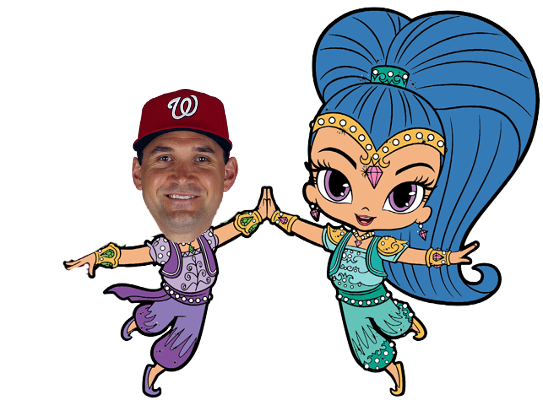 I apologize in advance for the rushed post this week, but due to natural circumstances, I've got about ten minutes to put this puppy together. That's not including the hour or so it takes to calculate all the numbers I need to figure everything out. In week 4 Ryan Zimmerman scored a total of 51 points. Ryan Zimmerman? That's right. Zimmerman hasn't been fantasy relevant since 2013, but his best year was back in 2009. I wrote about him yesterday, and today I'm going to plagiarize myself.
"Among players with at least 40 plate appearances, Ryan Zimmerman has the best points per plate appearances (1.18). This number will vary from league to league based on its scoring system, but regardless, he's up there. If I said I saw this coming I'd be lying. And even though I'm comfortable with lying, I still can't say I saw this coming. If it were me I'd sell high. He's bound to find his way onto the gloriously overused 10-day DL. But as Grey would say, I wouldn't sell him for a used Squatty Potty and a pack of wet wipes, but I'd certainly explore my options." -malamoney
Ten people picked Zimmerman, including the winner. After Zimmerman, Trea Turner posted 48 points. And then Daniel Murphy and Hernan Perez each scored 39. Seven people, including the winner, picked Turner. Twenty-one people, once again including the winner, picked Murphy. That means that the winner picked the top three players for the week. That's a perfect score. There isn't, but there should probably be a bonus for doing so. I guess winning will have to suffice. No one picked Perez.
The unanimous winner of week four was Denhusk with 138 points. Congratulations on an awesome week and welcome to the playoffs. Out of curiosity, did you happen to get your hands on a legit copy of Grays Sports Almanac?
Here are the top five finishers from Week 4:
Denhusk (138): Ryan Zimmerman (51), Trea Turner (48) and Daniel Murphy (39)
Jeff P (117): Ryan Zimmerman (51), Daniel Murphy (39) and A.J. Pollock (27)
El Famous Burrito (113): Ryan Zimmerman (51), Daniel Murphy (39) and Mark Reynolds (23)
kenly0 (106): Trea Turner (48), Daniel Murphy (39) and Wil Myers (19)
James (102):Ryan Zimmerman (51), Daniel Murphy (39) and Trevor Story (12)

Current Standings
| | |
| --- | --- |
| Contestant | Score |
| Robert Leiker | 277 |
| Jeff P | 276 |
| Thor da Man | 276 |
| Tony C | 269 |
| Manley Ramirez | 265 |
| Euroalien | 261 |
| Icalltails | 250 |
| Shivdaddy | 236 |
| Mickey | 234 |
| Mike_Vee_ | 230 |
| Tony | 227 |
| The Great Knoche | 223 |
| Foul balls | 221 |
| malamoney | 220 |
| Denhusk | 219 |
| King Homer | 215 |
| Aaronl13 | 210 |
| You Know Nothing, J.T. Snow | 210 |
| Trevor | 207 |
| B. Rabbit | 199 |
The full standings are included in the spreadsheet attached at the bottom of this post.
Week 5
This week we have 55 people competing in the contest and 55 different batters selected. There was only one Unpickable picked (Joey Votto), and we had one Repickable selected. Repickables are players you've already picked in a previous week. Once you've used a player, he cannot be used again. Be sure to check the spreadsheet each week when making your picks to avoid getting zeros.
The most picked player was Trea Turner. Looks like people are glad he's back in full swing. He was selected by twelve. Next is Andrew Benintendi. He was picked by ten contestants. A.J. Pollock and Jose Ramirez were third with eight nominations. Turner currently has 7 points, Benintendi has 2, Pollock has 3 and Ramirez has 9. Needless to say that none of them are lighting it up.
The current leader for week four is TheTheory with 54 points. Not quite the 93 points Denhusk has at this point last week, but it is an eight point lead over second place. TheTheory's batters are Aaron Judge (25 points), Jose Ramirez (9 points) and Michael Conforto (20 points). In second place is The Great Knoche who's playing George Springer (12 points), Josh Reddick (14 points) and Michael Conforto (20 points).
For those trying to figure out what this whole contest is all about, please re-read this post containing the rules. For those too lazy to do so, here are the basic rules. Each week you pick three batters (no pitchers). A week (scoring period) runs from Monday through Sunday. You must have your picks submitted by 11:00 AM EDT on Monday mornings. You submit your picks by leaving a comment in the comments section of that's week's contest post. Comment timestamps will be used to break any ties. Once you pick a player, you cannot pick that player again in any subsequent week. A card laid is a card played. This means that once you announce your picks in the comments section, you cannot change them. It doesn't matter the reason.
The last thing to mention are the unmentionables. Actually they are called Unpickables. You cannot pick an unpickable. Well you can, but you will get zero points.
The Unpickables
Mike Trout
Mookie Betts
Jose Altuve
Nolan Arenado
Paul Goldschmidt
Anthony Rizzo
Bryce Harper
Charlie Blackmon
Kris Bryant
Josh Donaldson
Manny Machado
Joey Votto
Miguel Cabrera
Harley Quinn
Each week is a new contest, but your weekly points will count towards your total points in the season long standings. The season will run fifteen weeks. At the end of the season there will be a five week playoff competition. In order to qualify for the playoffs you need to either win a weekly contest or finish in the top three overall season standings. That's it. If you win more than one week and/or finish in the top three, you still only get one entry into the playoffs. However the person that finishes the regular season with the most points (first place), will be allowed to pick players from the Unpickables list during the playoffs (one per week). The winner of the playoffs will receive a brand new Razzball tee shirt. And that's me plagiarizing me from last week again. Thank you cut and paste.
The scoring system that will be used for this contest is as follows:

1B(+1), 2B(+2), 3B(+3), HR(+4), RBI(+1), R(+1), SO(-1), BB(+1), SB(+1), CS(-1)

In case you don't remember who you've already picked, you can refer to the attached spreadsheet which shows you everyone's picks.

The contest closes on Monday at 11am EST!!!

Important Note: Please use the same name you've used in previous weeks with all future submissions. Otherwise your points will not be combined and you will lose ground in the overall standings. If you are unsure of how you previously entered it, find your name in the standings tab of the spreadsheet and cut and paste it. You have been warned :)
Newcomers welcome. Just because you missed any of the previous weeks does not mean you can't join this week. Remember all you have to do is win one week (any week) and you're in the playoffs!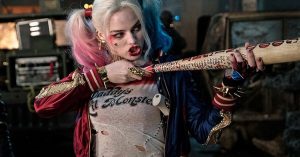 Follow malamoney on Twitter at @malamoney