Trying to predict what's going to happen at this time of the year is similar to fouling off a pitch straight into your man parts. You try to do everything possible to do the right thing and sometimes you just Mitch Haniger yourself out of the season. While the streamers last week were all mixed up cause of wacky rotations, you would have fallen into a two-start gem from Johnny Cueto if you followed the comments. That's why contacting me is as important as ever, because this time of the year is totally bizarre in terms of who's going to pitch and how much. I'll respond to anyone who wants help and all I wanna do is give you guys quality, up-to-date advice.
Two-Start 
Streamers
Zach Plesac, CLE (vs. DET, vs. PHI) 
Plesac is coming off arguably the best start of his career and he's had a pleasantly good season for the Indians. After posting a 1.70 ERA and 0.80 WHIP at the minors this year, Cleveland decided to call him up about three months ago. Since then, Plesac has pitched to a 3.62 ERA and 1.20 WHIP after recording a shutout in his most recent outing. That's really all you can ask for from a streamer, with Plesac allowing two runs or fewer in 11 of his 19 starts this season.  
Throwing that complete-game shutout against the Angels on Tuesday makes these matchups look even better, as he gets two home starts against struggling offenses. Let's start with that Tigers game, with the Motor City Kitties ranked dead-last in runs scored, OBP, OPS, xwOBA and K rate. That's evident by the fact that Plesac has pitched 10 one-run innings against them this season, allowing just seven baserunners in those two games. Philly hasn't been anything special since the All-Star break either, ranking 17th in OBP. That's why the Streamonator has him projected to provide $18 worth of value this week.
Kyle Gibson, MIN (vs. KC, vs. CWS) 
While Gibson has been volatile all season long, it's going to be tough to fade him in two home matchups like this. The main reason for that is because Minnesota is playing meaningful baseball and that should make Gibson a –200 favorite in each of these games. The Streamonator agrees, projecting him to provide a 3.34 ERA and 1.12 WHIP en route to $46 worth of value. That's no surprise when looking at these matchups, with Kansas City ranked 26th in runs scored, 25th on OBP, 27th in OPS and 23rd in wOBA while Chicago sits 28th in runs scored, 23rd in OBP, 26th in OPS and 23rd in xwOBA. While he's been struggling recently, Gibson has a 2.38 ERA, 0.85 WHIP and 9.0 K rate in his last five starts against these two offenses.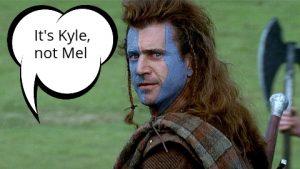 Dylan Bundy, BAL (vs. TOR, vs. SEA) 
This is one of the riskiest streamers we have but there's some huge strikeout upside in two matchups like this. While Bundy's ERA and WHIP are nothing special, his stuff is hard to overlook. We're talking about a guy with a 24 percent K rate dating back to last season, as he's also got a 4.42 FIP in that span too. That means he's been sincerely unlucky but that fortune should change with two matchups like this. Toronto currently ranks 24th in K rate, 23rd in runs scored, 28th in OBP, 24th in OPS and 27th in wOBA while Seattle sits 28th in K rate and 27th in xwOBA. Those horrible K rates really give Bundy some serious upside, with the Streamonator projecting him for 13.8 Ks this week on his way to $32.2 worth of value. 
Two-Start Streamers to Consider 
Matt Boyd, DET (at CLE, vs. CWS): Boyd is too widely owned to be streamed but I've seen him dropped in numerous leagues and his K-upside is hard to avoid in two decent matchups if he's available. Streamonator Value: $71.3 
Robbie Ray, ARI (vs. MIA, at SD): Much like Boyd, Ray is too highly owned to stream. He too has been dropped in numerous leagues though and he also has too much strikeout upside to fade in two great matchups. Streamonator Value: $44.8 
John Means, BAL (at DET, vs. SEA): While Means has crappy peripherals, his 3.47 ERA and 1.11 WHIP makes him very intriguing against two of the worst offenses in baseball. Streamonator Value: $10 
Marco Gonzales, SEA (at PIT, at BAL): Gonzales is a very boring quality start pitcher but that makes him attractive with two great matchups. Streamonator Value: $13.9 
One-Start Streamers 
Tanner Roark/Homer Bailey, OAK (vs. KC) 
These two guys have been different pitchers since joining the A's and we have to love them with a home matchup against the Royals. The ugly Kansas City statistics can be seen in the Gibson write-up, as this offense will surely struggle in a spacious ballpark like Oakland Coliseum. In fact, that ballpark ranks Top-5 in terms of park factor with its crazy dimensions.
That's why these two have been much better recently, as they should both enter their respective matchups as –200 favorites or higher. Bailey has a 2.25 ERA,  0.97 WHIP, and 8.7 K/9 rate over his last six starts while Roark has a 3.40 ERA and 1.18 WHIP over his last seven starts. That directly correlates with them joining the A's and it's easy to understand why when analyzing this ballpark.  
Aaron Civale, CLE (vs. DET) 
The Tigers are the worst offense in baseball and it would be privy to ride as many streamers as possible against them over the final two weeks. Civale is the perfect candidate to handle this dreadful lineup because he's been one of the best rookie pitchers in the AL. That's evident by his 1.93 ERA and 1.05 WHIP at the Majors, which is actually better than his 2.35 ERA and 1.09 WHIP from the minors before getting called up. He's already shown that he can silence this offense, allowing just 11 baserunners and two runs scored across 13 innings against them this year. That's why the Streamonator has him projected to provide $23 worth of value.   
Alex Young, ARI (vs. MIA) 
We're going to keep this one very simple. While Young doesn't have the best advanced statistics, he's simply getting the job done. That's clear by the fact that he has a 3.38 ERA and 1.11 WHIP in 14 starts this season. He's put together those brilliant numbers in numerous tough matchups and this one might be the easiest one he's had all season. In fact, he faces a Marlins offense who ranks bottom-three in runs scored, OBP, OPS, wOBA and xwOBA.  
One-Start Streamers to Consider 
Joe Musgrove, PIT (vs. SEA): I really wanted to include Musgrove in my write-ups but he's been too inconsistent to promote that greatly. With that said, I do like him in a home start against the Mariners after throwing five scoreless innings in his last start. Streamonator Value: $20 
Anibal Sanchez, WSH (at MIA): Any decent pitcher throwing in Miami is in consideration, particularly a guy with a 3.46 ERA and 1.21 WHIP dating back to last season. Streamonator Value: $10.8 
Adam Plutko (vs. DET): Plutko's 4.42 ERA and 1.42 WHIP is plenty capable against the worst offense in baseball. Streamonator Value: $16.3 
Reynaldo Lopez (at DET): Lopez has been much better since the break and is definitely in play against this offense. Streamonator Value: $15 
Comment me here or reach me on Twitter @Bartilottajoel if you have any questions!