For the Seattle Mariners, all is lost…

Well, well, well…..What in the ever-loving mother of the elder gods do we have here!!? Baseball is upon, guys/gals, and after taking a brief hiatus to give my absolute all to battling some forces that were severely limiting my effectiveness as a writer, I return to thee thirsty for battle, lusting for justice, soothsaying for savants, and fully equipped to do battle with any who shall oppose me in this art form of writing about the game we know and love; Fantasy Baseball. I have missed this so much, truly, I have. Sadly, you are not here to read about me and newfound love of life and everyone in it, but to discover sort of a basic understanding of what the Seattle Mariners are up to…..I will try to put it into words, which may prove difficult, being that I'm not allowed to drop F-bombs or post dick pics, but here's a hint; IT'S ALL BAD!!!!! Like, it's rotting badger carcass under your backseat bad, when whom you believe to be your dream girl blows up your bathroom after railing an eight-ball to the face bad, like, any Nicolas Cage movie from the last ten years bad, like, REALLY, REALLY, ASTRONOMICALLY PISS POOR!!!!!! Say one thing for the Seattle Mariners, say they are going absolutely going to be one one of the five worst teams in the sport this season.
Before I get started, did anyone read the Minnesota Twins preview? I was starting to blast the dude on Twitter for buying fake followers, only to realize he's a professional wrestler!?!?!?! WHAT!?!?!?! Is this real? Can someone confirm? If so, it is with great honor that I accept this cohabitation of mannishness, and look forward to continuing the greatness of Razzball, thee premier site for fantasy baseball. Aaaaahkay, now let's set it off in this MF.
I am Tehol Beddict and this is your Seattle Mariners team preview. TAKE HEED!
Check out our other team previews here!
The Mariners are absolutely STACKED in 2019…. at the designated hitter slot. The rest of the roster reeks of hot dog water and ferret urine. I don't really blame Mariners general manager, Jerry Dipoto, for overhauling the roster and attempting to replenish what was probably the worst farm system in the sport. Though, it hurts like a nunchuck to the groin losing elite talents like James Paxton, Edwin Diaz, our lovable steroid-injecting 2-bagger, Robinson Cano, Jean Segura, Nelson Cruz, and….am I missing anybody? My God, maybe the M's should have ridden it out for another year….That's an immense load of talent….though, I suppose I'm an all or nothing guy so I don't have that big of a problem with it. Well, how about I highlight some players on the current roster below and see what happens shall we?
Mitch Haniger – How does the Arizona Diamondbacks upper management live with themselves after trading Jean Segura AND the big Mitchy Slick? Unintentionally giving away a diamond in the rough ( :-D ) must sting something fierce. Reminds me when my ex-girlfriends brother walked in the bathroom when she was on her knees…..we made eye contact….oh yes….imagine Beddict's piercing green eyes baring into your soul while feeding….well, never mind.
ANWYAY, Haniger is a great regression candidate, but at 28 years of age he should technically be in his prime and we've all seen late bloomers before. Shoot, look at Clay Aiken. Sorry, bad example, for he fell the F off like a bad bag of dope. You know what I mean though. I'd still expect 20 and 10 with 75 plus RBI. As a fan, I hope they trade him now, while his value is high, you know, considering the team is horrendous with no hope in sight.
Mallex Smith – I'm actually a huge Smith supporter and at 25 years old, coming off a season where he swiped 40 bags and showed out with a .367 OBP, buying is what I'll suggest here. On a team where the players who can run should be unleashed at every opportunity, Smith should be a solid bet to produce similar statistics, albeit the OBP will probably drop a tad, but then again, they told me the same thing about my sperm count and we all know how that turned out.
Domingo Santana – Coming off a monster five and 20 season, Santana was a super hot commodity….He should easily replace the 40 and 100 Nelson Cruz was piping on a yearly basis. I mean, if nothing else, he's one third of arguably the most dangerous DH trio in the sport's history with Encarnacion and Bruce. Domingo, you're a fiiiiiiiiiiiirewoooooooooork. Come on, show em what your worth. Make 'em go, "oh, oh, oh, " as you shoot balls across the sky. Has anyone noticed how Katy Perry is not showcasing what I would call her best look currently? Liiiiiiiike, I'm not one to criticize but her and Legalos are weirding me out. We wish them the best, just as we wish Domingo the best….. He's actually a possible breakout candidate but I'm not ballsy enough to suggest it's highly probable.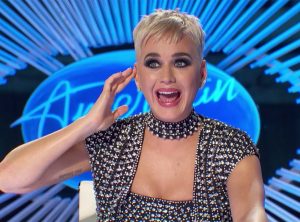 Jay Bruce – I'm old enough to remember when Jay Bruce was young, exciting, powerful young player. The future of the great state of Ohio; the world his oyster…….and he then proceeded to give all his owners Diarrhetic shellfish poisoning. Ughhhh. Highly doubtful Bruce will be fantasy relevant this season, though, I suppose he did hit nine bombs and stole two bags last year, so that's enticing if you play in a league where you get bonus points for rostering the most overpaid players in the sport's great history.
Ryon Healy – If his -0.6 WAR last year didn't impress you, it's possible his .277 OBP got you thirsty for an encore. Owning Healy in fantasy baseball is a lot like watching Adam Sandler Netflix movies; Let's just not and say we did.
Dan Vogelbach – Thank you, NEXT!
Domonic Brown- Just throwing him in to see if you were paying attention (Inside joke for any newcomers since I've been gone).
Dee Gordon – I pray every night that Gordon is dumped for prospects, just like every other solid player we have left that I don't envision being on the team by the time they're competitive again. In the meantime, hde will continue to do what he always does; steal a ton of bags, and score a lot of runs. I F with dude, HEAVY. Book him for 40 plus steals, and hopefully for your sake, as well as mine, he's dealt to a team with a superior lineup.
Tim Beckham – After a riveting 2017, where Beckham FINALLY showed why he was even considered for the number one overall pick all those years ago, Tiny Tim returned to form in 2018; Ensuring his statue will forever live on in the hall of all-time bricks. He should fit in perfectly on this Mariners team.
Kyle Seager – Just a few years ago, Seager looked like one of the most underrated players in all of baseball, a true under the radar star! I didn't blink an eye when the Mariners shelled out 100 million for this young stud, but my sphincter just blinked after looking at that .221 batting average last season! GOOD GOD!!!! How do you fall of so hard in what should be your prime years. I'd say trade him, but, shocker, nobody wants dude. Here's to hoping for a bounce back.
Omar Narvaez – I'm sorry, who?
Edwin Encarnacion – Always been an Encarcacion supporter and I'm really excited about him being the centerpiece on this young Mariners team. TRADE HIM IMMEDIATELY!!! Like, NOW! Like, before the season starts. Before he tears his ancient hamstring jogging to first base. Seriously though, if he's on the roster all season, Edwin will do what he always does; Hit 30 bombs and 85 plus RBI. Book it.
Yusei Kikuchi – Ecstatic about the signing, but confused as to what the goal is…….The Mariners seem to be tanking and attempting to save some money in the short term, yet went out and signed the best available Japanese pitcher on the market…….Kuchi has me hyped, BUT, I am bit concerned he's not coming off his best season. In fact, his ERA rose from 1.97 in a sterling 2017, to 3.08 last year….Look, I'm all about positivity, but if you're playing leagues where wins are a category.
Mike Leake – I refuse to write about Mike Leake. You MUST PAY ME to write about Mike Leake.
Felix Hernandez – The King has been washed like a pair of your girl's skid-marked drawls for a good while now, and I see no hope in sight. It pains me a great deal to write about it, but facts are facts, and this man needs the Old Yeller treatment (Not literally). You've got to be realistic about these things.
Wade LeBlanc – I'm really sitting here, writing about Wade freaking LeBlanc when I could be writing Shakespearean style sonnets to the current love of my life, working on my screenplays, reading, doing yoga, ANYTHING, and it sickens me. It truly does. I despise this team. Leave LeBlanc where you left your manhood after you got married ( Ladies, I hate to exclude you in anything, you know I do).
Marco Gonzales – Gonzo was actually a pleasant surprise last season, as he finished strong. In fact, I recall streaming him for a quite a while during my epic run to winning the Razzball Expert's League last season…..You all remember……epic……. Anyway, Gonzales is actually one of the few Mariner players I'm high on, and could see a breakout happening in his age 26 season. Of course, he could also be trash and I wouldn't be the least bit shocked, but, hey, such is life.
Justice Sheffield – He better be a star….and soon. I'm hoping he's up before the all-star break and killing it, but knowing the Mariners, he'll need Tommy John by the time this article hits the press and I'll be in some back alley, watching nine millimeter smut films, pretending to be Nicolas Cage. I can't deal.
Roenis Elias – The Mariners just weren't the same without him, so they had to get him back on the roster. Now they suck again.
Hunter Strickland – Trusting Hunter Strickland to close out baseball games is a lot like trusting that your partner doesn't fantasize about other people, just to make it through a round of sexual intercourse with you. God, I hate this team.
Thank you for joining me and accepting me back in to your lives. I've got some exciting projects on the way and I will try to update you on here and as well as on my Instagram, which I demand you follow immediately ( I mean, BEG you to follow). As per usual, your comments and questions will be responded to below in a timely matter and as always I appreciate your suggestions on books to read, shows to watch, etc. You know the drill. Have a fabulous week my goodmen.
Follow me on Instagram!