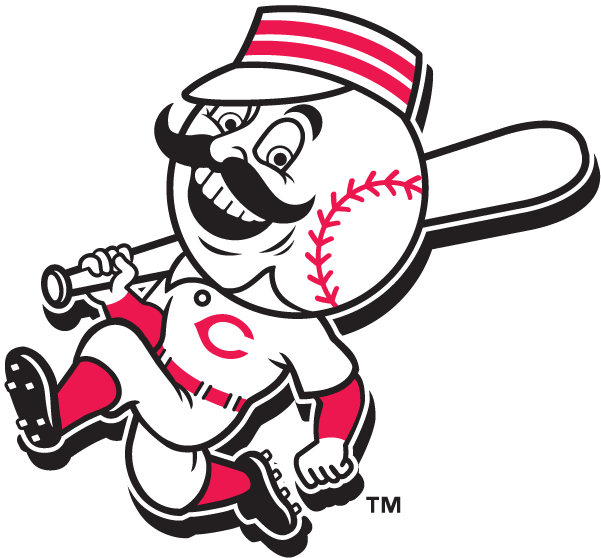 Welcome to the 2016 Razzball Team Previews! You'll find everything you need to know about each team to get yourself ready for the upcoming fantasy baseball season. And I mean everything, folks. We've got line-ups, charts, Slurpees, lube, a guide for beginner electricians, and even a cactus! Well, that's a lie. That's what Jay had last year sitting in front of him. This year? Um…a little less lube? Take that as you will. But hey, we've got teams to preview and questions to ask, so let's hop to it. We a very special guest for this post…Wick Terrell, to provide his take on what the team has in store this season. Now enough rambling, let's see what 2016 holds for the Cincinnati Reds!
2016 Cincinnati Reds Depth Chart & Projections
Starting Lineup
Bench
Starting Rotation
*Recovering from Tommy John surgery 05/08/15
Bullpen
Note: Projections provided by Steamer.
And now we specifically want to get to the specifics. So, let's bring in Wick Terrell from  Red Reporter to give us the low down on Cincinnati in 2016.
2015 ended in disappointment for the Reds. After bringing some promise into the season, injuries played a large role in the demise of the record, but some bad play sure didn't help. While the resurgence of Joey Votto, the rise of Todd Frazier, and the resurrection of Brandon Phillips were certainly welcome additions to the 2015 squad, the regression of Billy Hamilton sapped the greater potential for the lineup. Arguably the fastest player in the Majors, Hamilton is a bit of an enigma in fantasy. In 150 less ABs than the year before, Billy stole 57 bases in 2015, but his AVG dropped from .250 (manageable) to .226 (unownable). Can Hamilton rebound in 2016 to numbers greater than 2014? Or…can he just not hit?
Wick Terrell: Watching Billy both tantalize and disappoint has been one of the larger frustrations around the Reds for the better part of the last two years.  However, I do still think there's potential for a rebound, one large enough that would make him not just a manageable player to have on rosters, but a pertinent one.  For one, his .264 BABIP (just .255 hitting LH) seems like it should rebound even given how softly he hits the ball (it was a more reasonable .304 in his 2014 season), since his speed should augment that number in a spike season at some point.  Also, he was a much more efficient base stealer in 2015 (88%), and that should give him a green light every chance he wants.  A shoulder injury sapped him of the final month of the season, so a healthy year paired with a nominal BABIP rebound and sustained consistency in base stealing could very well see him hit .265/.305/.370 with 65-75 steals.  Great? No, but undeniably valuable.
That would be a monster season in fantasy for Hamilton, especially because an average that high with that many SBs would lead to a sizable increase in runs, too. Knocking him in? The aforementioned Joey Votto. Not gonna lie…I didn't think he had that pop in his bat still, but perhaps a change in perception is needed. He molly-whopped 29 HR in 2015, the most since 2011, effectively jumping his ISO back up from .186 in 2013 to .228. That mark in his ISO last year was closer to the mean of his career. Already one of the best OBP guys in baseball (take note in OBP leagues!) with perhaps the best eye in the game, do you foresee another MVP-level performance from Votto in 2016?
Wick Terrell: On one leg in 2014, Joey Votto posted a .390 OBP. On one healthy leg and one clearly struggling from the lingering effects of meniscus surgery the year before, Joey Votto led the majors in walks, led the NL in OBP at .435, and finished 6th for the NL MVP in 2015. That's what he does when he's hurt. And, obviously, when he's healthy he's far better than that.

In today's game, a full season with an OBP that begins with '4' will absolutely be an MVP candidate, and a full season of Votto will get you that in his sleep. It's doubtful his HR/FB% stays spiked over 21% like it did in 2015, though, and a return back to his career average around 17-18% would likely suppress his ISO a bit too. Couple that with the absence of Todd Frazier, the likely departure of Jay Bruce, and a question mark in Devin Mesoraco (more on that in a sec!), and the likelihood that he sees gobs of hittable pitches in 2016 has diminished, too.  The dingers may fall back to the 20-25 range, but I expect the rate stats to still be rather otherworldly (and the walk numbers to reach Bondsian-level).
You mentioned it, so now let's highlight him: What to make of Devin Mesoraco? Dude has serious pop in his bat, which is so valuable at the Catcher position, but he's yet t put together more than 440 Abs in a season. After bombing 25 HR in 2014, the hip injury kept him to a whopping total of ZERO in 2015. Huge bust for owners that drafted him. All reports say he's fully healthy with no setbacks, but I'm very cautious to approach him this season. Should I stay away, or take advantage of the potential rebound season coming his way?
Wick Terrell: All the current reports say that he feels good and is on-track for the bulk of the catching duties in 2016, yet the Reds are easing him in to Cactus League play so far.  The reports last year also said he wouldn't need surgery (which he eventually did) and that trying him in LF temporarily to get his bat back in the lineup wouldn't further injure him (though it did), so who really knows at this point?

After his 25 dinger season (and freshly off his 4 year, $28 million extension) there was talk of him being a

Salvador Perez

-ish 140 game a season catcher.  That's been scaled back, though I still anticipate him being in for 120 games if his hip proves healthy.  Even if that's the case, much of his breakout 2014 came in a ridiculous April (1.297 OPS), after which he settled in with a solid, yet non-MVP worthy, .837 OPS rest of the year.  If healthy, he's the latter, not the superfreak we saw in April 2014, but the power is real and GABP should augment that.  I'm crossing my fingers with Mes, but I do see a solid season ahead of him.
Another super freak in his rookie campaign was Raisel Iglesias last year. He was one of the under the radar studs in the second-half of 2015, and compiled a nasty 9.82 K/9 and a healthy 1.14 WHIP. The inflated 4.15 ERA? We won't worry about that little guy. In a pool of SP deeper than the one needed to pull off the Harlem Shake, I'm high on Iglesias this year (And yes, I just brought back the Harlem Shake. My bad?) To make up for that momentary lapse in judgement, we'll just focus on someone I do want to bring back: Iglesias. Should we believe his hype in 2016?
Wick Terrell: I'm a believer in Raisel's ceiling being way, way up there.  He K'd 10 or more batters in three straight games in August-September, in the process becoming the first Reds pitcher of any kind to do that in the modern era, as well as the first MLB rookie to do so since Hideo Nomo.  That, a 3.28 xFIP, a 1.14 WHIP, and more arm angles than the best ultimate frisbee player all have me seriously excited about him being a Red for a very long time.

What doesn't have me so excited for him from a fantasy perspective is the shoulder fatigue that both ended his season and has him being held back a bit in spring training, though I do think that's largely precautionary.  He threw just 124.1 innings between MLB and AAA last year, so a jump to making a full slate of 33 starts in the big leagues in 2016 seems firmly out of the realm of possibility, especially when you consider that he was largely a reliever in Cuba, didn't pitch at all in 2013, and threw just 7 Arizona Fall League innings for his entire 2014 output.  They'll have kid gloves on him, and that'll limit his quantity of production, but when he's on the mound he's a must-own player capable of dominant, K-fueled outings.
Sounds sexy, to say the least. He's a boon for the ratios. But he's not the only one on the Reds roster. A few years back I targeted one of them, Robert Stephenson, in many a keeper league. He had incredible peripherals and seemed poised to take a spot in the rotation soon. However, according to the Reds MLB site, Stephenson may be in line for the closer role, despite Steamer giving the job to J.J. Hoover. Oh, then there's the always frustrating Tony Cingrani? Sweet mercy, can you sort out the post-Aroldis Chapman clustereff? Who is the best candidate to close in Cincy this year?
Wick Terrell: If Robert Stephenson ends up the closer in 2016, I'll eat my hat.  All of my hats, not just the Reds ones.  He's a future rotation cog…they're just being very, very patient with him (partly because I think they realize they should've been with Homer Bailey in his development).

As for the closer's role, I think it's Hoover's to lose, if for no other reason than he's the only guy in the bullpen making more than league minimum and the Reds seem to always have that factor in to bullpen hierarchy.  Hoover's K/9 dipped last year, but it's been at closer-level in year's past, and his overall results in 2015 were back in line with the solid production he displayed in 2013.  Should he falter, Cingrani may get a look, but his shoulder issues have meant he's not been very dependable, which is something I think the Reds' brass values almost as much as talent.  Honestly, if Hoover can't get the job done, I think the 'closer' title would fall to

Jumbo Diaz

and his 99 mph fastball.  Of course, I don't imagine the Reds having a ton of save opportunities in 2016 either way!
Haha, unfortunately I probably agree with that. Awesome feedback! I appreciate the insight, and thanks for the conversation about the Cincinnati Reds in 2016! Make sure to catch more of Wick's writings at Red Reporter and keep checking back! More 2016 Team Previews to come!