My name is Tehol Beddict, I'm a sexaholic (Hi Tehol)
I have a disease and they don't know what to call it
Better empty out your leaguesafe funds 'cause I'm coming up quick to strip your cash
Joined your fantasy league just to come and whip your ass
Greetings! Welcome to another, hopefully exciting edition of Disgrace/Delight. I'm your host, Tehol B., and I'll be trying my mightiest to fulfill your fantasies (baseball that is) in mentioning the players I feel have either disgraced themselves, their families, and their organizations or those of whom deserve feet and rings kissed, as well as animal sacrifices done so in their name. I don't have time to dilly dally, for I have to shoot a commercial Thursday morning and Brother Beddict needs his beauty sleep. For optimum enjoyment (yours and mine), I should probably begin these memorable pieces of literature earlier then the day before they need to be submitted. That way, Beddict can truly be 100 percent balls deep, and that's really what we all want, right?!  I didn't choose this lifestyle, the lifestyle chose me. Let this quest beginith.
Players Who Delighted: 
Max Scherzer In finally re-harnessing the power of the Elder Gods, Sherz has left opposing hitters with more chocolate stains in their drawls than Paris Hilton the week after she shot this Carls Jr. Ad. Giving up 5 runs total in last 4 starts? Yes sir, may I have another?  Scherzer has re-established the dominant form he displayed last season, the very same one that he was awarded the Cy-Young. Witness!
Trevor Bauer– It seems many of the fantasy "experts" out there view Bauer as more of Jonathan Brandis (RIP) or Devon Sawa type, whereas I view him more in the mold of a Jared Leto. By that I mean he will probably never reach the fame of a Brad Pitt, Tom Cruise, or Ray Liotta(JK. Just seeing if you were paying attention), but he should still have a very solid career and possibly win an award along the way( That's right, I said it). Bauer just dropped 7 innings of solid work in the Yankees grills and thus far has avoided the meltdowns that destroyed him in past seasons. He's a different man now, a better man. Have faith in this young stallion for I stand before you here and now, proclaiming future greatness for TB (Bauer or Beddict, you ask? BOTH). The Elder Gods promised this while I was hang gliding in Dune Du Pyla, France. To doubt them would be like betting your inheritance on Christian Slater becoming an A-list actor in his 60's; I.E. not a bright move.
Anthony Rendon– Rendon deserves at least one shout on disgrace/delight, for he's put up better power numbers thus far than I believed he would all season! His speed has also blown my mind, as AR has swiped 8 bags this season with only 1 steal in 95 games in 2013. Being the 3rd ranked 2B in fantasy, getting Rendon in the last few round of fantasy drafts was full on robbery. Kudos to you if you swooped.
Jay Bruce– 3 homers and 9 RBI in the last week. He's heating up ya'll!! I wish there was a way to insert emoji's on WordPress so that I could insert a bunch of those flames, here. Just pretend, OK?! Expect big things going forward for Jay tha Bruce AKA Moby Dick, the legendary white whale.
Nelson Cruz– Daddy, make it stop!! With each Cruz homer, my hatred for Mariners management increases. Cruz is the no doubt steal of the draft…..aaaaaand he's not on a single one of my teams. Woe is me. It's kind of like not investing in Apple when it was 5 bucks a share, only it may have just cost you a couple hundred and not a few hudred though, wow. Whyyyyyyyyyyyyyy?
Jeff Samardzija– At long last, it's happened!! Smadge is livin' that NorCal lifestyle and loving it! I was informed that this former Notre Dame legend had to invest in knee pads, for he was spending all his spare time praying to the Elder Gods, asking them what he'd done to deserve such pain, such anguish! The Guru bought stock in a knee pad company, though I believe he needs them for something else…. I've been a Samardzija fan now for multiple seasons, and fully expect his success to continue in the AL, albeit with more wins.
Mike Zunino– If you're desperate for pop in the same way Nicolas Cage is desperate for work to pay off his massive debt due to purchasing multiple castles in Europe, hundreds of vehicles, rare art, and his insane son's medical costs, I have the man for you and Nino is his name-o.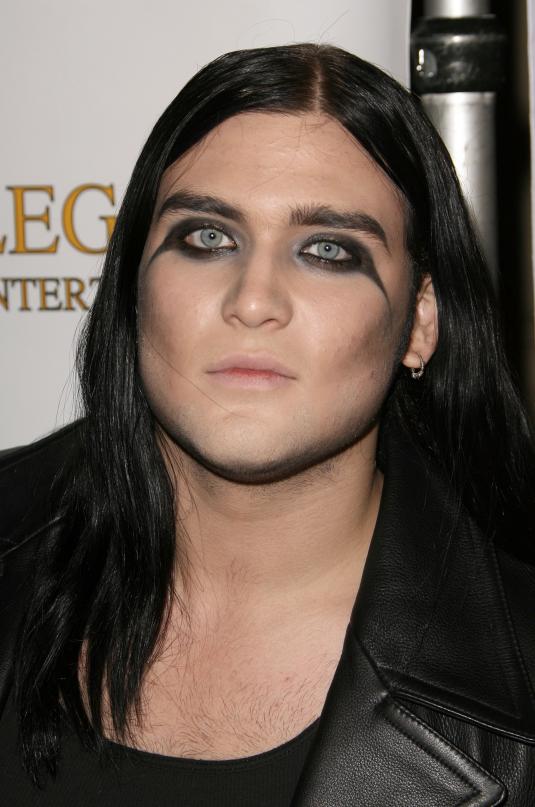 Manny Machado– Macho Man is hotter than fish grease, laying the wood like yours truly on a Saturday night. A .529 average in July is beginning to make up for the despair he caused his owners early in the season……if they stuck with him, that is. And to think, Baltimore almost sent this beautiful creature down to the minor leagues. Now if only Chris Davis could pick it up. Don't doubt the demigod, for he will be in this column next week, and that's a promise.
The Saxon Tales by Bernard Cornwell- Wether you aspire to write for a living (by for a living I mean for free) like your Uncle Beddict, or you just like cool sh*t, reading needs to be implemented into all your lives. If you like great characters, vivid battles, and desire some history lessons while you're at it, the Saxon Tales is the series for you. There have been seven books published thus far with at least one more on the horizon. If you want that realness, Cornwell is your dude. Reading is cool.
The Last Ship- Like my man Shaq Diesel in his prime, this TNT original series goes extra hard in the paint! Michael Bay is involved, so it had to be epic. In all honesty, I was shocked cuz based on the previews, I was expecting full on gutter trash. Not only was I mistaken about it being a good show or not but I had failed to realize my man, McSteamy was the star of the show! Silver Fox alert! Again, I'm not gonna sit here and get into the story line but as many of you know, when Beddict drops his stamp of approval on something, it's official like a referee whistle. Get on this.
Players Who Disgraced Themselves: 
Justin Verlander– How frightening is it for Tigers fans that starting in 2015, Verlander will be collecting $28 million PER YEAR, for five years? How disheartening is it for Detroit fans that J.V. has followed up the worst season of his career with an absolutely disgraceful one? A 4.8 ERA and a 1.48 WHIP, REALLY?!?! Some emjoi frowney faces would go really well,right here. Want some more bad news? His K's per nine are down more than 2-per from last season. This isn't going to end well. However, he does get to punish Kate Upton in the sack. Maybe money really is everything……..
Justin Smoak– Stick a fork in his back and dump him in the bayou. This former top prospect is finished. That's all I have to say about that
Colby Rasmus– Since his return from injury, Rasmus has been entirely worthless. It saddens me to a witness a player,  whom I once possessed so much hope for, fall off like a bad bag of dope. What really annoys me is that the dude hasn't stolen a bag in 2 season. What happened? CB had 20-30 steal potential in my opinion. Oh well, some of us never reach our potential. Not everyone can be a hall of fame baseball player or write for Razzball.
Adrian Gonzalez– After a scorching start to the season, A-Gone is now batting a Teixeira-like .251 on the season. I always believed Adrian would excel once he got out of PETCO park, not go all Mark Ruffalo(mediocre) on us. The days on Gonzo parking 40 seem to be long gone as he's trying to channel James Loney.
Noah- It was only a matter of time before Hollywood began making blockbusters from bible "stories." The epic fantasy of Noah's Ark deserved a second chance after Steve Carrell's disgraceful disaster, Evan Almighty. Unfortunately, Darren Aronofsky, went ultra dark in this version. I had forgotten in the fable of Noah, where huge creatures formed from rock built his ship, so that was kind of cool to see. All and all it was somewhat boring and not as visually stimulating as I would suspect, considering the animals and flooding involved. When's David Vs. Goliath coming out? Now that, could be epic, possibly even a trilogy. [Jay's Note: Actually, the new Moses looks like Gladiator, but with Batman mixed with Stargate. Ridley Scott… never change.]
That was fun, wasn't it? No? Shoot!! There's always next week so I hope you'll give me another shot. As per usual your comments and questions will be responded to with the utmost quickness for there is nothing I care more about, than your happiness. If you're not following me on Twitter, I highly recommend you doing so at @Tehol143. It's been grand. Peace.