Long, long ago, in a realm us mere mortals would know nothing about, there was a secret assemblage of the Elder Gods, for something of vast importance had come to light. An event of this magnitude is the only thing that can force the congregation of the Elders, for you see, the Elders can't help but bicker between themselves about who's power is supreme, whose creations are superior, and who has bagged the hottest chicks. Ammanas, Elder God and ruler of House Shadow, kept receiving visions (not dreams, for the Gods don't sleep) of a child being born that was so powerful, so talented, and so insanely hung, that ascension to Godhood was a virtual certainty. A boy who's abilities were so mammoth, they could not be stopped, they could only hope to be contained. That boy's name would be, Tulo, and Tulo would play a game that would become universally known as… baseball.  Plans for adversity were quickly set in motion for young Tulo, who, with a heart of gold and the grace of a Centaur romping through a tulip field, was well on his way to ascending. You see, the metamorphosis from man to God doesn't just happen in a fortnight, for even the chosen ones must face and overcome a throng of obstacles if they are to fulfill the Elder's prophecies.
The Elders plotted amongst themselves, strategically forcing viciously timed injuries upon Tulo, setting forth the type of trials and tribulations only a man who was truly worthy, would have the ability to overcome. The sometimes selfish Gods thought nothing of Tulo's fantasy baseball owners, for they neither knew nor cared about what they thought at the time was a silly game (they've since come to their senses and bought stock in Razzball). In order for the prophecy to be realized, sacrifices would have to be made. Substantial misery and anguish came to those who selected Tulo in the first round of their fantasy drafts, causing disdain and even pure hatred directed at Tulo the innocent.
Then, it finally happened. Tulo finally passed all his tests and the Elders authorized his ascendance to Godhood. The Great and Powerful Ammanas spoke true and powerfully at the most recent convergence of the Gods, saying:
I herby declare that the young and beautiful Tulo has been been awarded ascendancy. A mere mortal would have crumbled in facing one percent of the hardships we've thrown in his path. No mortal man could ever hope to return or heal from the severe and sometimes sickening injuries we forced upon him. Let it be stated that in the year of our Gods, 2014, Tulo shall play in a minimum of 150 games, lead the Rockies of Colorado, where weed is legal, to a remarkable playoff bid, and a well deserved MVP award. It shall be done, so says I, Ammanas of House Shadow. Before we depart, I'd like to bring up one more subject; Before this season of Baseball, which I now enjoy thoroughly, began, we urged our favorite son, Brother Tehol Beddict, to advise he and his countless followers, to select Bryce Harper in all fantasy draft formats. Young Brother Beddict has passed all tests thus far with flying colors, but I question whether even he, no matter how magnificent, charming, and handsome he is, can overcome this latest… curveball, if you will. Before we reconvene next year, I'd like for each of you to consider ascendancy for Tehol if he somehow crawls out of this hole we led him into. That is all, now begone!!
And there you have it; The Gods have spoken. Need I say more? I'm sure some of you would hope not, but I'm going to anyway. Welcome to another week of Disgrace/Delight, where, I, Tehol Beddict, comment and predict the futures of players who are either living up to/surpassing my expectations or those of whom are putting me on Sui watch. This is where the magic happens, ya'll. This is, Disgrace/Delight!
MLB Players Who Delighted Me With Their Play This Week
Colby Rasmus– Colbs has been laying the boom-stick as of late, as he's now batting .231 with 8 bombs. A .231 average doesn't sound so bad if you recall that Rasmus was batting well below the Mendoza line a mere week and a half ago. His refusal to steal bags dating back to last season is one of this world's greatest unsolved mysteries. That, and what caused the general public to turn on Pauly Shore, when he seemingly had all of America, most of Canada, and even a few Mexicans eating out his hands. Rasmus looked like a future 20/20 guy a few years back but either way, he's still wheezing the juice, buuuuuuuuudy.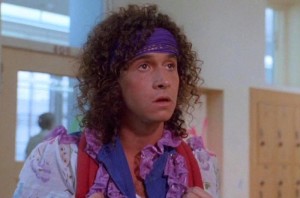 Nolan Arenado– Unfortunately for me, I didn't develop my man crush on Arenado until AFTER all of my fantasy drafts. Talk about a robbery in the mid-to-late rounds. FML! Nado is in the midst of a 26-game hitting streak for a Rockies team that is boasting the best lineup in baseball. Sure, Blackmon and Morneau's production will likely fall off a cliff, but I expect 25 plus homers for Arenado and a minimum .280 batting average. Think Evan Longoria, only 9 rounds later……. Again, FML!
Carlos Gomez– Like the aforementioned God, Tulo, Car-Go Jr., was placed on many, "players to avoid" draft lists. And just like with Tulo, I'd give my left nut to trade my Bryce Harper pick for him. A .287 average, 8 bombs, and 4 steals don't seem like the types of numbers I want to be avoiding.
Jose Abreu– Is Abreu legit, or does the obvious hole in his swing make him akin to a dime piece you pick up at a rave, take home and give the pound game to, and then see her without her makeup on the next morning and you're like, "Whhhhhaaaaaaaaaaat, Oh hell nah!" I've experienced it on hundreds, maybe thousands of occasions; Somehow, it manages to sting just as deeply the 500th time as it did during the first time I was tricked. I'd consider selling high, depending on what you need of course, but at this point, 40 bombs seems like a virtual lock. Enjoy the ride and stay away from raves, and ecstasy for that matter. Does it really put holes in your brain, or is that just some scare tactic they preach in elementary school? If that's the case, I'm pretty sure my brain looks like an empty "Connect Four" grid.
Manny Machado- Just happy to see him back playing again. Kind of like when Christian Slater got that new show, Mind Games that recently aired on ABC….. Wait, what? The show was cancelled after 10 episodes? #Disgrace! Let's hope, for Machado's owner's sake, that Macho Man performs at a more respectable level than Slater.
Eric Hosmer– He hit a home run!!! Hooooray!!! I truly have no respect for this man, but kudos on getting your first bomb of the season. It's May 7th by the way.
Clayton Kershaw– Another soldier is back on the battlefield that is Major League Baseball, and his owners couldn't be happier. After dusting off the Nationals, throwing 7 scoreless innings with 9 ks, Kershaw lit up a Cuban, took a marvelous dump, then hit the strip club and made it rain for hours. What a day. What a MFin day.
The Seattle Mariners- Back above .500 and getting in the A's booty like Zed did Marsellus Wallace in Pulp Fiction. 
The Colorado Rockies- Will having a sub-par pitching staff end up being costly? A virtual certainty. Will Blackmon and Justin Morneau join us back in reality? Most likely. They sure a fun team to watch though, and I for one am enjoying the ride. Rockies fever, catch it!!!!
Non MLB Delights:
The NBA playoffs- That's right, I'm going to continue jackhammering you, as if  you'r Shyla Stylez, until you begin watching this wondrous action. It's also giving me a much need break from a stressful season of fantasy baseball.
Assassins Creed IV: Black Flag- Stunning visuals, great story, and awesome gameplay. Best game I've played on Xbox One thus far. Check it out. I'm always looking for gaming partners (nerd alert), so tweet me your gamer tag if you wanna get down like Bobby Brown (this may come off sexual but that wasn't the intent, I promise).
Kevin Durant's MVP speech- Moving speech.
Razzball's first ever NFL Mock Draft- Who put this shizz together? ME, that's who!! The 1st round of the NFL draft is later today, so yours truly decided to put together the first REAL NFL mock draft in our incredible websites history. Witness.
Razzball Radio- My big homey, the ultra-talented and handsome Nick Capozzi, has created the incredible Razzball Radio, which also includes a live video feed for your personal enjoyment. After witnessing the first couple of vids, one of which I was lucky enough to guest star on (oh, you didn't know it was Beddict week on Razzball?), I have no doubt in my mind Razzball is well on its way to becoming the biggest fantasy conglomerate in the world. Kudos, Nick. Kudos.
MLB Players Who Disgraced Themselves With Their Play Last Week
Mike Moustakas– This is more a lifetime achievement award for old Moose here. If the .153 batting average wasn't pathetic enough, he's now being benched when facing lefties. I suppose that's actually preferable for you if he's, for some reason, still on your roster, you know, since he's somehow even worse against lefties. Seriously, a .153 average, Moose? Do yourself a favor and drop this disgrace in any and all formats. He's not even a has-been, he's a never was.
CC Sabathia– I'm not here to beat a dead horse. I'm here to put the hammer down on an obese cow who desperately needs to be put out to pasture. Thus far this season, Sabathia has been one of the more hittable pitchers I've ever witnessed. He simply has nothing left in the tank. I suppose I believed the same to be true about Nick Nolte, but he's somehow bounced back and received several large roles in major motion pictures. Then again, Nolte looks like he's one Marlboro Red away from death, so there's that.
Sergio Santos– As I'm sure I was to my family, Santos has been nothing but a constant disappointment. He certainly has the ability to be a lights out closer but it seems the control and mental part of the game are severely lacking. You won't be seeing Santos close a game for the rest of the season, and that's a fact.
Zack Wheeler– "But Tehol, Wheeler just tossed a gem Wednesday! How dare you place him in your disgrace column." Yea, sorry, not sorry. The only, and I do mean ONLY reason Wheeler wasn't in last week's column is because I was highlighting my #1 RCL League team, which he surprisingly is not on. He would have fit in perfectly but, oh well. Before the season I said that I believed Wheeler to be just as talented as Gerrit Cole, and now I stand here corrected. The control issues are even worse than I thought possible and his start in Colorado last week was so revolting, that even Papa Grande was appalled. I'm by no means suggesting that you cut Wheeler. I'm just tampering your expectations a tad, that is, if you for some reason still have them.
George Springer– Prospects seem to always disappoint, do they not? We roster these guys for sometimes months in advance of their call up, and 95% of the time, we are let down like I was when I found out Jude Law's ex boo-thang, Sienna Miller (sorta NSFW), no longer was into dudes. Spring-a-ling went 3/4 Tuesday night so it's possible he's about to go on a tear. Can we see Polanco, please!?
Will Venable– Is it not truly mystifying how Venable continues to be inserted into the starting lineup nearly every day? He's hitting below the Mendoza line, has ZERO jacks, and has knocked in a pathetic 4 runs. To top it off, he was caught stealing twice on Tuesday night. The Padres are treating Venable like he's Ken Griffey Jr. or something. How can you continue to bat this bum at or near the top of the order? Inexcusable.
Domonic Brown– I'm done. I'm just done.
Chris Archer– Archer is, and can still be a very good pitcher. He simply isn't, nor will be a dominant one. It seems I was bit overly excited with his performance last season as it was nothing more than a hot streak. You can use him for spot starts, but I'm no longer rostering him. He's more Chris O'Donnell than Matt Damon.
Cleveland not bringing up Trevor Bauer- What's the hold up here, seriously? You own a 14-19 record and have one of the best pitching prospects in baseball ripe and rearing to go at Triple A. Bauer has been nothing short of dominant thus far this season. Now is the time, Cleveland.
Non MLB Disgrace this week:
Roy Hibbert– The 7'2′ Hibbert continued his absolutely disgraceful play in this years playoffs to the tune of 0 points and 0 rebounds in 18 minutes of play. HOW IS THIS EVEN POSSIBLE!?!!?? Not ONE rebound!? We are talking about a max-deal player here, a multiple all-star for the Gods's sake!! Truly Pathetic.
Thank you for joining me for another episode of Disgrace/Delight. As per usual your comments and questions will be responded to below as I truly appreciate your input. Don't forget to check out my NFL mock draft and watch Razzball Radio every single day. If you're doing yourself the disservice of not interacting with me on twitter, please do so now at @TeholBeddict47. Enjoy your weekend and next week we back on that Game of Thrones shizz so get caught up.  Beddict, out.