Greetings! Ahhh, memories, this title brings me back to my childhood where I grew up in Bishop Eddie Lamont's house for boys, raised and praised as his adopted son. It was only later I discovered I was the heir to House Beddict, when I reconnected with my birth parents. Met my father in rehab, actually. Funny story. I learned we both share a weakness for mule-ass'd women and peyote. A tale for another time, my goodmen. A tale for another time…
What I'm really here for, as I pound away on my keyboard in what seems to be the most barbarian rain/lightening/thunderstorm I've ever experienced, is to give praises of the highest order to Philadelphia's most promising young male since Will Smith. Philly management, the parents if you will, just don't understand, and they thought it was a good idea to move him to the bench, where he wouldn't cause any trouble, and the great Howard Kendrick would take his place. We know how Will Smith's story concluded, as he made it big in L.A. after grinding at the Peacock for years, taking down countless honeys, and delivering more one-liners than Stephen Dorff in a Las Vegas nightclub bathroom.
Altherr has seemingly responded much in the same fashion, as he has continuously made rice cakes out of baseballs, mushing three balls out of the ballpark and swiping a couple bags to boot. Trying to find answers for as to why a rebuilding team wouldn't give the starting job to one of their young, exciting players reaches far beyond the reaches of my intellect. They'd rather sign a soon to be 34-year-old, former second baseman, who hit .255 with EIGHT homers last season to help carry them to the a surprise title? I'm seriously confused… and offended… angry even. Altherr's BABIP sits at a mind-humping .417, which obviously will most definitely not continue, BUT I still expect Altherr to have a very productive season, where 15-15 is well within reach. Say one thing for Aaron Altherr, say he's earned my respect. He's also earned my trust but if I said that, then, well then it would be two things.
Here's what else is weighing heavily on my mind… Take Heed!
Javier Baez – Just as I was about to pump and dump the corpse of Javier Baez, the youngbull went 6/8 with two bombs, raising his average by 70 points in a two-day period. I haven't celebrated a period like that since a 400-pound Moroccan I nicknamed "Half-Squat" tried to fool me into thinking she was pregnant. Turns out the joke was on me as Half-Squat was transsexual and didn't possess the necessary reproductive organs needed to become pregnant. Talk about dodging a bullet.
Can you imagine how many jersey-chasers Baez takes back to his abode to practice his other favorite national pastime, taxidermy. That's right, Baez looks like he stuffs more beaver than Davey Crocket's personal stylist.
Aaron Judge – It took me five minutes to begin writing Judge's section I was just imagining how hung this dude probably is. Frightening really… or what if he's one of those huge dudes with an unproportionally small weenus? Wouldn't that be hilarious? Either way, this behemoth is putting broomsticks on bed knobs, ball blasting at a rate I haven't witnessed since I went to Cancun on Spring Break back in 2003. THIRTEEN BOMBS with a .333 average? Double kudos points to you if you drafted him.
Jose Reyes – He's been doing work for me in the 'Perts league, deserved a shoutout, and you know Judge Beddict serves justice. We, of house Beddict, salute you! Awooo Awaaaahooo awahhho. Reyes has now gone 11-for-30 (.367) with three homers, two steals, and 10 RBI over eight games since sitting out April 25.
Miguel Sano – The K-rate is down a solid seven percent from last year, and Sano's BABIP is actually down. Can Sano hit .280 this year? They said Mickey Rourke was finished after countless botched plastic surgeries, but he managed to come back and win an Oscar before going back to his old life, living with 15 or so small dogs in solitude. If Mickey Rourke, a guy who's biggest role in 20 years was playing a bad guy in a Dennis Rodman/Jean-Claude Van Damme flick, could rise like the Phoenix on crack-cocaine, then Miguel Sano can hit .280… if that makes sense.
Ryan Zimmerman – Come baby come, baby baby come come. You gotta give me homers and you gotta me runs. This is unbelievable. I will cherish these memories for the rest of my days.
Ian Desmond – Looks like that hand is all to the good, and my goodman looks like Paul Bunyan, the way he be slanging dat wood… the EP drops in June. Wait for it. Beautiful double-donger last night.
Pete Kozma – Just kidding.
Cam Bedrosian – Can somebody get Mulder and Scully back together? I have a deeply mystifying case I need cracked. Where is Bedrosian? Is he with the deflator in Ralph's basement sniffing glue and jerking off golden retrievers? What is this injury and why hasn't he begun throwing?
Domonic Brown – 6/19 in AAA…as his K-rate has dropped below all levels since 2012. Do I smell a comeback? Or am a catching a whiff of a festering corpse that requires immediate torching, if for no other purpose than to reduce vomiting? Only time will tell.
Chris Owings – Considering I already owned Addison Russell and Xander Bogaerts in the 'PERTS RCL League, I couldn't truly justify keeping this lightning rod around on the squad. I believe my ruler and savior, the stunning Mr. Grey Albright, swooped him up immediately, and rode that pony the cowboy way, all the way to the bank… or the middle of the standings or whatever.
I've spent the past two weeks receiving punishment from the Elder Gods, for letting go a man who has since obtained five dongs and eight steals for his bottom line, and now my bottom line feels like it's pointed up in the air with a weighted Louisville slugger about to blast off and reach the very core of Uranus, or should I say, my anus. Be gentle, wise and forgiving Elders, I beg of you.
 Jose Peraza – Many are flustered, befuddled even, at the fact that Jose Peraza has started the season limper than a wet quinoa noodle. Pour yourself a large glass of a 1939 Merlot, for you must just sit back and listen as I quote the incomparable Fire Marshall Bill, and give you the key to life: "Let me show you something!!!!!" Let's say you drafted Peraza in the 5th round of your fantasy draft, and let's say you told your wife/girlfriend/boyfriend about it and how excited you were. What you didn't know is that your wife/girlfriend/boyfriend played hide the mongoose with young Jose here during a high school mission trip to Venezuela in 11th grade, and after you've told her what you've done, her eyes light up like Northern Lights in mid-July. Lit up like you've never witnessed, as she/he begins to lick her/his  lips and pant like a dog in heat, her body glistening with sweat as it gyrates to the sweet rhythm to the Reggaeton music Jose put her on when he was putting it down. You say: "Sweet Pea, do you have a fever, you're not well." Next thing you know, you have a knife in your shoulder, one of your testicles have been removed, and your bank account is emptied, left with nothing left but your Compaq laptop open, with a receipt for a one way ticket to Cincinnati, billed to your credit card. Safety first.
Peraza had an insane BABIP of .361 in 2016, which obviously wasn't going to be repeated. The steals are there and he never had power so I'm going to say his numbers aren't surprising. You've got to be realistic about these things….
Alex Bregman – No jacks? Six RBI? Has Bregs been studying under the tutelage of Domonic Brown's hitting coach? I've been researching different possible solutions and discovered James Brown popped a Viagra before every performance in the last few years of his life. Some say it brought out greatness, some say it killed him. Maybe it'll work for Bregman. An obvious buy low candidate and if anyone drops him, you must partake in a jumping of the bones. But who's bones are they?
Fernando Rodney – Why would any major league team sign this fake ass Robin Hood to be their closer? Archie Bradley COULD potentially be a superstar at the position and I'm hoping we get to see that. Sadly, The D-backs will more than likely trade for a big name closer in the next month or two, after things really spiral out of control. Speaking of Robin Hood, I'm still disgusted about how putrid that Russell Crowe flick was. Total garbage. I heard Kevin Costner had Crowe's pool filled with pig guts to put some remembrance on the disgrace that was. A tad too far if you ask me.
Aaron Sanchez – My fifth round (accidental) pick is struggling to prove his worth in 2017. In some peculiar way, I still root for the young man, but in most ways, I despise what's he done to me by being born with the same surname as Gary Sanchez, and SOMEHOW being ranked ahead of Gary on ESPN's player ranker. That can't be real life. Pinch my butt, pinch my butt, pinch my butt. Ouch, I guess it wasn't a dream. Was that gerbil real or do I just need a heavy laxative. Hummm babe.
Thank you for reading. A special thank you to my Twitter boy, Kyle, who's come up with the titles for my last posts, killing the game. The boy truly has a gift.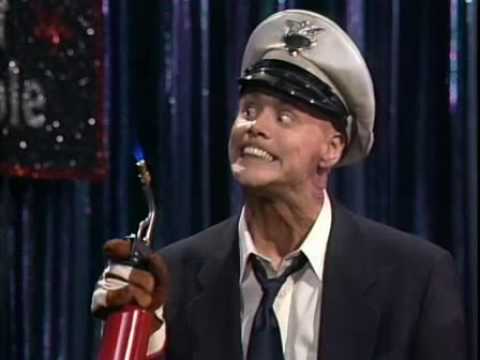 B.S. For the those of you that care, I am taking over the NBA podcast for Razzball, teaming with the Ultimate numbers legend, Viz. Stay on the lookout for that as we will be discussing both fantasy and real life NBA, along with many other subjects.  You should most definitely heed my words and check us out if you're an NBA fan whatsoever.