All hail his Grace, Tehol of House Beddict and House Razzball, first of His Name, King of the Andals and the First Men, Lord of Fantasy Baseball, and Protector of the Realm. 
Thank you, thank you. I am honored to sit here before you now, typing away on this astonishingly torturous throne. Though it's agonizing to ensconce my tantalizingly toned glutes upon this chair forged from the swords of the vanquished, I'd be deceiving you, loyal subjects of Razzball, if I was to inform you that it didn't put the wenches into the kind of frenzy I've only witnessed after a group of aborigines I was adopted by for five memorable years, cut the throats of six dingo's, and dropped their writhing corpses into the Tasman Sea. [Jay's Note: What?]
Ah, where to begin… I was a orphan from my birth, in what would have been the 12th year of the reign of our last great and powerful Targaryen King, dumped in an empty stall in the Scribe's Hearth, where acolytes practiced the art of letters for those who had the need. The course of my entire life was set in stone on that glorious day, when I was discovered by an acolyte who brought me to Archmaester Grey. Grey, who's rod, mask, and immense c*ck collection were silver, looked upon my squalling grace and announced that I might actually prove of use one day. Grey told me I was destined to become the greatest man thong model in our world's history, and then, after traveling the world, flexing my cheeks for money that was beyond my wildest dreams, and sleeping with countless D-list celebrities, I would return to the house of Razzball to put my finest talent to use: Mixing fantasy baseball with quotes from Game Of Thrones, otherwise known as the greatest show in the history of the universe. [Jay's Note: Eh…] Many other websites write multiple posts on this show, but none have the background to answer all your questions. Any fool can watch the TV show and do an episode recap, but only a true legends read the entire series in two weeks, devouring the history of the GOT world like Kardashians do rapper "D". If you haven't read these fascinating stories, or at the very least, watched the show, fear not, for I won't look down upon you like peasants. Though, I will pity you, for the plain and simple truth that you're omitting the greatest story ever told from your lives, and it pains me deeply to see you go down this treacherous and lonely path. Spoiler alerts ahead…
We'll save the rest of my tale for another time and another place, as I'm sure you're chomping at the bit like the great Loras Tyrell, when that blonde beauty with bodacious cakes was laid out on his California king-sized bed, ready to be served that legendary Highgarden "D" that had even the great Renly Baratheon was hooked on like a dope fiend. Say one thing for Beddict, he's legendary teller of tales.
I am Tehol Beddict and THIS IS, Disgrace/Delight: The Game of Thrones Edition. WITNESS!
"He has other gifts, the gift of a great name. Sometimes that's all one needs." – Littlefinger to Lord Royce, about Robin Arryn.
Truly, there a many a great name in the wondrous game that is Major League Baseball. Some emulate the beauty of their names out on that diamond, giving myself the pleasure of gazing upon the most breathtaking views I've witnessed since standing atop Casterly Rock in Spring, yearning to cannonball into the sparkling Sunset Sea. Others fail to live up their phenomenal names, leaving their fantasy owners with stench as putrid as Ramsay Bolton's soul.
Will young Robin harness the power of his forefathers and restore greatness to the name he was given, or will he be Van Damme roundhouse kicked down the moon door like the pathetically annoying little pigeon he truly is?
Players who Delighted
Mookie Betts – Speaking of the moon door, if you're not on your knees each and every night, giving thanks to the Elder Gods for bringing this young man into our lives, than you deserve to be Beyonce booty-bounced down that mug your damn self.  Uh oh, uh oh, uh oh, oh no no. This noble warrior is all about that hog life, and if you don't support his cause, I shall strip you of all land and title, giving you the option of taking the black and living out your days in celibacy upon The Wall. The little homey has already dropped a slam and legs on that tuckus, and I can't help but assume many shall drop down upon us like snowflakes on a nippy day in Winterfell. Yes, the .229 average leaves much to be desired, but if you don't see the raw talent exploding from this Prince in waiting's veins, well then, I'll have to quote my boo-thang, Ygritte, and tell you "You know nothing, Jon Snow. "
Xander Bogaerts – Yikes, the fact that Bogaerts was sent in for an MRI during his torrid stretch of hitting had me all up in my feelings like when Robb Stark and his future baby Momma got carved up like some prime Kobe beef at Benihana. Ughhhh, that Red Wedding still got me feelin' some type of way. So does Xandy's .433 average and youthful smile.
"I don't believe in saviors. I believe men of talent have a part to play in the war to come." – Varys to Tyrion.
Those of you who have been reading my column for a great length of time (or maybe just a week) know that my fondness for Domonic Brown is unmatched. I would compare it Tyrion's love for Shea… an unhealthy obsession. Quite so, but a real love nonetheless. I'd also like to add that the chances of me strangling him to death after he took bribes to lie on me and rub my name through the horse manure covered streets of King's Landing, and catching him butt nekked in in my Mother/Father's bed are exorbitantly low… but not impossible I suppose. Moving on… The Phillies outfield is in absolute shambles. Former legend Grady Sizemore looks about as useless as Grand Maester Pycelle at the plate, batting .111 with no homers or RBIs, and Jeff Francoeur looks as if he's going to get booted from the squad like my bae Daenerys did to Jorah Mormont for snitching and almost getting her killed. Darin Ruf seems to have been given the same treatment as the unsullied, as his lack of testosterone is sickening to the weak-stomached. If only, like the remarkable unsullied, who dispose of the opposition as if it was as easy as using a pooper scooper, Ruf had some great talent, like, oh, I don't know, playing baseball! Ruf is 2-for-14, making Philly fans about as optimistic as GOT fans are about their favorite characters continuing to live on. Domonic Brown is needed ya'll. The time has come for this once gallant warrior to rise again, to show us why he was once the number one prospect in all of baseball, why he was an All-Star. Domonic has his part to play in the fantasy wars ahead. Oh yes, deep in your hearts you know it to be true.
"I do not respect the tradition of human cockfighting." – Daenerys to Hizdahr zo Loraq.
What would you have paid to see Yordano Ventura and Mike Trout go heads (pause) last week, cock-on-cock (double pause)? T'would have been a fight for the ages. Like Vega vs. a white Balrog. Judging from the reaction on Twitter, most of you believed Trout would have brought down the kind of destruction we haven't witnessed since Tyrion masterminded the genius yet brutal wildfire trap at the Battle of the Blackwater, but I wonder if Yordano might not have played the role of Bronn, and tactfully brought the one they call "the fish" to his knees before the world's attentive eyes. I'd have to say that Daenerys is in minority here, as most humans can't take their naughty little eyes off the site of people beating the bejeezus out of one another. WORLDSTAR! Speaking of Ventura, the young man has been balling out of control, going 2-0, with a 2.31 ERA 9 Ks, and most impressively, a 0.94 WHIP. I simply refuse to tolerate the doubters. Ventura was an absolute STEAL as the 40th ranked starting pitcher on ESPN. IS THIS SOME KIND OF SICK JOKE?!?!?! Is this like when Tyrion found out the women he lost his virginty to and married was a paid prostitute, then later found out again, that she actually wasn't' a prostitute (are we that far yet? Or is that only in the book?). Either way, I feel like I'm being put on here. Jered Weaver's ahead of this stallion? The limp wristed Weaver, who can't break 8o MPH? Ahhhhhhkaaaay! Ventura hit 100 MPH more than any pitcher in baseball last season and the new ace for the Royals, otherwise known as the best team in baseball. Yes, the cramps have been vexatious (and rather frightening!), but all is good in the hood and he's ready to squash dome pieces like an adderall'd out Gregor Clegane.
Players who Disgraced
Dellin Betances – Someone explain this man's fall from grace to me? Betances was maybe the most dominating reliever in baseball last season, and all of the world fully expected him to harness the closers role and ride it like Aegon Targaryen rode the monstrous Balerion into countless battles, coming out victorious each and every time. After a horrific spring, most analysts still believe Betances would take back the closer's role from Andrew Miller, but the chances of that now seem slimmer than Theon Greyjoy growing back his codpiece. By the way, it would be extremely faulty of me not to mention the fact that the aforementioned Miller is dropping fire balls out of his powerful hand like Ryu and Ken, so I don't see anything changing in the near future. Let me paint a picture for you… Betances has given up 3 hits and 6 walks thus far in THREE INNINGS!!!!! Technically, 3.1, but still. The fact that D.B. hasn't given up an earned run is even more preposterous than the truth that some of you actually haven't started watching this show yet. Seriously, pirate the shizz, get an HBO GO account password from a friend or family member, orrrrrr, JUST PAY FOR IT!!!! Even if you're current state has you worse off than Tyrion Lannister in the present, you need to find a way. Anyway, right now. Now, back to what I was saying… Betances pitching looks more atrocious than the sight of that leech, Robin Arryn, sucking his mother's teet. Obviously, I'm writing about the foulness of a full grown boy breast feeding, not the actual breasts, for those are actually quite spectacular. WITNESS!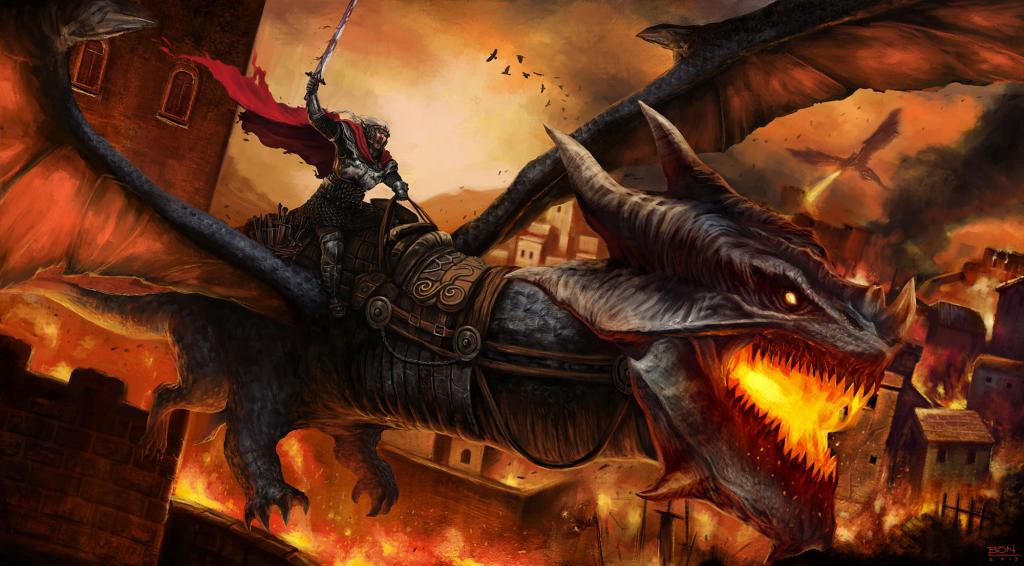 "You'll be queen, for a time, then comes another, younger, more beautiful, to cast you down and take all you hold dear." – Fortune Teller Maggy the Frog, speaking to a young Cersei Lannister.
Mike Olt – Kris Bryant is coming… "Everyone wants to know their future, until they know their future." Well, Mike asked me his future and after I licked the blood from his pinkie, it hurt me to tell him he'll be swatting 30-plus dongs in South Korea until some desperate AL team in need of a part-time DH comes a callin'. Yes, he'll have to throw himself at the feet of MLB general managers, very much like one of Littlefinger's "women of the night'. Again, it pained me oh so deeply to inform him of the tragedies that await him, but it had to be done. The one jack and .133 average isn't helping anything bruh.  You've got to be realistic about these things. Cersei Lannister, AKA MILF of our current century, is at a crossroads in her life… her eldest son and King of the realm was poisoned, her father, the most powerful man in Westeros, just had two arrows put feather deep in his guts while he was dropping a deuce, weakening Cersei's position, and maybe most importantly, it seems she's decided to stop allowing her gold-handed brother to smashing her after that awkward bone-sesh next to their son's rotting corpse. [Jay's Note: I believe it's called… rape?] Where does she go from here? Does Maggie's fortune telling come to fruition or will Cersei rise up like Saleh in The Air Up There, and throw down some vicious funk in her doubter's grills? Stay tuned…
My exceptionally loyal subjects, our time is now at an end. But not for long! There shall be another Game of Thrones column following episode three. Next week, we'll go back to the normal Disgrace/Delight format. As per usual, your questions and comments are much appreciated and will be respond too with the utmost urgency, for the value of your support is unquantifiable. The comment section is also welcome to my enemies, but I warn you… a Beddict always pays his debts.
Want more Beddict? Follow Tehol on Twitter at @Tehol143.