As my first job out of college, I worked at a call center with a guy named Phil Sousa. Customers would regularly ask him if he was related to John Phillip Sousa, the famous composer nicknamed The March King. My co-worker would laugh at the absurdity of the question, but would play it off smooth with the customer, saying something like, "No, it's just a coincidence." Very Office Space. I've got to think that today's lead man Steven Souza Jr. has gotten that thrown his way once or twice. I bet he gets more Sousaphone jokes than John Phillip, but that is almost too obvious. This is a roundabout way of me referring to Souza as The Marsh King (Florida being a swamp, get it?). Anyhow, in today's post, I'm going to look at a selection of outfielders that have caught my attention, including my thoughts on their impact in OBP leagues. 
The Marsh King has gotten off to a molten start, posting a .485 OBP through eight games, good for tenth best in baseball. Which is great to see and is a nice treat for OBP owners, but this isn't a guy who is going to get on base at a high clip. Last year, he posted a paltry .303 OBP. Through his brief career, he's posted a .314. That said, this is a guy who can schmotato with the best of them. He began last year with a bang, too. He hit 9 jacks through May with an OBP around .330. Owned in less than a quarter of ESPN leagues, this is a guy that is absolutely worth a roster spot while he is hitting well – even in OBP formats where he would be expected to drag down your ratios. He will provide a tantalizing blend of power and speed and could make Tampa feel a little less guilty about shipping out their golden egg.
I have been singing the praises of Wil Myers for a while now and his hot start is making me feel pretty good about that call. He was nearly a 30/100 guy last year in the cavernous Petco Park and will almost certainly reach those heights this season. I'm penciling him in for career highs in the power categories, including OBP. His OBP has never been terrific but he isn't a ratio sinkhole like the next guy I'm going to touch on. Myers is someone who was drafted relatively early in most formats due to his blend of power and speed and is really the player that the Marsh King dreams of being. On top of that, Myers could be an OBP league gem this season. I am going to predict an OBP around .350, 20 points above his career average.
I need to take a second to give praise to our new baseball overlord, The Iron Giant, Aaron Judge.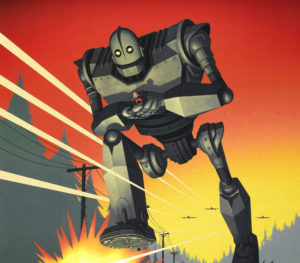 He is a guy that is easy to dream on. Not just because he is easy on the eyes, but because his power comes so easily on his swings. And yet, for as glorious as his home runs are and as much as we here at Razzball would like for him to be the Giancarlo Stanton that we all deserve, there are going to be some warts. This is a guy that is going to Adam Dunn your ratios. Judge's .263 OBP last season was horrendous. The 10 jacks in 84 AB were okay, but that kind of ratio is backbreaking. He should be owned in OBP formats for the upside, but be cautious. If he posted the worst OBP among qualified players, I wouldn't be shocked. The downside is that real. All told, the hope is that he has turned a corner and can get that OBP up to at least a more Marsh King like .310 or so, that won't kill you. And, if the Yankee lineup continues to struggle around him, it's possible that pitchers will give him the occasional free pass which will only boost that number higher.
While it is way too early to make significant roster changes at this point in the season, I would just like to preach patience with Giancarlo Stanton. I really think Stanton will be an OBP demigod as soon as this season – even with 140 or more strikeouts. In 2014, Stanton posted a beautiful .395 OBP. And in the subsequent years, his OBP slipped to .346 and then to .326. For me, this made Stanton an ideal value play in OBP leagues for 2017. Due to his injuries, he averaged only 96 games over the past two years and still averaged 27 home runs. Essentially, he had Trevor Story-like injury shortened seasons. Yes, he looked pretty bad during the World Baseball Classic. Yes, he has gotten off to a slow start. And yes, if you can scoop him up for less than draft day value, you should pounce like King Tommen's cat. In many leagues, Stanton fell to the third and fourth rounds – there's value baked into that already, as I firmly believe that he will be a top-20 OBP league hitter this season, capable of posting an OBP north of .360 with plenty of counting numbers. I picked Stanton to win the NL MVP in the annual Razzball staff picks and I'm not wavering on that stance.
Lastly, I just want to touch on my NL ROY call of Hunter Renfroe. He has gotten off to a decent start so far. And yet, he may not even be the best rookie on the Padres, with the dynamic Manuel Margot looking to create a great outfield in San Diego. I would own both of these players if they are still available. While Margot has gotten off to the hotter start, Renfroe will post the better OBP of the pair this season and could finish with a better season. How about that? Three Padres hitters in one Razzball post without a punchline.