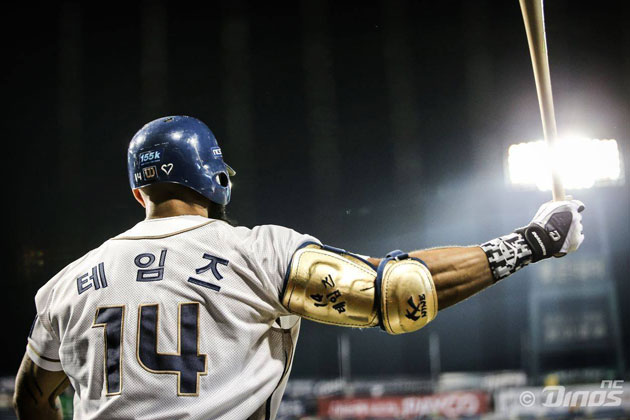 Greetings and welcome back to the Mike Maher Recovery Center for Madison Bumgarner and Starling Marte owners. I apologize for my absence couple weeks, but I had to go out and do some crazy stuff like get married and then head out on a honeymoon without internet or phone reception for a week. Seeing friends and family, getting married, and then taking a cruise through the Caribbean was fun and all, but I missed pretty much the first two weeks of the MLB season. Not only is there no internet on a cruise unless you pay insane amounts for it, but there are hardly any televisions on board except for the one in your room that has about five English-speaking channels that all show Chicago Bulls playoff games from the 90s or the same two episodes of Ladder 49 all week.
Why am I telling you this? Well, for starters, I wanted to talk about the unique perspective that gave me. Since I missed the first two weeks of the season and didn't even really get to see any highlights, I came back and had to make fantasy evaluations based entirely on box scores and the statistics available to me. I spent my first 48 hours back reading box scores, recaps, game logs, and statistics (not literally. I would be very tired and my full-time employer would not be pleased). When I checked my fantasy leagues, I found out that I was in first place in three leagues, second place in another, and absolutely dead last in the Razzball 'Perty 'Perts league (thanks for getting injured while I was gone, Jackie Bradley).
I considered cramming in an article last week as soon as I got back, firing off opinions based solely on Greg Bird batting around .100 or yet another hot start for Travis Shaw, but I decided to give myself a week to compare the numbers I was staring at with every bit of baseball I could consume for a week. That brings us to where we are now…
All Rise for the Honorable Aaron Judge (You Can Sit for Greg Bird)
I was going to write a longer blurb about Aaron Judge, but right before I sat down to write this I saw that [email protected] focused on him in a piece for Razzball yesterday. So, head over there and give that a read. Grey gets the same amount of money either way.
As you no doubt know by now, Judge has been mashing the ball. As it stands right now, he is on pace for 54 home runs and 117 RBI. Will he reach those numbers? No. Is he a beast of a man who is launching long bombs with a ridiculous hard hit percentage right now? Yes. Will I ever stop asking and answering rhetorical questions in these articles? Probably not. While everyone expected some power from Judge just because he was enormous, the unexpected part has been an advanced approach at the plate for the 24-year-old with only a few seasons of professional baseball under his belt.
I always had him pegged for a Richie Sexson comparison, but that could just be the Red Sox Fan in me coming out. While I think there will be some regression overall, the power is most likely here to stay. I can see him possibly turning into a kind of Mark Trumbo hitter, someone who flashes ridiculous power and gets hot but also is prone to cold streaks and slumps. Consistency is going to be the big question mark for Judge going forward.
Two Yankees who most had higher expectations for this year were Gary Sanchez and Greg Bird. Sanchez, obviously, is injured, while Bird has been downright dreadful. I talked up Bird in my last post before the season began, but I also brought up my concerns: that right shoulder injury and the potential for him starting out slow and losing playing time.
He had a great Spring, so the shoulder shouldn't be an issue, and while he has been given a few days off so far, the Yankees are still running him out there every day. He is getting every chance he needs to succeed, but if he doesn't start hitting soon he is going to be spending more and more time on the bench or find himself back in AAA. He is still owned in 78% of CBS leagues, but his ownership is down below 40% in ESPN leagues, so it seems not everyone is being patient with Bird. If you believe in Bird, now is the time to buy low.
The Legend of Eric Thames and The Great Bendini
Not since the Legend of Sam Fuld have seen a star burn so brightly has Eric Thames has in April 2017. Sure, Fuld burned a little too brightly and burned out before our eyes, never to be seen again. Seriously, people are looking for him. His family is worried (Ok, not seriously).
Enter Eric Thames, the below average, part-time major leaguer from 2012 who went to Korea and hit every baseball he saw over the fence (only a slight exaggeration). When it was reported that he was coming back to the MLB for 2017, the question for fantasy was what version of Thames we would get. Did we get the pre-2013 Thames who was a part-timer for the Blue Jays and Mariners? Would we get something closer to the power prospect we saw in 2010 when he hit 30 home runs with an .884 OPS in AA and the Fall League? Something in between? We surely weren't going to get Korean Eric Thames, the Ruthian phenom of the Far East who averaged more than 40 home runs a season and an OPS over 1.15 the last three years. Right? Right?!
Well, through 19 games, Thames already has 10 homers. 10. He is on pace for almost 80. Will he hit 80?  Yes. Ok, no, he won't, but he is already beyond what anyone expected. This production won't last, especially playing in Milwaukee, but you could sure do worse than Thames right now. Did I mention he has 13 walks and is on pace for 100? He has 13 walks and is on pace for 100. No one can get this guy out right now, so enjoy the ride while he is hot.
Even when he cools off, we are probably talking about 30 home runs, 80-90 RBI, and a batting average around something like maybe .280. Maybe he cools off even more, but until we start to see evidence of that I am not tempering my expectations any more than that.
I am, however, willing to sell high on Thames if someone comes around with an offer I can't refuse or a 2-for-1 deal with two players I can start with confidence every day. I just so happen to have Thames in two Razzball leagues, so come see me with those offers, and make it worth my while.
The Great Bendini, AKA Andrew Benintendi, on the other hand, is hitting everything in sight, although not for much power. He has been a topic of conversation in a number of my leagues now, with one LOEG member sarcastically referring to him as "The Great Bendini" because of the way people like me have been praising him. I like the nickname, and I intend to use it as a term of endearment for TGB.
Anyway, back to TGB's numbers. We weren't counting on a ton of power from baseball's top prospect, so the lack of dingers is just fine right now. The important part is he is batting near the top of a solid Boston lineup and is getting on base at a .415 OBP clip, with a .347 batting average right now. Oh, and the other day he went 5-for5.
If he keeps hitting like this, the power will come (he only has one home run so far this year), but even if it doesn't Benintendi is providing great value. He already has 25 hits and has scored 10 runs, and that is with a banged up Red Sox lineup not producing up to their potential hitting behind him. Once the Red Sox get going a bit more, he is going to score even more.
I don't see much regression here, except that the OBP and AVG will come back down to Earth. But other than those numbers normalizing a bit, I think everything else here is legit. He has already lived up to his top prospect pedigree and has been as advertised at the plate, and he is in a good lineup, hitting in a hitter-friendly home ballpark, and playing a majority of his games in the other hitter-friendly ballparks of the American League East.
Honorable Mentions
Don't look now, but everybody's favorite Schmohawk, Daniel Murphy, is doing the dang thing. Ya boy just hit a grand slam to crush the Mets again, and then he followed that up on Tuesday with a 3-for-5, 5 RBI game against the Rockies. As long as Murphy's environment includes playing against the Mets and him

studying up on launch angles

, sign me up every day. Let the haters hate. I'll be here to tell you I told you so. I love me some Murphy Schmohawk.

Wade Miley's ownership is skyrocketing right now due to his hot start in Baltimore. To the people riding this hot streak, I urge you to have a quick hook. This is still the same Wade Miley from the past. Nothing has changed. His current sub-1.00 WHIP, sub-4.00 H/9, 11.4 K/9, and 1.89 ERA pace is not sustainable. He is going to turn back into Wade Miley any start now. His ERA will be comfortably back up above 4.00 before we know it, and he'll go back to not striking people out and letting 1.4+ batters-per-inning on base. Don't fool yourself into thinking a full offseason with Buck Showalter and the Orioles' staff has turned Miley into something else. Miley's recent resurgence is faker than Troy McClure coming back from the gutter.