It's tough to even examine how the streamers went last week. There were so many doubleheaders and craziness across the rotations, no one could have predicted anything. In any case, we actually had a really good week. Corbin Burnes, Framber Valdez and Kwang Hyun Kim all had brilliant starts and none of our guys got blown up. That's really good news with all the unpredictability right now and we're going to look to keep that momentum rolling here.  
If you have any comments or questions, reach me on Twitter @Bartilottajoel 
Two-Start Streamers
This is the first time that I've ever done this but there are no two-start streamers for this week. The simple fact is, no one who is widely available should be used as a two-start streamer. This is easily one of the worst weeks I've ever seen and it's why I have some extra one-start streamers for you guys. If you're feeling crazy, here's a list of some guys you can consider, but, I wouldn't trust any of them. 
Brandon Bielak, HOU (vs TEX, at LAA) 
Spencer Howard, PHI (vs. WSH, at NYM) 
Kwang Hyun Kim, STL (at CIN, at CHC) 
As you can see, these are all super risky and I'd just ride the one-start streamers with not much time left in the fantasy season.  
One-Start Streamers 
Justus Sheffield (vs. TEX)
Sheffield was once one of the top prospects in baseball and he's been showing us why with his recent form. Not only has the southpaw pitched at least six innings in three-straight outings, he's also providing a 1.00 ERA, 1.00 WHIP and 8.0 K/9 rate in that span. Honestly, that just looks nice with all those zero's in there and he did it against solid offenses like the Astros and Rockies.  
The Rangers were the third team in there and their offense is far from solid right now though. In fact, they're currently ranked 30th in runs scored and 29th in OBP. They're even worse against left-handers and one has to believe Sheffield will continue that form in a pitcher-friendly park like Safeco Field against this putrid offense. The Streamonator projects him to provide over $15 worth of value in this start too, if you needed any more incentive.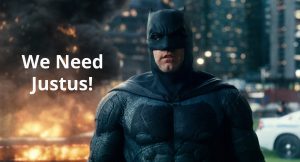 Dylan Cease, CWS (at KC)
Cease has actually been in the consider section of these articles twice now and it's time to get him in the actual recommendations. The right-hander is currently pitching to a 3.13 ERA and has been stellar since the opener. Despite allowing four runs to the Indians in his debut, Cease now owns a 2.15 ERA and 1.19 WHIP over his last five starts. That means our considerations have been correct and it's no surprise when you see that he posted a 2.67 ERA, 1.15 WHIP and 30 percent K rate at the minors between 2015-18. All of these tasty statistics make him a very attractive against an offense like the Royals and we'll go over that more in the next write-up. The Streamonator agrees with our assessment, projecting him to provide $10 worth of value in this start. 
Triston McKenzie, CLE (at KC)
We already foreshadowed that we want to abuse the Kansas City offense, so, let's start there. After ranking 26th in scoring and 27th in OPS last season, the Royals currently sit 25th in scoring and 23rd in OPS this year. While that is consistent, it doesn't mean that it's a good thing. That fantastic matchup is big news for a guy who cruised at the minor league level, with McKenzie totaling a 2.68 ERA, 1.00 WHIP and 27 percent K rate for his career. That has definitely carried over in his first two starts, with TM providing a 2.70 ERA, 0.90 WHIP and 11.7 K/9 rate.  
Tony 
Gonsolin
, LAD (vs. COL)
The Dodgers have been yanking around their rotation year after year and it's kept many of their guys very enticing when talking about streamers. If they weren't so wishy-washy with this rotation in the first place, Gonsolin would be owned in every league. Because nobody knows if he'll be around, he remains widely available though. That's really bizarre when you take a look at his numbers, amassing a 0.00 ERA and 0.55 WHIP through three starts. Anytime those averages are below one, we're obviously talking a dangerous pitcher. What we also love is that he gets to face the Rockies on the road, ranked dead-last in road OPS last season while sitting 28th in road wOBA this year. This is one of the Streamonator's favorite starts this week, projecting him to provide $17.7 worth of value. 
Adrian Houser/Josh Lindblom, MIL (vs. DET)
The Tigers and Pirates are the two offenses that we want to exploit every week, so, let's go with these two Brewers. The reason we love abusing the Motor City Kitties is because we hate that stupid Netflix show. That guy has made a disgrace of Tigers all over the globe and it's clear that Detroit has been letdown by Joe's actions. It's really evident when you see that this team ranks 27th in OBP and dead-last in K rate.  
Those terrible averages make anyone enticing against them, making Houser and Lindblom intriguing options. Since the beginning of last season, Houser's got a 3.87 ERA and 1.27 WHIP. That's by no means spectacular but it's plenty good against an offense like this. Lindblom's 2.50 ERA and 1.00 WHIP at the KBO earned him MVP honors last year and it's really encouraging that he owns a 12.6 K/9 rate over his first six starts in his return to the Majors. Not to mention, these two guys both have a value north of $10 according to the Streamonator. 
Tyler Mahle/Anthony DeSclafani, CIN (at PIT)
If you don't already know, the Pirates offense is an abomination. They'd probably struggle in the Little League World Series with this current lineup, owning a .223 AVG, .277 OBP, .358 SLG, .612 OPS, .128 ISO and .278 wOBA. Those are truly horrific averages and it puts every pitcher in play against them. These aren't just any pitchers though, with Mahle and DeSclafani flashing moments of brilliance throughout their respective careers.  
Let's start with Mahle, who's coming off an 11-strikeout gem against the Cubs in his most recent outing. That's backed by a 3.79 ERA, 1.00 WHIP and 13.3 K/9 rate over his last four appearances, making him one of the best streamers of the week. We love DeSclafani just as much, allowing two runs or fewer in nine of his last 12 starts dating back to last season. Just ride anyone against the Pirates, honestly.