After a disappointing Week 11, we bounced back big time in Week 12. The one that really worried me going in was Erick Fedde, but he provided us with a lovely two-start week. My streamers to consider section was the only part of the article that didn't go well, but you need to take those picks with a grain of salt. Those guys are far riskier than the write-ups, but they're there if you're desperate for some innings in a head-to-head league. With that said, I feel very confident about this week's streamers, so let's get started with the arms!
Pitching Streamers
Mitch White, LAD (vs. COL, vs. CHC)
The Dodgers always fill their rotation with high-priced aces at the beginning of the season and just find diamonds in the rough in the middle of the year when the studs eventually get injured. It works like clockwork, and White is another one of those hidden gems. The right-hander started the year in the bullpen but has slowly seen his pitch count expand as the season has progressed. He's actually thrown at least four innings in five straight appearances, accumulating a 2.78 ERA and 1.15 WHIP in that span.
He's also got a 9.4 K/9 rate since his debut, and it's clear this guy has the stuff to dominate two troubling offenses in favorable home starts. The Rockies are traditionally one of the worst road offenses in baseball and never score in Dodger Stadium. The Cubs offense is nothing to write home about either, sitting 21st in xwOBA and 23rd in K rate. We also love that White will be a -200 favorite in both of these outings and could be in line for two wins if he can just get through five innings in each. You might only get 10-12 innings, but they're going to be quality innings!
Dean Kremer, BAL (vs. TEX, vs. LAA)
It sounds weird to say, but Baltimore's pitching staff looks pretty good. This has been the worst pitching staff for a decade now, but all of that losing has earned them some good arms through the draft. Kremer is undoubtedly one of those, compiling a 1.29 ERA and 1.14 WHIP in what's been a breakout season. The strikeouts have been lacking, but it's clear this guy is dominant at limiting runs, entering this week with 18.2 scoreless innings across his last three starts. That should be easy to duplicate against teams like the Angels and Rangers. Los Angeles ranks 22nd in OBP and dead-last in K rate, while Texas sits 21st in OPS, 22nd in wOBA, and 18th in runs scored. Getting to pitch at home might be the best part of this, though, with Camden Yards sitting 29th in home runs and 28th in total runs surrendered.
Yusei Kikuchi, SEA (at OAK)
I've had mixed results when streaming Kikuchi at different times throughout his career, but this feels like an excellent spot for the lefty. What really encourages us is his recent strikeout surge, providing a 4.50 ERA, 1.40 WHIP, and 11.4 K/9 rate over his last 11 starts. Those averages aren't necessarily pretty, but that K rate is impossible to overlook. The reason we can ignore the sky-high WHIP is that he had to face some of the best offenses in baseball in that stretch.
Pitching in the AL East will boost your ERA and WHIP at times but facing a team like the A's in Oakland is a good way to lower them. Not only is Oakland Coliseum one of the most pitcher-friendly ballparks around, but the Athletics also rank dead-last in OBP, OPS, wOBA, and xwOBA. That should limit that damage which is scary since Yusei can drop double-digit Ks on this atrocious offense. The Streamonator agrees, projecting Kikuchi to provide $12.9 worth of value.
Johnny Cueto, CWS (vs. DET)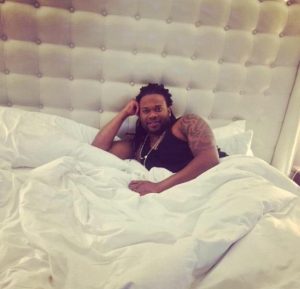 I honestly thought this picture would never be busted out again, but Cueto is back and seducing us once again! The former All-Star has returned to the stud we saw a decade ago, amassing a 3.33 ERA and 1.17 WHIP in what's becoming a renaissance season. That's the stud we saw between 2011 and 2018, totaling a 2.95 ERA and 1.13 WHIP in that incredible stretch. We don't necessarily believe he'll pitch at this level all season, but he's one of the few guys who can get results through tricks rather than skills. All of that makes him one of the safest streamers against Detroit's disastrous offense, with the Motor City Kitties ranked 29th or 30th in runs scored, OBP, OPS, wOBA, and xwOBA. The Streamonator has also been tricked by that proactive smile, projecting Cueto to provide $19.9 worth of value!
Streamers to Consider
Cal Quantrill, CLE (at DET, at KC)
Quantrill has been a quality start machine behind a 3.72 ERA and 1.24 WHIP. He should continue that success against two of the worst offenses in baseball.
Jose Urquidy, HOU (vs. KC)
Urquidy has a career WHIP just above 1.00 and enters this matchup with three straight quality starts.
Aaron Ashby, MIL (vs. PIT)
Ashby has been a monster at the minors and faces a minor league lineup this week.
Alex Cobb, SF (at ARI)
Cobb has one of the best xFIPs in baseball and should see some positive regression come his way against Arizona's awful lineup.
Devin Smeltzer/Chris Archer, MIN (at TEX)
These two have been sneaky for Minny all season and could be nice streamers against Texas.
Hitting Streamers
Jordan Luplow/Christian Walker, ARI (vs. SF, vs. COL) 7 Games
It was tough to find hitting streamers I liked, but these Arizona bats are in the best spot of the week. The reason we love these two is that they both hit from the right side and get to face four lefties in this seven-game week! That's a rare sight, making these guys sensational options behind their splits. Luplow has been absurd against left-handers, tallying a .322 OBP, .625 SLG, and .947 OPS against them this year. That usually earns him the leadoff spot, and he's a great table setter for a guy like Walker.
Christian is the power bat for this offense, leading the team with 19 homers and a SLG just shy of .500 in the cleanup spot. In addition, he has a .281 AVG, .414 OBP, .579 SLG, and .993 OPS with the platoon advantage in his favor this season. That makes these two tough to fade in a seven-game week, and we obviously don't mind that they have four games against a 29th-ranked Rockies pitching staff.
Darick Hall, PHI (vs. WAS, at STL) 6 Games
I've seen some weird spellings in my life but Darick? In any case, this rookie rakes, and Philly clearly has him as a significant part of their offense going forward. He was their cleanup hitter in his MLB debut and has homered thrice in his first three games. That sort of power potential is impossible to find off of the waiver wire, and it's obviously not a fluke with the lineup placement.
His minor league numbers are no joke, generating a .346 OBP, .548 SLG, and .894 OPS at Triple-A this year. The matchups aren't too bad this week either, facing guys like Patrick Corbin, Erick Fedde, Paolo Espino, Andre Pallante, Dakota Hudson, and Adam Wainwright. That also means he faces five righties, which is the icing on the cake since Hall bats from the left side!
Feel free to comment to me here or reach me on Twitter @Bartilottajoel if you have any questions!