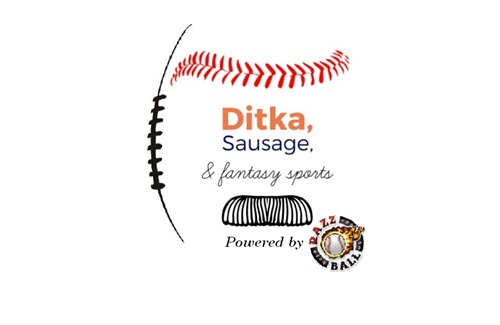 Ditka once hit a HR off Sandy Koufax, took a HR away from Hank Aaron, and was called the best defensive CF of all time by Willie Mays. Ditka could've been the greatest baseball player of all time, but he decided it wouldn't be fair to everyone else be the GOAT in 2 sports. There was no velocity reading on Ditka because the means to measure that level of speed did not exist in the 60s.
With this week's helping of sausage, the Ditka dudes deep dive on Yoan Moncada to see if the former top prospect is worth his current 158 ADP. B_Don and Donkey Teeth also take a look at Brian Dozier and Rougned Odor to evaluate their bounce back potential at different points in their respective careers. After the profiles, the guys discuss some later options at the position that could be steals in your draft. Come and get your sausage here!
Follow B_Don (@DitkaSausagePod) and Donkey Teeth (@DonkeyTeeth87) on Twitter. Please go subscribe, and rate and review the podcast wherever you listen to us!
Podcast (ditka-sausage-fantasy-sports): Play in new window | Download
Subscribe: Apple Podcasts | Android | RSS