Greetings Razzfolk!
DO YOU SMELL THAT?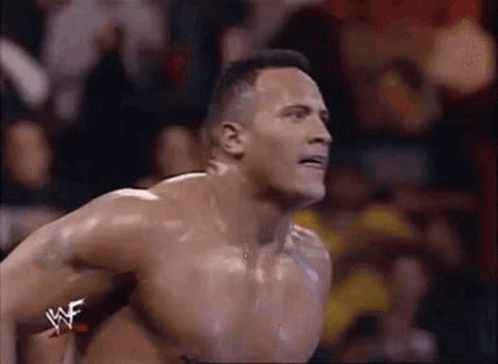 It smells like a lot of season ending injuries. Some of them are pretty serious injuries (Alec Mill's discectomy and Anthony Goses' Tommy John Surgery), but some of them are because there are only about three weeks left in the regular season. Routine injuries like strained hamstrings might keep a player on the IL for 2-3 weeks. So folks, get ready to say "Goodbye!" as curtains close on the 2023 season.
Find out who is taking a bow in this edition of Razzball Ambulance Chasers.
American League Injuries
AL Central
Cleveland Guardians
Anthony Gose (RP): Gose is out for the season after having Tommy John surgery. If you need a replacement, take a gander at Seranthony Dominguez. Dominguez has a 2.45 ERA, 0.81 WHIP with 12.2 Ks in the last 30 days. He has been a little rusty lately, but he is serviceable if you are in need.
Minnesota Twins
Kyle Garlick (OF): Garlick left a game against the Royals with a sprained wrist. Garlick is eligible to return on September 26. Mark Contreras rejoined the Twins from the IL. If you need a replacement for Garlick, Joey Meneses is probably available. He has had one HR and 4 RBI in the last week.
Chris Archer (SP): Archer is out with a strained pectoral on September 26. RHP Bailey Ober rejoined the Twins from the 60-day IL and is most likely available in your league. Check out Andrew Heaney who has a 1.80 ERA and 6 Ks in the last 7 days.
AL East
Tampa Bay Rays
Brandon Lowe (2B): The Tampa Bay Rays lost Brandon Lowe for at least a month because of lower back discomfort (stress reaction). Lowe has been one of the Rays best hitters the past few years. The Rays will utilize Vidal Bruján and Taylor Walls in Lowe's absence.
Francisco Mejia comes through again for the #Rays. He doubles down the line in left this time, and drives in Taylor Walls, who had doubled. It's 4-3 now. #MLB

— Tom Brew (@tombrewsports) September 17, 2022
AL West
Los Angeles Angels
Andrew Velazquez (SS): Velazquez will be out the rest of the season with a torn knee meniscus that required surgery. Michael Stefanic was added in replace Velazquez. Kyle Farmer might be available in your league to replace Velazquez. In the last week, Farmer had 2 HR and a 0.986 OPS.
Farm Dawg for the lead!@kFarm17 pic.twitter.com/osPZxvQ3rV
Oakland Athletics
Sam Moll (RP): Moll is out with a strained shoulder. The A's recalled Jared Koenig who has a 5.72 ERA. Moll is eligible to return around October 1. If you are looking for a replacement, Andres Munoz is only 48% rostered with 2.46 ERA in seven games.
El velocista??? mexicano ?? Andrés Muñoz ?? volvió a hacer un gran trabajo en la Loma y de paso ayudó al triunfo de los #marineros #MexicanPower pic.twitter.com/Tt2QDksqhR

— PlayballMX (@playballmx_tv) September 15, 2022
National League Injuries
NL Central
Chicago Cubs
Alec Mills (SP): Mills is out for the season after having back surgery (discectomy). Mills has been on the IL for several lengthy stings over the past three years. His future with the Cubs is uncertain, but the hope is this back surgery will alleviate his visits to the IL in 2023 and beyond.
Rafael Ortega (OF): Ortega is out for the season with a fractured left ring finger after attempting a sac bunt against a 98 mph Jacob deGrom fastball. Ortega finishes his season with a .241/.331/.358 slashline. The Cubs called up Jared Young who had his first major league hit. If you are looking for an OF outside of the Cubs to replace Ortega, take a look at A.J. Pollock who had 0.838 OPS in the last seven days.
First major league hit for Jared Young! ? pic.twitter.com/XWRTn3N5EN
Nick Madrigal (2B): Madrigal visits the IL for the third time this season with a strained groin. Madrigal is eligible to return around September 20. He is currently one of 12 Cubs on the IL. Madrigal hit .283 with a .349 OBP in 27 games. Patrick Wisdom has been reactived from the IL to take Madrigal's spot on the roster.
Cincinnati Reds
Justin Dunn (SP): Justin Dunn is out with a strained shoulder and may not return until September 27. However, it is possible Dunn's season is over. Dunn has had shoulder issues for the past year. The Reds recalled Raynel Espinal to play in Dunn's place for now. Espinal has been an asset to Albert Pujols as he works to reach 700 HRs.
Albert Pujols vs Raynel Espinal#STLfly

Home Run ?

Exit velo: 106.3 mph
Launch angle: 36 deg
Proj. distance: 427 ft

No doubt about that one ?
That's a dinger in all 30 MLB ballparks

CIN (4) @ STL (4)
? 6th pic.twitter.com/N4sfRLJxi0

— Would it dong? (@would_it_dong) September 17, 2022
NL East
Atlanta Braves
Ehire Adrianza (INF/OF): Adrianza will be on the IL until at least September 24 as he recovers from a strained quad. While there is speculation it is a phantom IL move, the move allows Ozzie Albies to return from the 60-day IL. Congrats to those who kept or picked up Albies!
Ozzie Albies gets a warm welcome back in his first game since June pic.twitter.com/moYjCjLry6

— Talkin' Baseball (@TalkinBaseball_) September 16, 2022
Kirby Yates (RP): Yates is out with elbow inflammation. He is eligible to return around September 28. Rookie Williams Woods was recalled to replace Yates. Yates has played in a total of two innings across two games in the Majors. He allowed two hits and had 2 Ks. His WHIP in the Majors is currently 1.50.
New York Mets
Bryce Montes de Oca (RP): RHP Montes de Oca was called up to replace Trevor May two weeks ago. However, Montes de Oca now joins the IL with a strained hamstring. Luckily, Trevor May is also now reinstated from the IL. Funny how that works right?
Miami Marlins
Tommy Nance (RP): Nance is out with one of those pesky strained groins and eligible to return September 29. The Marlins selected LHP Jake Fishman to replace Nance. The 31-year-old Nance has a 4.54 ERA and 53 strikeouts in 31 games. Fishman has a 2.08 ERA in two games in the Majors.
The first strikeout of Jake Fishman's career!!!@Marlins | #MakeItMiami pic.twitter.com/z40nXr3o6v

— Bally Sports Florida: Marlins (@BallyMarlins) August 31, 2022
Avisail Garcia (OF): García is out until around September 21 with a strained hamstring. This could be season-ending for García. Jordan Groshans, Jerar Encarnacion, and Bryan De La Cruz are all Marlins players to keep an eye on.
Jordan Groshans launched his first career homer and his brother Jaxx took the HR trot with him ? pic.twitter.com/i7vvg5Npit

— MLB (@MLB) September 15, 2022
Philadelphia Phillies
Edmundo Sosa (INF): Sosa is out with a strained hamstring until at least September 26. Sosa had a .389/.421/.944 slashline until his injury. Yairo Muñoz was recalled to replace Sosa.
A blow to Phillies depth: Edmundo Sosa went on the IL with a hamstring strain. Yairo Muñoz is back from AAA. Could see him in the lineup tonight against lefty Max Fried.

— Matt Gelb (@MattGelb) September 16, 2022
NL West
Arizona Diamondbacks
Kyle Nelson (RP): Nelson is out until at least September 28 with elbow inflammation. RHP Drey Jameson was moved onto the roster and nailed his MLB debut. Jameson pitched in 7 innings with 5 strikeouts. Keep your eyes on this one.
Drey Jameson was ELECTRIC in his first start.

7 IP, 2 H, 1 BB, 0 R, 5 K pic.twitter.com/Hl4qIoNl4C

— Bally Sports Arizona (@BALLYSPORTSAZ) September 16, 2022
San Francisco Giants
Tommy La Stella (INF): La Stella was placed on the IL with neck spasms. He is eligible to return around September 21, but there are initial discussions that his season may be over either by injury or release. May I suggest Elvis Andrus in these trying times?
Remember to check your roster for injuries. At this point in the season, if you are not in a dynasty league, dump your injured and find the gems to finish out your season strong. Good luck!
---
How are you hanging in there? Share in the comments or hit me up on Twitter: @keelin_12ft.