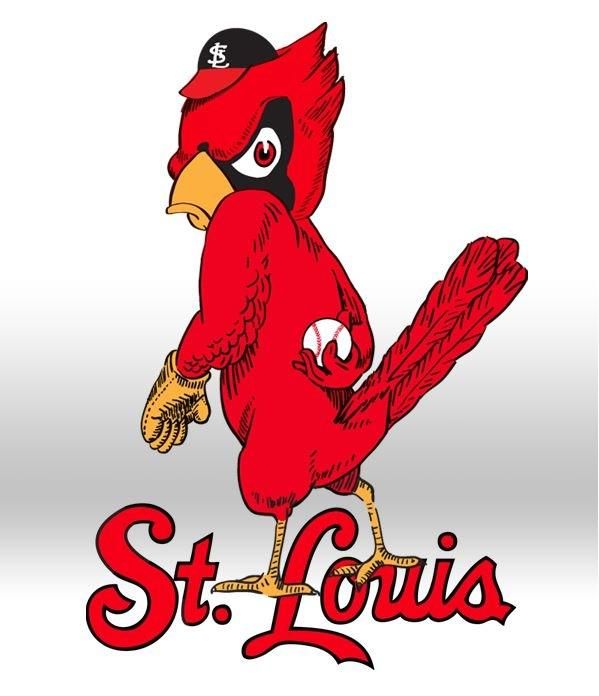 Welcome to Razzball's 2018 team previews! Over the next couple of months, we'll be previewing all of the teams and talking to writers who represent those teams around the web. We want to provide the best and most in-depth fantasy projections to go along with the asking the most useful questions to those who know their teams best. We want to talk about the players in the first half of your draft and also the deep sleepers that make you log into google and start watching Midwest Single-A ball for hours. Just kidding, don't do that, hopefully we don't go that far…
The Cardinals haven't made the playoffs in two seasons and their fans are a bit disgruntled. Somehow, Mike Matheny is still the manager to many fans' dismay but they did make a big play in the off season. While a deal for Giancarlo Stanton fell through, they were able to land the next best thing, Marcell Ozuna. The Cardinals are, by all means, "contenders", and smaller acquisitions such as Bud Norris and Miles Mikolas may help their cause in competing for a playoff spot. If Alex Reyes can return to form, that might help their case as well. I talked to my long time friend Sean Bain of Arch City Sports.
MB: Before we get into individual players, with the offensive improvements, have the cardinals done enough to make them a playoff team?
Sean: I'm glad you asked the question as "playoff team" because it seems like many Cardinals fans are so focused on beating the Cubs. The front office is focused on the long game, and not so much at "catching" the Cubs in one offseason. I do believe they've done enough this offseason to be a playoff team. They need the Cubs to slip up a bit to have a chance to take the division, but let's not forget that Tommy Pham and Paul DeJong started the year at AAA Memphis. A full season of those two players, plus the addition of Marcell Ozuna, makes an offense that already was the 6th highest scoring in the NL last season even better.
MB: Besides staying healthy, what does Adam Wainwright have to do to have a graceful and effective final act of a great career?
Sean: Other than health, the biggest thing that Adam Wainwright has to do is recreate himself/adjust ala Bartolo Colon. I don't think he's fallen off as far as Colon, but if a pitcher can continue to change speeds and locations it can extend their career a few years. Some around the game have suggested Wainwright as a closing option, but I'm not buying that. His value to this team is in the rotation, and if he's pitching out the bullpen then that means he's failed mightily in the rotation.
MB: People tend to underestimate the importance of a solid 4th outfielder, what would you like to see from Harrison Bader to make him that guy?
Sean: I was able to see Bader at AAA Memphis last June and you just could tell that his time was coming soon at the big league level. That 4th OF spot is his to lose, but I think he'll hold onto it to start the year. He's capable of playing every OF position and probably could be starting for a few MLB teams this year. He's got sneaky power, and is a valuable asset for the bench/spot starter. The Cardinals front office is confident in his abilities that it made Randal Grichuk expendable this offseason.
MB: What do you know about the Cardinals plans for Alex Reyes once he is cleared?
Sean: John Mozeliak has stuck by his early May timeline throughout the offseason for when Reyes would be cleared. At the Cardinals Winter Warm Up fan fest, Mozeliak said that the team would decide Reyes role based on need once he was cleared. He also made it clear that they would rather have him pitching at the end of the season than at the beginning, which has caused some speculation that Reyes may start the year out of the bullpen for the Cardinals. I tend to agree with this idea, and believe that will give some extra time for other Cardinals prospects such as Jordan Hicks, Ryan Helsley, and Dakota Hudson to further develop. If Reyes was moved to the rotation at some point later in the season, I could see one of those three prospects replacing him in the bullpen.
MB: If you were Mike Matheny, who would you put in the 4th and 5th spots of the rotation?
Sean: To start the year, I'd go with Luke Weaver and Miles Mikolas. Recently signed Bud Norris has experience as a starter and reliever which provides some flexibility, but I think he will primarily be used as a reliever with the possibility of a spot start. If there is a significant injury to a starter, I expect Alex Reyes and/or Jack Flaherty to get a crack at the rotation. If Mikolas' was a Japanese player that hadn't already played in MLB, the hype surrounding him would've been pretty significant. Mikolas pitched for three seasons in Japan, posting a 31-13 record with a 2.18 ERA in 62 starts. Last season, he was 14-8, and set a career high in IP (188) and strikeouts (187) while walking 23 batters. Shohei Ohtani posted a 42-15 career record with a 2.52 ERA in 82 starts. Ohtani's highest IP in a season was 160.2 with 196 strikeouts. By no means am I suggesting Mikolas is going to be better than Ohtani, but I think it's a good gamble by the Cardinals taking a chance on a 29 year old with a two year deal.
MB: Is Tommy Pham a similar asset this season to what he was last year?
Sean: If Tommy Pham's vision issues really are under control, then I think the sky's the limit for him. I remember first getting a chance to see him at Low A Quad Cities and was amazed with the power in hit bat. That being said, he was all or nothing and I really didn't think he'd make it to the big leagues. It all makes sense now though, he couldn't see the ball due to his eye condition, but when he did connect he drove it with authority. I think 30 HR isn't out of the question for Pham this season, with a chance at being a 30/30 guy. This will be his age 30 season, and those that don't follow him will look at his minor league numbers with doubt. The key for him will be how he handles his vision degeneration, and he credits his improved vision to an eye doctor in St. Louis.
Projected Starting Lineup
Projected Rotation
Projected Bullpen
| Role | Pos | Player | IP | W | SV | K/9 | ERA | WHIP | BB/9 |
| --- | --- | --- | --- | --- | --- | --- | --- | --- | --- |
| Closer | RP | Luke Gregerson | 65 | 3 | 19 | 8.92 | 3.58 | 1.25 | 2.91 |
| Setup | RP | Brett Cecil | 65 | 3 | 15 | 9.16 | 3.52 | 1.24 | 2.88 |
*All Projections are courtesy of Steamer.
Want some arrow with that Bowe? (Pronounced Bo-wee, killing the whole pun here, but whatevs.) Explore his content over on the Football side of Razz! And you can also follow him on Twitter.