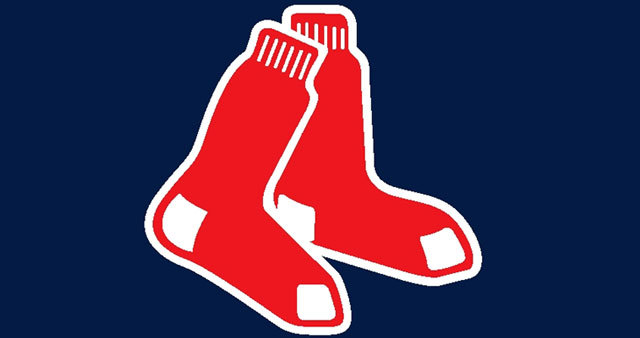 Welcome to the 2016 Razzball Team Previews! You'll find everything you need to know about each team to get yourself ready for the upcoming fantasy baseball season. And I mean everything, folks. We've got line-ups, charts, Slurpees, lube, a guide for beginner electricians, and even a cactus! Well, that's a lie. That's what Jay had last year sitting in front of him. This year? Um…a little less lube? Take that as you will. But hey, we've got teams to preview and questions to ask, so let's hop to it. We a very special guest for this post… Brendan O'Toole, to provide his take on what the team has in store this season. Now enough rambling, let's see what 2016 holds for the Boston Red Sox!
2016 Boston Red Sox Depth Chart & Projections
Starting Lineup
Bench
Starting Rotation
Bullpen
Note: Projections provided by Steamer.
And now we specifically want to get to the specifics. So, let's bring in Brendon O'Toole from Over The Monster to give us the low down on Boston (or is it Bahstin?) in 2016.
While the Boston lineup is filled with top-tier names, like Mookie Betts, David Ortiz, Hanley Ramirez and Xander Bogaerts, one of the most intriguing players coming into 2016, in my opinion, is Jackie Bradley Jr. This will be year three of hearing his name as an elite prospect for the Red Sox, but to this point he's been more erratic than Justin Bieber's public perception. Last season he exploded when called up in August with 17 9 doubles, 3 triples and 5 HR; that's McCutchen-level. He then went back to familiar JBJ to end the year by hitting .216. What in the world can we expect from Bradley the second in 2016 besides his solid glove?
Brendan O'Toole: Jackie Bradley certainly appears to be the least predictable element of the Red Sox lineup, given his dismal offense in 2013-14 and his rather extreme split in 2015. Fantasy owners in particular were likely quite frustrated after his August, which was, as you said, on the level of McCutchen or Trout. That level of sustained production is something I feel comfortable ruling out for next year. Much as I love Jackie, he's not in that tier of hitters (although the occasional hot streak wouldn't surprise me). That said, his minor-league track record is stellar. In 165 AAA games, Bradley slashed .281/.365/.451, which is pretty solid production, especially for someone with Bradley's glove. Also, his 2015 split was a bit odd; his walks remained steady, he kept hitting for extra bases, but his singles disappeared. Basically everything that didn't find a glove in August found two in September.

My bet is that Bradley settles in this year, and puts up a solid if occasionally streaky line somewhere in the neighborhood of .265/.320/.450. Decent doubles totals, probably 10ish HR, not much on the basepaths. And a dude who hits for about league average with the best glove in the business is a pretty valuable player.
Welp, Boston added someone to the rotation far better than league average. Y'all got your ace. Or should I say, 'Yous guys got your ace.' Sorry, my southern vernacular is always present. But you should be thankful for the south after you pulled the Tennessee kid, David Price, up north for a cool 7/$217M. He'll be Cy Young-worthy after proving he can dominate the AL East, but in order for the Bo Sox to compete they'll need someone else to provide consistent dominance. Clay Buchholz has shown flashes, Eduardo Rodriguez has potential, Rick Porcello is…well, I'll be kind and just stop. Which non-Price SP finishes with the best season in 2016?
Brendan O'Toole: We did indeed get our ace, which is a reassurance throughout New England not least for the death of that particular narrative. As for who slots in as the second-best starter, there are three strong possibilities. They are, from least- to most-likely to serve as co-ace:
Clay Buchholz: He's only least likely because of health. If he were guaranteed to stay healthy for at least 180 innings, he'd not only be the co-ace by a comfortable margin, he'd give Price a run for his money. Buch has a dancing fastball, a wicked curve, and arguably the best change in the league. He's just been completely unable to stay healthy for an entire year. The Red Sox with a full year of healthy Buchholz are AL favorites. With half a year, they'll be hunting around in July for reinforcements.
Eduardo Rodriguez: The youngest member of the projected rotation, Rodriguez pitched very well last year. Except when he didn't, when he was clobbered badly enough that coaches and media members alike wondered if he was tipping his pitches. He mostly left those disaster starts behind down the stretch, so he seems likely to put together a more complete season in 2016. But he is only entering his second year in the bigs, and the inconsistency he showed is enough to be at least a bit wary.
Rick Porcello: Porcello's my bet for Boston's secondary anchor this year, because 2015 was the tale of three Porcellos. April Porcello, who somehow forgot how to throw a sinker; May-July Porcello, who was hurt; and August-September Porcello, who had a functional shoulder and functional sinker, and put up 50 innings with a solid ERA and high K-rate. Combine that with the Sox defense, which is likely to be quite good, and you've got a pitcher who can easily take the mantle of No. 2 Starter.
If the rotation is in need of some quality depth, the bullpen is quite the opposite. Both added a dominant go-to guy in Price and Craig Kimbrel, but the other arms for the end of the game can more than hold their own. If Boston gets to the 7th with a lead it'll be hard to beat them with the trio of Uehara, Smith and Kimbrel. That spells a lot of saves. What's the over/under for Kimbrel saves this year?
Brendan O'Toole: Saves, as ever, are a function of opportunities, so how many Kimbrel finishes with depends on how the Sox do. That said, he had 39 with San Diego last year, and the Padres' final record was four games worse than Boston's. Boston projects much better this year, so they'll certainly have more leads late than the Padres, but then it's also likely that they'll have more non-save leads. Between that and Boston's ability to let Koji or Smith take the occasional save, I'd say 40 seems right for the over/under.
A few more over/unders for you…The enigma that is David Ortiz finally sings his swan song in 2016. While I'm sure it's going to be the Jeter exit v. 2.0 (am I allowed to reference him in a Boston post? Ok…Mariano 2.0? Crap! Um, Kobe?), Papi's not quitting because he can't produce anymore. He posted his second-highest ISO (.280) since 2007 last season. In what's been one of the most consistent power careers of all-time, Ortiz can make some history in his 40 year old season as only one player has ever topped 30 HR aged 40+ (Darrell Evans, 34 HR, 1987). What are the chances he make sit four straight 30+ HR seasons? And what are the chances he breaks the record with 35 HR?
Brendan O'Toole: I'll never believe that David Ortiz is actually retiring until the day his name's no longer on the lineup card, but I do know that it's happening. I also know that betting against his bat is a fool's errand. If he's healthy, he'll hit. He dealt with some heel and lower leg issues last year, and still hit 37 homers. I have little doubt that Boston will do their best to protect his health, the last thing they want is for his farewell tour to end on the DL. As for the record for a 40-year-old… He's David Ortiz. He is magic personified. Of course he'll get it. Preferably as a game-winner on September 29th, his final trip to Yankee Stadium.
Spoken like a true Boston fan. Now, I've been waiting for this one. One of my favorite players in fantasy baseball for years was Hanley Ramirez. Yes, key word in that statement: 'was'. Outside of his outler 2013 season in LA, albeit one with only 86 games played, Hanley has yet to produce even close to his previous stats and, as a result, match his name value. Focusing solely on 1B this season, and not attempting to roam the OF, can Hanley finally rebound to an elite level? Will he fall over or under the Streamer projections (.284/61/18/67/7)?
Brendan O'Toole: Hanley is… OK, here's the deal with Hanley. He hit 10 home runs in April, then he wrecked his shoulder colliding with the left-field wall. The rest of the season he played through at least some level of pain/structural damage, the extent of which he rather clearly hid from the team. Add in his just woeful defense, and that added up to a serious drag on the Sox' chances. This year, he's theoretically healthy, and first should be much less taxing on him physically and mentally, along with less damaging to the team's defense. So, assuming health and effort (and the Sox not getting fed up and trading him in June), I'd say that the Steamer projection looks pretty close. He'll probably beat that RBI total, and it wouldn't shock me to see him beat the HRs as well. And maybe, just maybe, he goes completely bonkers and crushes 40. I'd put his 2016 as 65% chance of the Steamer line plus some extra HR/RBI, 25% chance of collapse/trade, and 10% chance of a "damn, it's easy to hit at Fenway" .300/.400/.600 year.
Make sure to read more about the Red Sox at Over The Monster, and thanks to Brendan for the insight! More 2016 Team Previews to come!