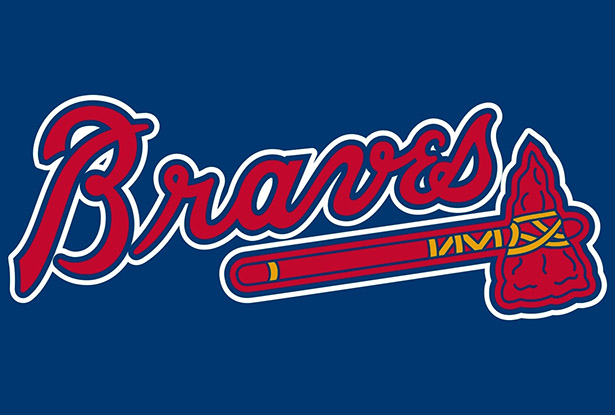 Welcome to the 2016 Razzball Team Previews! You'll find everything you need to know about each team to get yourself ready for the upcoming fantasy baseball season. And I mean everything, folks. We've got line-ups, charts, Slurpees, lube, a guide for beginner electricians, and even a cactus! Well, that's a lie. That's what Jay had last year sitting in front of him. This year? Um…a little less lube? Take that as you will. But hey, we've got teams to preview and questions to ask, so let's hop to it. We a very special guest for this post…Brad Rowland, to provide his take on what the team has in store this season. Now enough rambling, let's see what 2016 holds for the Atlanta Braves!
Note: Want to take on M@ in the Razzball Commenter Leagues? Join here!
2016 Atlanta Braves Depth Chart & Projections
Starting Lineup
Bench
Starting Rotation
Bullpen
Note: Projections provided by Steamer.
And now we specifically want to get to the specifics. So, let's bring in Brad Rowland from Talking Chop to give us the low down on Atlanta in 2016.
Here's to 2017! I mean, by following Atlanta's recent moves there's not much reason to even pay attention until the new staidum opens up two years from now, right? Sure, the front office says otherwise, but both the lineup and the rotation have huge holes and are in desperate need of seasoning. So, since we can't just skip forward a year, enough looking forward. The 2016 lineup features some grizzled veterans mixed in with a few fresh faces. While the bottom of the lineup brings some easy outs, there's potential up at the top to do some damage. Freddie Freeman is the only hitter receiving significant fantasy attention entering the 2016 season, and with good reason. Averaging a .384 OBP and .478 SLG since 2013, Freeman's truly an elite 1B, but he can't be the only bat of value. Which hitter ends up bringing the second-most value in 2016?
Brad Rowland: From a fantasy perspective, it is something of a wasteland after Freeman as you mentioned. However, both Nick Markakis and Hector Olivera could be interesting. Markakis is the (much) safer player after a season in which he scored 73 runs and hit .296 in 612 at-bats, but unless he returns to at least double-digits in home runs, best of luck. The guy with real potential is Olivera, simply because he can bring power to the table. There is a lot we don't know about the Cuban slugger, and he has exactly 79 Major League at-bats to evaluate, but scouting reports likened him to a player that could hit 20-30 home runs if given full-time at-bats and he is certainly in line to receive the opportunity.
I'm sure the Braves would love an Olivera emergence, especially after the trade they made to bring him over last year. The team made more trades in the past 12 months than a trigger-happy 13 year old trying to stack his Madden team. The constant rumors bring excitement for a Braves fanbase that might not have a lot of W's to look forward to. And, as one of those fans, we need something to get excited for after seeing fan favorites Jason Heyward, Andrelton Simmons and Craig Kimbrel shipped off in a calendar year primarily to reload the farm system. However, it wasn't just prospects coming back to Atlanta as some proven talent joined the squad: Ender Inciarte and Erick Aybar, in particular. Primed to take the 1-2 spots in the lineup, what's the ceiling stat-line for these two in 2016?
Brad Rowland: Inciarte is super interesting in that he is so good defensively that he's going to get 600 at-bats unless he gets injured. During the 2015 season, he hit better than .300 with 21 stolen bases, and there is real value in that when you factor in that he should score 70+ runs at the top of the lineup. The fear there would be if Atlanta limits his ability to run, and the Braves haven't been a team that facilitates high numbers in stolen bases. As for Aybar, he is considerably less appealing, but with his status at the barren position of shortstop, that helps. Aybar isn't going to hit for any power, but he could luck his way into a .280-.290 batting average with double-digit steals and 80 runs.
Now, sure, Erick Aybar holds the reins of SS to start 2016, but everyone knows the future captain of the infield resides down on the farm: either recently-acquired #1 overall pick Dansby Swanson or the 19 year old phenom Ozhaino Albies. Both will find their way to Atlanta soon to comprise the Braves middle infield, and Talking Chop excellently laid out the case for whom should actually take over SS, but which of these two top prospects would you target first in fantasy? Who holds the higher fantasy potential, even if we don't see it until 2017 or beyond?
Brad Rowland: Both players are incredibly interesting long-term, but I'll say that Swanson is the one to target. He probably won't be an insanely productive MLB player in any single category, but his balance is intriguing at the shortstop position. Swanson is much more likely to hit for power (think in the 20-home run range), and even with considerably less pure speed, he could be a decent stolen base contributor as well. Albies profiles as a two-category guy (batting average and stolen bases) and it should be noted that he is just 19 years old and pretty far away at this juncture. Swanson is much safer and arguably has more overall upside as well.
While we wait on them, let's shift to pitching. The consistent thread of every Braves trade has been the continual stockpiling of arms for the farm. Atlanta's front-office must be giddy at how much talent is maturing through the minors over the next two years, but some of them are ready to contribute this season. Julio Teheran will anchor the rotation, and hopefully improve upon a lackluster 2015, but we saw Matt Wisler, Mike Foltynewich, Williams Perez and Manny Banuelos get a shot last season with mixed results. Can any of them make fantasy impact in 2016? Is there another SP for the Braves that should be targetted this season (and sweet mercy, don't say Bud Norris)?
Brad Rowland: Outside of Teheran, it would be tough to recommend any of Atlanta's starters for fantasy purposes, especially in a mixed league. The aforementioned Norris would, at the very least, bring some strikeouts to the table that could be helpful, but if we are excluding him here, Matt Wisler is probably the best target. He struggled with command at times during his debut season, but there were flashes of brilliance, and he has an interesting arsenal that could lead to a low ERA sometime in the near future. If you don't like Wisler, old pal Manny Banuelos could be a lottery ticket that pays off, but again, don't invest heavily in any of the non-Teheran options, especially because there is a lot of uncertainty in what the rotation will even look like.
The rotation is sad, but it's time for a real pity party. You ready? As die-hard, everything Atlanta sports fans, is there anything worse? Seriously, we've basically had only one championship to celebrate in over 30 years. Add in our college allegicanes  (you Mississippi State, me UGA) and the outlook gets real bleak. Being an Atlanta sports fan that's a UGA grad is like living in the perpetual friend zone of dating: we're always this close, but can never close the deal (And Cleveland, shut your face…you have LeBron.). Has the previous heartbreak dampened your excitement of the Braves rebuild? Or will this strategy actually work and the Braves contend for a title within the next 3-5 years?
Brad Rowland: The Atlanta sports scene is… something. I certainly wouldn't fault any long-time Atlanta fan for having their guard up about any of the professional squads, but this rebuild is something that I am completely on board with for the long-term. The Braves were a highly competitive team at the start of the rebuild, but the previous regime decimated the farm system to the point where the future was pretty bleak, and now, Atlanta holds arguably the best minor league depth in the entire league. Casual fans don't care about anything except for the on-field product and, for them, this will be a brutal season. Still, the Braves have done the "right thing" in my mind, and there is room for excitement about the future with this crop of young and talented players. Contending for a title is always the focus and without the benefit of knowing the budget given to the front office by the ownership conglomerate, it is tough to forecast a real chance within three years. The five-year number seems reasonable, though, and it will be nice when the team is at least thinking about competing again.
Awesome! I appreciate the insight, and thanks for the conversation about the Atlanta Braves in 2016! Make sure to catch more of Brad's writings at Talking Chop and keep checking back! More 2016 Team Previews to come!