Long ago, when I was but a young boy, I would decipher Matthew Berry articles on ESPN, strategizing for my fantasy baseball draft with all my closest associates, writhing in anticipation. Soaked like I was just urinated on by a large pack of giraffes, waking up from dreams soaked in sweat, I wasn't sure if this was all real or not. Did I really help cover up the murder of a stripper last night? Did I sleep with Anna-Nicole Smith? Isn't she dead? I just adored fantasy baseball! Anyway, this went on for a few years until a grand man by the name of Josephine Morris told me of a certain gentleman, a mustached little man who curiously resembled Don Mattingly. Josephine told me:
"You, Tehol, my closest and must trusted friend, have mastered fantasy baseball. That is, mastered it against peasants like our peanut-brained friends… but if you want to go to another level of metaphysical wizardry, well, then you must go to a a little place where the beer flows like wine and the seagulls flock like the salmon of Capistrano… a little place called… Razzball.com…"
The rest is history. But now you know there was a man named Grey Albright and he saved me… in every way a person can be saved.
And here we are. Anyway, this "expert" RCL draft was extremely emotional for me and for various reasons, and reminded me of the story of the Titanic. No, not the real story, but the one with a young Leo, a busty Kate Winslet and a pre-bald Billy Zane (or was it a toupee?). The tale lives on below for those who take interest. Take heed!
This magical memoir will include quotes from the highest grossing film in world history! So sorry, I must apologize to the director of Avatar at once… wait… what's this? THE SAME GOD OF MAN CREATED BOTH OF THESE MASTERPIECES?!?!?! . Let's take a moment to recognize that filmmaker James Cameron dropped both of these nuclear bombs and lest we forget Terminator, T2, True FREAKING LIES, Aliens. and a god damn Rambo flick to top it all off like succulent cherry dipped in hen-dog and rolled in yola. I'll never forget when he took me aside during a business meeting at California Pizza Kitchen and told me: " You have a gift Tehol, you do. You see people." Clint Eastwood took a mouth-watering bite of his chicken ranch avocado pizza, looked me directly in the eye all squinty like, I'm talking straight out of one his western flicks, and said, " Why couldn't you have seen this chewed piece of gum some d*ck-wod rudely left on my seat?" Of course I looked down to see if there was some way I could help out Mr. Eastwood, and only after a double-take did I realize the gum was actually a portion of Clint's massive and supremely wrinkled left testicle. Man, I used to love that trick! Kudos, Clint, kudos. Anyway, below is a recap of my Expert RCL league draft…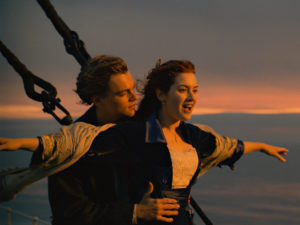 Jack: "This is Crazy"
Rose : "I know. It doesn't make any sense. That's why I trust it." 
My obsession has grown like a wart on a Brian Austin-Green's scrotum, festering in the depths of my dark and twisted soul. The stench of my pheromones has attracted every female carnivorous species within a 50-mile radius who have come to witness the seed of Beddict released into the mote that surrounds Castle Beddict as an aftershock of acquiring the great Gary Sanchez. Some say the alligators that live in Mote Beddict live solely on the stuff, and that over time, they have become invincible… FINALLY!!! It's time! Yes, Gary Sanchez is all mine at pick 50! Finally, the animals get what they came to see! Welcome to the show baby, YEAAAAAAAH!!! Aaaahkay, who's the lucky gator… wait… what's that you say?…No…I couldn't have…NOOOOOOOOOOO, I just took Aaron Sanchez at FIFTY OVERALL, in a league I'm going against the people whom I feel are the best in the world? I have literally never been that guy, and if this has happened to you, then my goodman, I feel for you. Anyway, Sensei Grey typed that Gary Sanchez would be there for my next pick and to make lemonade from these yucky sour lemons… HE WAS RIGHT! Sanchez is now on Team Beddict going at pick 71, and I'll celebrate with a Mike's Hard Lemonade… Do they still make that? I prefer Zima (which they're actually re-making, yes.) "Don't call it a comeback, I've been here for years" Beddict only quotes the greats, thanks, LL Cool J.
I still cannot get over the fact that I drafted Aaron Sanchez on ACCIDENT attempting to reach on Gary Sanchez at pick 50 as I continue to pursue a rhino-dump like unloading of Aaron for the worst closers in the sport and can't even get a response. MERCY!!! Gods above, I haven't been cut like that since I jousted with Richard Gere on the set of First Knight as he caught me unawares as I was taken aback by the buoyancy of Julia Ormond's glistening bosom. Gods, take me back.
Javier Baez – For the most part I eat, sleep, and drink Grey's rankings, but every now and again, I'll go against the grain. Sort of like when Old Yeller went against his master and had to be put down… Only I'm still alive, popping Quaaludes with Shia LaBeouf in Rome before feeding the homeless and then ending up in jail with a bane-like mask on, thus eating a McDonalds breakfast sandwich with the cops. Either way, being that I love men that can play multiple infield positions, who've been blessed with elite hitting characteristics who happen to be hitting in the best lineup in baseball, I feel pretty moist snagging Baez at pick 146. Most of the projections I've seen on Baez have him hitting between 16-20. Mark me down for 25 plus with 30 plus potential with every day playing time.
Jack : "I'm the King of the World!!!!!!!!!"
At number two overall, I thought long and hard about Mannie Machado, who with SS eligibility, would have been my next choice after Mookie Betts, who is the man I ended up drafting.  I remember that feeling my opponent must have had last season, near the end of the year when Mook was bending me over, Gandolph-staffing me up the bing-bang, and I'm guessing his emotions got the better of him and he sang out like Jack in this classic scene. Shout out Fabrizio.
To get Grey's 16th ranked player, George Springer at pick 23 in round two, to give me a set of savages about to go 30/30 apiece, got me feeling like…
Jack : "I figure life's a gift and I don't intend on wasting it."
Is it possible that Aaron Sanchez and I were brought together by the fate of the Elders? A miraculous gift from above, bestowed upon me to achieve glories, the type of glories that can only be read about in Hieroglyphs inside tombs in which no human eyes have seen. Yes, that would mean the type of glories I'm speaking of  have yet to be achieved, and in a world where anything seems achievable, that's saying something.
So what of his 2016 numbers SCREAM regression, Beddict is due for a lucky break. Let's not waste this life, Aaron.
Jack: "You jump, I jump remember?"
Grabbing Taijuan Walker at 191 didn't exactly take a boatload of testicular fortitude, as he was Grey's 30th ranked SP and 126th best player overall, but remember I'm been drafting this guy for multiple seasons now, dealing with more ups and downs than Rosie O'Donnell when she was going through menopause. I always expect AL pitchers to go to the NL and put up better numbers, and I expect much of the same here. Still has elite upside and that's worth a pick in round 16. 200 Ks is possible. 
Jack: "Where to, Miss?"
Rose : "To the Stars." 
The next three young men I'd like to mention all have star abilities. The question is whether that star will burn bright and guide directly towards a title, or will it drop like a ball of Dragon dung, lodging my team into worthless proverbial hole in the ground.
Addison Russell just turned 23 and gave us 21 and 95 last season all while dropping his k-rate by about six percent and helping his team win a World Series. To give you some perspective (Is that what this is?)I took Xander Bogaerts in round three and Russell in round EIGHT at pick 95 which is exactly where Grey had him ranked. Something deep inside of me is telling me Russell will end up having a superior 2017 to Bogaerts, and no, it's not the gerbil.
In an abbreviated season due to injury, Cam Bedrosian struck out 11.38 batters per nine innings and frequently turned the inside of my boxer briefs into cream of wheat during his 40 innings pitched in which he finished with a 1.12 ERA. These numbers are obviously impossible to maintain but expect young Bedrosian to hold the closer role all season.
Sorry Huston but, closers lose they job everyday b, you'll be aight. You tough, right? Cam'Ron voice.
Jack: "Promise me you will survive….that you will never give up….no matter what happens…..no matter how hopeless…promise me." 
Yasiel Puig has stung me more times than the clap, yet he stuck in my head like some high school crush I just can't let go. Slips my thong on, throws on the Cranberries and has a glass of Chardonnay. I'm back! Puig has always had superstar talent so landing anyone of that caliber in round 20 is a win in my book… The as not yet titled book that is in the works (negotiating with Jay on price). Reserve it at your local Borders Books.
Corey Dickerson, I know there's a great player inside of you somewhere. An all-star caliber player….Ever since way back when Rudy wrote all about you, I've been like a female Rhinoceros in heat, waiting for long duk dong to erupt for 35 yard jobs……but you've got to be realistic about these things.
Thank you for joining me on this exquisite journey we call life. Have an outstanding week. Below is my current roster, so please feel free to tell me what you think. Beddict's Current roster: Here. C Link to RCL Pert League Here.