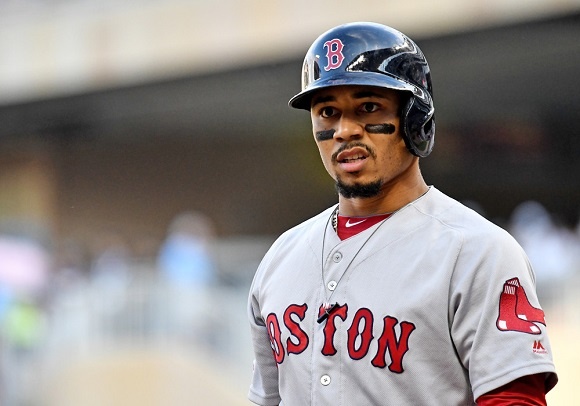 Mookie looking like we all looked at the news. All the news.
With the recent blockbuster trade between the Dodgers, Red Sox and Twins now null and void, what was supposed to be a week-long extravaganza of both real and fantasy analysis all around the interwebs has now turned into broken dreams (for Dodgers fans), confused relief (Twins fans), and a strange sense that all the middle fingers in all the universe raised all at once (MLB fans in the direction of Boston). But as one who goes left (max three times, or you know, it's just the Daytona) when the world goes right, instead of talking about the trade, or if the Red Sox know what they're doing or ever did, or about what a medical report reveals, I wanted to take a step back in time (twang it like Huey!) and highlight some of the most notable three-team trades that have taken place in the 21st-century (this one like Duck Dodgers!)…
2004
Chicago Cubs
Nomar Garciaparra (Red Sox), Matt Murton (Red Sox)
Montreal Expos
Francis Beltran (Cubs), Alex Gonzalez (Cubs), Brendan Harris (Cubs)
Boston Red Sox
Orlando Cabrera (Expos), Doug Mientkiewicz (Expos)
Minnisota Twins
Justin Jones (Cubs)
Technically, this wasn't the normal three-ways your mother MLB teams normally get involved with. Why? Well, if you do the math, and I have (believe it or not), there were not three teams involved, but four. Crazy, I know! Good thing we ran the numbers. And the really interesting thing here is that this trade was most likely in response to a three-team trade (that technically should have been mentioned first…) that the Royals, Astros, and Athletics completed in late-June of that year. (The Royals traded Carlos Beltrán to the Houston Astros which also sent relief pitcher Octavio Dotel to the Oakland Athletics, while the Royals picked up A's minor league pitcher Mike Wood and third-baseman Mark Teahen, along with Astros' catcher John Buck.) What was essentially the first three-team trade at the turn of the century, the tone was now set for major trade deadline drama, eventually leading to this four-team tango. Because everything in life should be compared to dancing. The rest, of course is history, with the Red Sox ending their World Series drought, the Expos continuing their trend of mediocrity and eventual evolution into the Nationals, and the Twins had Justin Jones, of whom I have nothing to say anything about. I guess his nickname could be J.J.? So that's something at least.
2008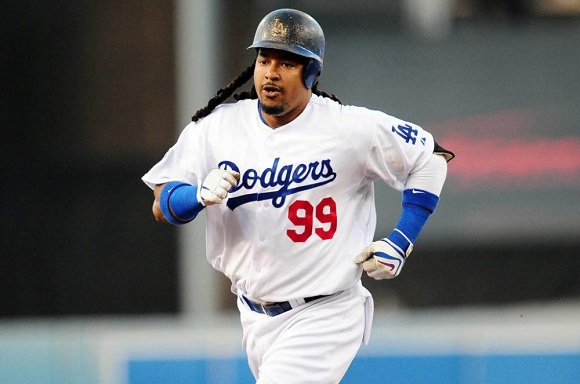 Pittsburgh Pirates
Craig Hansen (Red Sox), Andy LaRoche (Dodgers), Bryan Morris (Dodgers), Brandon Moss (Red Sox)
With ManRam emerging as both a hero (mostly when he was up-to-bat) and a villain (mostly when he played defense in the outfield), Ramirez's gaudy mid-career tenure with the Red Sox was coming unceremoniously to an end and he soon found a new home in Los Angeles where he promptly produced a .396/.489/.743 line with 17 home runs in just 53 games, as opposed to Brandon Moss and Andy LaRoche, who decided to wait a while until they provided their value to other teams. That being said, Jason Bay was seen as younger, had his own blue-chip pedigree (earlier traded from the Padres to the Pirates for former All-Star Brian Giles as part of Petco Park's christening) and could actually catch a line drive without waddling a few feet and falling down, unlike his predecessor. The 36-homerun and 119-RBI season he put up the season after should also be noted.
2008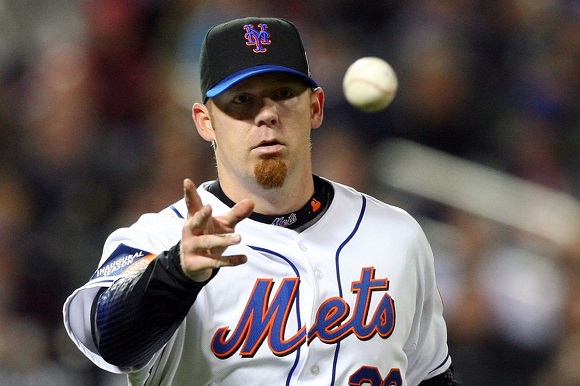 Cleveland Indians
Joe Smith (Mets), Luis Valbuena (Mariners)
Seattle Mariners
Franklin Gutierrez (Indians), Jason Vargas (Mets), Aaron Heilman (Mets), Endy Chavez (Mets), Ezequiel Carrera (Mets), Mike Carp (Mets), Maikel Cleto (Mets)
New York Mets
J.J. Putz (Mariners), Sean Green (Mariners), Jeremy Reed (Mariners)
What the Indians, Mariners, and Mets lacked in quality, they sure gained in quantity. Perhaps one of the biggest deals ever in terms of players involved (wait for it later down the list), the stable of names grouped up here is quite the mix of, well, stuff? Thingamajigs? Parts of a greater whole of meh, I suppose. At this point, J.J. Putz was experiencing a resurgence of suck (previously a 40-save closer in 2007, the 2008 season saw his control issues bubble over), and while Reed, Heilman, Valbuena, and Gutierrez all had certain amounts of potential (middling to some extent), this list ended up looking like a serviceable bench team 12 years later.
2009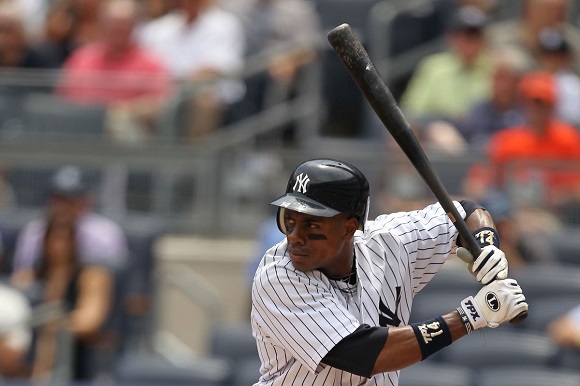 Arizona Diamondbacks
Ian Kennedy (Yankees), Edwin Jackson (Tigers)
Detroit Tigers
Max Scherzer (D-Backs), Austin Jackson (Yankees), Phil Coke (Yankees), Daniel Schlereth (D-Backs)
Just a year later, Arizona, Detroit, and the other New York team (as opposed to the other one) decided to break the tri-wheel once again and exchange players in parts of three. The several above-average seasons from Kennedy and a very serviceable Edwin Jackson probably gives the slight edge to the D-Backs here, though Detroit also gained a lot of value from Jackson roaming center field for five years, however giving up on Max Scherzer a bit too early has to hurt. Granderson went on to have two 40-plus homer seasons before moving from the other New York team to the other New York team.
2010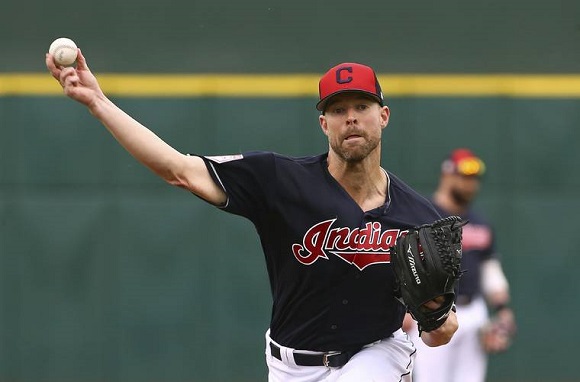 St. Louis Cardinals
Jake Westbrook (Indians), Nick Greenwood (Padres)
Probably one of the more minor ménage à trois (Razzball pays extra for accent marks), this trade saw Ryan Ludwick, an above-average corner outfielder, go to die in the large confines of Petco, and if that didn't induce my throngs of PID (Padres-induced depression), just four years later Corey Kluber would become the American Cy Young Award winner. And Jake Westbrook did what Jake Westbrook does, and that's being very average and being not very memorable. But seriously… Corey Kluber man. MAN.
KLUUUUUUUUUUUBER!!!!!!!
2012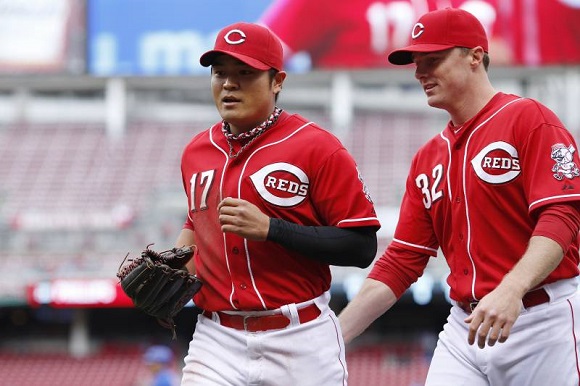 Arizona Diamondbacks
Didi Gregorius (Reds), Tony Sipp (Indians), Lars Anderson (Indians)
Cleveland Indians
Trevor Bauer (D-Backs), Bryan Shaw (D-Backs), Matt Albers (D-backs), Drew Stubbs (Reds)
Cincinnati Reds
Shin-Soo Choo (Indians), Jason Donald (Indians)
Interestingly enough, this trade will have a lot of Didi crossover (never cross Didi's) with a future 2019 deadline deal, but for the sake of eight years ago, this transaction saw the Indians buy-low on what was a wild but talented Trevor Bauer (once a third-overall pick), but as an underrated addition, they also netted Bryan Shaw who ended up being an integral bullpen piece for several years. While Choo was only with the Reds for one season, he held a .423 OBP. And Didi Gregorius? Well…
2014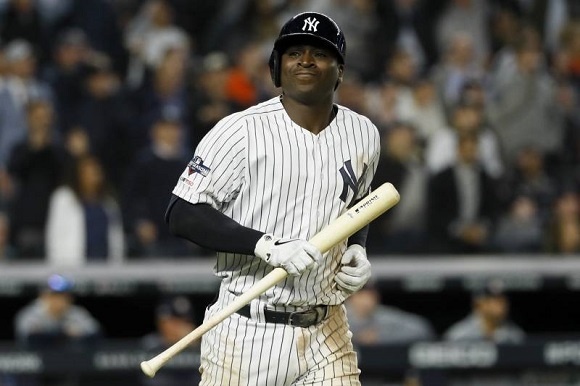 Arizona Diamondbacks
Robbie Ray (Tigers), Domingo Leyba (Tigers)
Didi 2: 2 Didi, 2 Gregorius. A date that will live in super-mini-infamy, Didi Gregorius became part of his second three-team trade in just the span of two years AND it was super awkward. Jeter had just retired as the best human to ever walk the Earth (based on Manhattan polling) and the Yanks had some abnormally large-sized shoes to fill. Gregorius never came close to filling them, but became a better player (not just a defensive specialist) all around as his career progressed. Robbie Ray also finished an All-Star in 2017 and Greene achieved the same honor this past season.
2014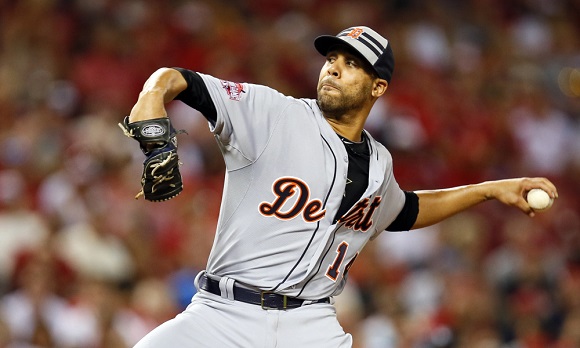 Tampa Bay Devil Rays
Willy Adames (Tigers), Drew Smyly (Tigers), Nick Franklin (Mariners)
Is this where Price got his first taste of three-teaming? (This is totally a thing. And it tastes salty if you ask me.) After just spending one year with the Tigers, he was traded to the Blue Jays. Willy Adames could end up changing the dynamic of this trade, as he's still just 24 and has shown signs of power at shortstop, and Smyly was a good source of average production for average innings. And Nick Franklin decided to shape himself around being a worse and infielding Domonic Brown. So all-in-all, an intriguing trade at the time, but pretty drab comparatively.
2014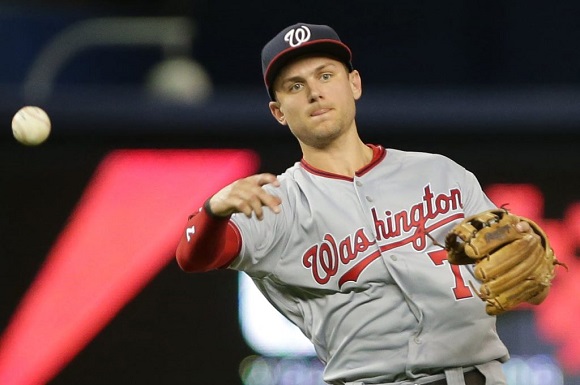 Washington Nationals
Trea Turner (PTBN, Padres), Joe Ross (Padres)
San Diego Padres
Wil Myers (D-Rays), Ryan Hanigan (D-Rays), Jose Castillo (D-Rays), Gerardo Reyes (D-Rays)
Tampa Bay Devil Rays
Steven Souza Jr. (Nationals), Jake Bauers (Padres), Rene Rivera (Padres), Burch Smith (Padres), Travis Ott (Nationals)
The Padres, determined to make a three-team trade work in their favor (lol) tried again to meddle with the natural order of all things. While technically you could label this transaction as two separate trades, I find that ripping off the band-aid as quickly as possible generally yields the best results. So we're gonna combo it up and get sad real fast. Whichever way the Padres and Rays fans want to console themselves (alcohol!), the Nationals do really deserve all the credit for landing the eventual star out of this group, while Souza and Bauer both ended up on other teams. And I'm just going to ignore Wil Myers out of respect for Wil Myers.
2015
Atlanta Braves
Hector Olivera (Dodgers), Paco Rodriguez (Dodgers), Zachary Bird (Dodgers), CB-Pick (Marlins)
Los Angeles Dodgers
Alex Wood (Braves), Jose Peraza (Braves), Bronson Arroyo (Braves), Luis Avilan (Braves), Jim Johnson (Braves), Mat Latos (Marlins), Mike Morse (Marlins)
Miami Marlins
Victor Araujo (Dodgers), Kevin Guzman (Dodgers), Jeff Brigham (Marlins)
2015 arrived and the Braves, Dodgers, and Marlins had decided to pull their own "Let's trade a bunch of stuff for the sake of it guys!" as an homage to the aforementioned 2008 transaction of nothing, celebrated above. The size (13 players) and the addition of a competitive balance pick (lets confuse the process more!) saw the emergence of, well, no one really. Alex Wood was probably the best producer out of this group, adding nominal service out of the bullpen (while sometimes flirting as a possible starter).
2018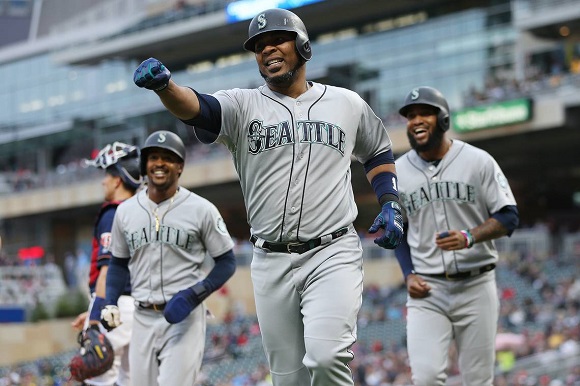 Cleveland Indians
Carlos Santana (Mariners), Jake Bauers (D-Rays)
Seattle Mariners
Edwin Encarnacion (Indians), CB-Pick, Cash (Indians)
Tampa Bay Devil Rays
Yandy Diaz (Indians), Cole Sulser (Indians)
Oye Cómo Va Carlos Santana was traded for Edwin Encarnacion in an interesting short-term move that saw Santana reunited with his old team in the Indians for E5. DID YOU REALLY LISTEN LIKE I ASKED IN SPANISH JUST A FEW SECONDS AGO? While we'll have to wait and see how Bauers and Diaz will ultimately affect this deal, it won't be hard to overshadow Encarnacion's short stint with the Mariners (later traded to the Yankees).
2019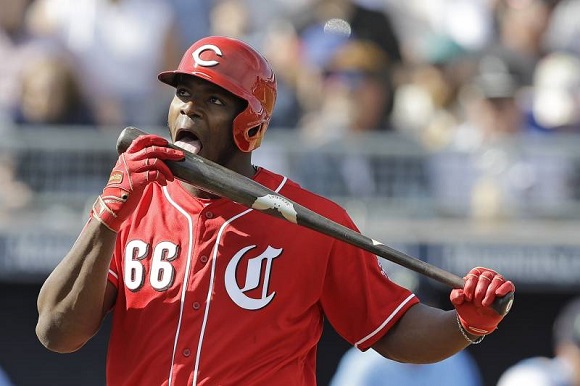 Cleveland Indians
Yasiel Puig (Reds), Franmil Reyes (Padres), Logan Allen (Padres), Victor Nova (Padres), Scott Moss (Reds)
The third time's the charm! While not based in science, the Padres adherence to such a time-honored idiom may pay off dividends. Haha, just kidding. I'm sure I'll be writing about this again in a decade in my usual crying-fetal position. But it wasn't just the Padres this time, Trevor Bauer had already been part of his own three-team trade noted above, and now is a double-triple-dipper. Which makes no sense. The Indians, looking for some return value with Bauer's last season of club control, traded him to the Reds for Yasiel Puig and Franmil Reyes coming from the Padres. While Puig only came with one year left before free agency, both Reyes and Trammell have a chance to be roster stalwarts for their respective teams (I touched on Trammell in my Padres 2020 Preview), and Allen should also bring young rotational depth too.
So what are some of your favorite three-team trades? How about the ones you've pulled off in Fantasy? TELL ME ALL ABOUT YOUR EXPERIENCES THAT HAPPEN IN THREES. IT'S FOR A FRIEND.
Jay is a longtime Razzball everything who consumes an egregious amount of Makers Mark as a vehicle to gain wisdom and augment his natural glow. Living in the D.C. area, he also likes spending time visiting the local parks and feeding lettuce to any turtles he encounters, including Mitch McConnell. You can follow him @jaywrong, or read his rarely (like never) updated blog Desultory Thoughts of a Longfellow.