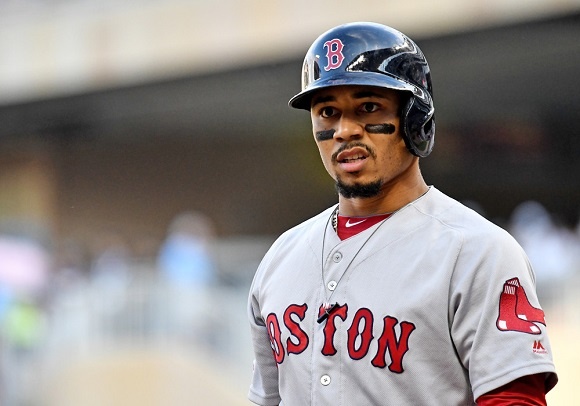 Mookie looking like we all looked at the news. All the news.
With the recent blockbuster trade between the Dodgers, Red Sox and Twins now null and void, what was supposed to be a week-long extravaganza of both real and fantasy analysis all around the interwebs has now turned into broken dreams (for Dodgers fans), confused relief (Twins fans), and a strange sense that all the middle fingers in all the universe raised all at once (MLB fans in the direction of Boston). But as one who goes left (max three times, or you know, it's just the Daytona) when the world goes right, instead of talking about the trade, or if the Red Sox know what they're doing or ever did, or about what a medical report reveals, I wanted to take a step back in time (twang it like Huey!) and highlight some of the most notable three-team trades that have taken place in the 21st-century (this one like Duck Dodgers!)…
Please, blog, may I have some more?