I put a ring on every finger but the rats still askin
Cause there's one on all of mine, I'm the sportswriter Phil Jackson
Greetings! Tis I, Beddict AKA Fantasy Soldier of Fortune AKA Tha Purple Panty Dropper AKA The Punch Line King AKA Beddict Shmurda AKA Zeus tha God-Body AKA Tha Chicken Handla, and to quote Tupac Shakur,"You ain't never had a friend like me." "Why is that?", you so curiously ask yourself. Well it's quite simple, really– Do you have any friends who will literally take hours out of their day to speak to you about your endless fantasy sports conundrums, as well as any and all life problems? Did your best friend put your soulmate in a Boston Crab and give her the piping she'd always dreamed of? Well, Dr. Beddict can assist in walking you off the ledge. Did you walk in on your sweet mother receiving back shots from the mailman with a back so hairy that at first glance you believed mom was being mauled by a bear? Again, Tehol the comforter at your service. I'm here for you, playaz and playettes, so never hesitate, for he/she who hesitates, masturbates…or something like that.
I know many of you expected me to write about my big Microsoft commercial that I shot all Sunday night with Russell Wilson, Doug Baldwin and Malcolm Smith, but I signed a contract stating that I'm not allowed to mention it anywhere or I won't BE PAID!! Being that Tehol B. is my stage name, they may have a hard time proving in court, but let's not push the envelope shall we?! I will say that I did catch some balls from Elder God Blessed, Russell Wilson, and that alone was worth the 15 hours on set. Yep, scratch that one off the bucket list. Anyway, we'll save the remainder of this gem for another week. Let's move on to bright spots and last but not least, the boners, from this past week. This is Disgrace/Delight.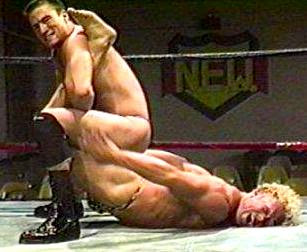 Here's Who Delighted Tehol With Their Play This Week:
Danny Salazar– Oh Danny Boy, the pipes, the pipes are caaallin! It's time to bring down a reign of frothing hot lava on these peasants who said you didn't have the heart nor the sack to dominate at the major league level. Okay, so a 5 inning win against the Twins isn't exactly bonerific, but it's impressive nonetheless. Before the season began Salazar was one of the higher upside pitchers in all of baseball and we've recently seen flashes of that dominance that was seemingly destined to be eternally buried within this young Dominican's soul. Add him now. Don't think about, just DO IT like Nike, Yahmean.
Jimmy Nelson–  After getting gerbiled Richard Gere style against St. Louis, Jimmy tha Gent has bounced back like, well, the opposite of Richard Gere since I haven't seen him in anything worthwhile since he murked that sexy Frenchman who was putting the banana in the tailpipe of his wife in Unfaithful (NSFW). Fact is; I love young hogs, and Nelson defines the term. The Brew Crew are depending on Nelson to push them into the playoffs and I fully expect him to accomplish that feat. He may do the exact same with your fantasy team if you let him.
Trevor Bauer– Some said my claim that Bauer would one day win a Cy Young was idiotic, impossible even, but "impossible is a word to be found only in the dictionary of fools". I believe it twas Napoleon or possibly Mel Gibson who said that; either way it was an extremely short, famous person, but that's besides the point. The point IS, that Bauer has discreetly thrown 4 consecutive quality starts. That's right ya'll! It's like no one's even paying attention! I need you to go out and add this pitching savant, RIGHT NOW.
Yea man, people been dissin your boy Beddict lately. Some pop tart had the audacity to clown me and attempted to acquire employment at Razzball at the same damn time! I've never witnessed such blasphemy. I swear to the Gods that if I ever get as big as Bill Simmons or a Peter King, I will personally respond to every negative comment that is said about me, yo. That shizz don't harm me. For example, I've personally been conditioned to ignore the signals from my nervous system that tell my body that a kitana pierced through my flesh, so you ain't on my level broseph. How dare thee insult the God! You better come a little harder next time (pause).
The Dickerson Bros.- Chris and Corey Dickerson have surpassed the Upton's as the MLB's elite bros! It's been a long journey, but they've finally achieved this incredible honor. Wait….hold up……these dudes aren't related?…. Like, not even cousins? Ok, never mind, these bro-frauds just went from my headliner to bottom feeder. I do have to mention that Rudy Gamble is a Gods damned genius, for Corey Dickerson is everything and more than I ever could have imagined. That seriously may be the greatest call the Rudester's ever made. Corey looks like the best player on the Rockies, especially with Car-Go and now Tulo making their annual DL trips. Chris is my age and never done anything so he's just a footnote kind of like Aaron Boone was to the steroid fiending, Bret Boone, that is until he hit that soul crushing homer against the Sox. Still tho, Aaron Boone was trash. With that being said, I'd still pick up Chris for the short term as he's raking.
Odrisamer Despaigne– Hopefully you're one of the lucky S.O.B.'s that have owned O.D. for his magnificent 5 game run in the majors. The Havana hurler is sporting a 2-1 record with a sparkling 1.31 ERA, a 0.90 WHIP along with 17 Ks. Ride the wave ya'll, that is, until it crashes and kills everything within its grasp.
Billy Hamilton– Billy tha kid deserves a shout out, because, quite frankly, he's surpassed all my expectations. The 40 steals doesn't shock me but the .280 average sure does. Broseph even has 6 jacks! I know the stat geeks will say he doesn't get on base enough but this is the delight section and we don't get negative over here, got it!? Kudos to this man.
Ian Desmond– Thank the Gods, for Desmond owners can now stop whining and asking ridiculous questions like, "Should I drop Desmond for Aybar, or trade him for Fernando Rodney?" NO!!! YOU SHOULDN'T!! I have Everth Cabrera and Xander Bogaerts at shortstop, so how do you think I feel? I'd gladly take the 17 boom shots, 62 RBI and 10 stolen bases from the short stop position off your hands. This situation is just like X-Men: Days of Future Past; Maybe it didn't TOTALLY meet our expectations but overall it was still a very good movie.
Non MLB Delights:
House of Cards- I've been a Spacey die-hard since he made out with that dude in American Beauty. Speaking of beauty, that film was made in 99??? I'm OLD AS F*CK!!! Anyway, I'm sure most of you have already witnessed this classic show on Netflixb as it seems the majority of you have that over premium cable channels, so you know why it's being mentioned in the delight section. I have no excuse for not peeping this one at it's earlier stagesb as I just illegally download everything I want to watch anyway (don't tell), but I'm three episodes deep on season one and I'm absolutely lovin it, ya'll! (I just used I or I'm five times in one sentence. That can't be good.) With Orange is the New Black and HOC, Netflix is truly making power moves, and that's something I NEVER saw coming considering all I've ever seen on there are straight to DVD duds and old Steven Segal classics. Kudos to them. Watch this show.
Starred Up- Other than Shawshank Redemption, Starred Up is the greatest prison film I've ever seen. Oh I suppose Escape From Alcatraz with the big homie Clint Eastwood is an all-timer as well, but this Starred is nothing like these other two. Peep the preview HERE! The British accents are a little difficult to understand, but it only adds to this outstanding film where both father and son share the same prison. I might add that Eric and Neville Love might be the greatest father son combo since Ken Griffey/Ken Griffey Jr., as these limey bastards beat some serious arse. Seriously though, it gives an inside look at how troubled some youths are when they are forced to grow up without guidance, and once they are in the system it's extremely difficult to learn how to live a normal life. Just an excellent overall movie. Don't miss this one.
Players Who Disgraced Themselves This Past Week:
Grady Sizemore – Can someone please explain to me, what the hell is going on in Philadelphia? How a guy who hit .234 and was released by Boston can help the sinking ship that is the Phillies, I have no idea. A team full of veterans who all need to be put of their misery just signed another one to add to the mix, this time to take away playing time from the only good young players the Phillies possess. Your man Beddict is beyond disgusted and I be havin  actual daydreams where I slap the duck sauce out these muthaf*ckas, Ryne Sandberg and Ruben Amaro Jr., yo. Just a total queef move. I'm done.
Mark Trumbo– In July, Dumbo is batting a robust .160 with ZERO bombs and TWO RBI. What do you know, another Arizona move gone awry. How this troglodyte still has a G.M. position, I'll never know. Gibson positively needs to be fired ASAP, as this squad needs an entire rebuild. But hey, at least they traded Max Scherzer, Trevor Bauer and Justin Upton for a combined nothing. Dumping Eaton and Skaggs to acquire another power hitter probably wasn't the biggest need either. There's two things in this world I love: Mind-numbing, sweat inducing sexual intercourse, and Adam Eaton.
Trombone will eventually start hitting some bombs, but are we truly supposed to believe that this big galoot is superior to Mark Reynolds? I think not, ya'll. With that being said, I'd love for the Mariners to trade for him. I'd also enjoy giving an angry dragon to Yasmine Bleeth or getting the Sonics back but those things probably aren't going to occur…….y ou never know though.
Stephen Strasburg– Much like Joaquin Phoenix, who's acting is always incredible even though his movies blow bull dong, Strasburg has the talent to play the starring role, but the box office numbers simply aren't cutting it. Consecutive losses against Milwaukee and Colorado, while giving up 4 earned each time will hopefully motivate Strasy to get back on his grizzind. As we all know, it took the disgraceful, I'm Still Here, to push Phoenix onto anything worthwhile…….tho still nothing I've truly enjoyed since this…..
Corey Hart– When Hart goes yard, Seattle fans refer to it as a "Hart attack". If we're going to use medical terms, we would refer to the rest of his season as "erectile dysfunction". Thus far, Hart has put up a peonic 5 homers in 184 at bats, all the while sporting a .212 average. I think his disease is contagious, for I went limper than Manny Pacquiao when he was knocked out by Marquez after I looked at his stats. #Disgrace
Non MLB Disgrace:
The Other Woman- Cameron Diaz was super hot in The Mask, but now she's just a hot mess. That combined with the CONSTANT overacting of Leslie Mann and Kate Upton not being as hot as believed her to be as well as terrible an actor as I knew she would be, made this movie extremely difficult to get through. Man, Mann used to be fairly enjoyable in her small roles in films like Big Daddy, The 40 year Old Virgin and Knocked Up but she's just too much to bear in this film. Honestly, it's excruciating. Upton is a total dud and as I mentioned earlier, I'm beginning to not find her as attractive as I once did. Her face is a tad chubby and she really has no a$$. Am I being too picky? Peep the trailer here. Oh I almost forgot to mention that Nicki Minaj may have the most annoying speaking voice this side of Janice from Friends. If you're a straight male, you probably don't want to view this one alone. I'm not gonna say wether I did or not……..
Weed copping, I'm shopping so we all the b!tches jocking
Man, I'm minking and crocking, they nervous when I'm dropping
Thank you so much for hanging with me on Disgrace/Delight. The depth of my appreciation cannot be put into words. Speaking of words, I have been known to drop some pretty funny(as well as knowledgable) ones on Twitter at @Tehol143. Other than that I'd like to offer YOU, the reader, an opportunity to contribute to Disgrace/Delight as I will choose some of the blurbs or tweets you send me and publish them on my weekly posts. It's the least I can do, really. Have a great weekend and buy yourself a Razzball T-shirt. I promise you, I get more ass than a toilet seat when I wear mine. Beddict, out.