If you've been following along with my fantasy baseball sleepers (not clickbait at all), you could've seen a Kenta Maeda sleeper post coming. I only mentioned him in nearly every sleeper post so far, or sofa if a furniture salesman is reading. Here's Kenta Maeda with the Swinging Strike leaders: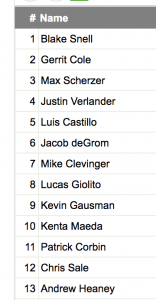 Here's Kenta Maeda with the weak contact leaders: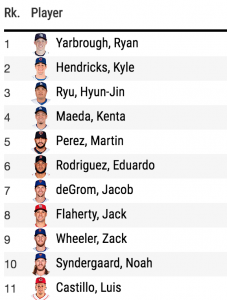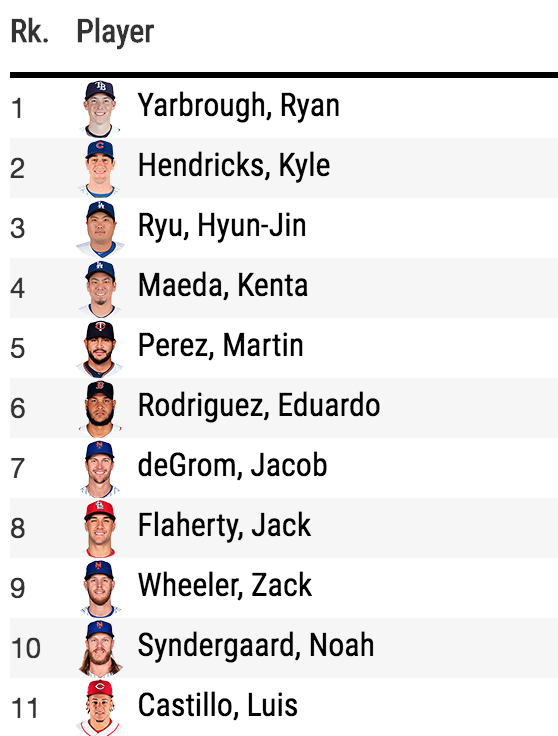 Trying to find the difference between Kenta Maeda and elite pitchers is like being in Trader Joe's and seeing this:
This has become a Bleacher Report slideshow. Here's what Kenta Maeda does to me: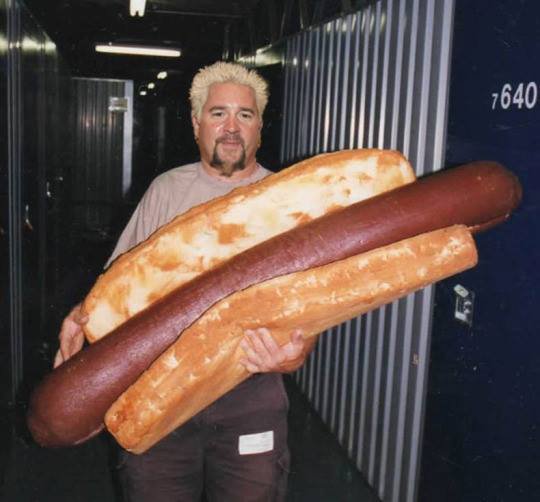 Thank you for joining my Ted Talk, please subscribe to my Soundcloud and sign up for my Patreon and download my LinkedIn and get me a job. So, what can we expect from Kenta Maeda for 2020 fantasy baseball and what makes him a sleeper?
Last part first, I think Kenta Maeda is a sleeper because it's unclear how Dave Bobs will use him. The assumption is because Maeda finished the year in middle relief that he will somehow not be a starter. He always ends up in middle relief at some point. Maeda also finds his way into the rotation every year too. In 2018, 20 games starter and 19 appearances in middle relief. Then last year, he had 26 games started and 11 games in middle relief. He also ended the year as the 34th best starter last year. If he's getting 150 IP, which he did last year, I don't think it matters how he gets there. The Dodgers can go with a 10-man rotation of Jimmy Nelson, Ross Stripling, Dustin May, Rick Reuschel, Rick Rhoden, Ravishing Rick Rude…I don't care, Maeda will get 150 IP. Last year he had the 22nd best strikeout rate for pitchers with 150 IP, and seven of them had higher walk rates (Maeda's was 2.99). At his current ADP, he's not a sleeper, he's a steal, yo. Honestly, I dug through him with a fine-toothed comb like the giant afro pick in Spaceballs and I couldn't find any reason to not draft Maeda. You have the swinging strike and weak contact above in screenshots. In addition, he has the sixth best slider in the majors, above Jack Flaherty and Kershaw, to name two. Out of the five guys above him, the only guy with a changeup better than Maeda's is Jacob deGrom. The next closest is Justin Verlander. It's seriously hard to find a category where Maeda is not surrounded by the best pitchers in baseball. Maeda's expected batting average was .216. Now commence hysterical laughter. Average expected batting average in all of the majors was .251. His xBA was 10th in the majors, between Lucas Giolito and Chris Paddack. Seriously, he's always sandwiched between great starters! He had the 8th best expected SLG, right behind Mike Clevinger. Okay, I guess if you really twist my arm to find a peccadillo, his fly balls were a little high (literally), and it could make him prone to home runs. But he's in a great park, goes to Petco and San Fran so much, and you bench him in Coors. Speaking of which, his ERA last year would've been 3.92 instead of 4.04 (he gave up 8 ER in 13 1/3 IP in Coors). Not saying 3.92 ERA is elite–Wait a minute, have you seen pitching? Maeda would've been top three for the Cy Young without Coors. Okay, I kid, but Maeda is a solid bet for a mid-to-high 3 ERA with great Ks. For his current price, he's someone I'm targeting in every league. For 2020, I'll give Kenta Maeda projections of 10-9/3.67/1.10/162 in 152 IP with a chance for much more. Oh, and barring something crazy, rankings start on Monday. You're welcome!