Greetings! Surprise, tis not Grey the Elder God, nor Dan Pants, but I, Tehol Beddict, wordsmith and fantasy baseball extraordinaire. Some of you may have been wondering where my Game of Thrones post was this week (okay, maybe, like, two of you), but truth be told, I was in the type of NyQuil induced coma that would make Anna Nicole Smith (RIP Bae) jealous. (And if you'd like to hear me in my NyQuil induced coma while talking about Game of Thrones, be sure to check out the newest Fantasy Football podcast.) Say one thing for Tehol Beddict, he loves NyQuil. You see, when I'm sick, I despise doing anything, so I just skip the DayQuil and just stay home and take the night-time stuff, dozing off every few hours, awaiting the end of the torture that is the common cold. During these moments of sedation, I've realized some interesting side effects from NyQuil that I believe could change an entire industry. And what industry is that you ask? The porn industry of course! That tasty green liquid makes it extremely difficult to orgasm and also thickens the Au jus, making for the ultimate money shot! The only problem I foresee with introducing this into the adult entertainment world is that, being that it makes one so tired, how can one bring the energy forth to really slam it home? An IV with sugar free Red Bull perhaps? Either way, I think I've found something… Wait, am I supposed to be writing about baseball? [Jay's Note: One can only hope…] Ahhh, yes.
Speaking of drugs, Josh Hamilton is BACK! Back with the team with which he rose to fame. Back to dropping double-dongage on the opposition as if they were Paula Abdul on a Tuesday night in autumn (do-do ya love me!?). I was high on Hamilton (no pun intended, MAYBE) before the season began, but now that he's back in Texas, where he's comfortable, I couldn't be higher… unless I took a double dose of NyQuil. NEVER DO THAT!  I'm sure Hambone was immediately swooped in leagues he wasn't previously owned after yesterday's two-bomb performance, but needless to say, if he's there, go head and make that happen friends.
Anyway, here's what else I saw yesterday in fantasy baseball, TAKE HEED!
Stephen Strasburg – Well spank my ass and call me Susan! Strasburg is FINALLY admitting to some form of injury. The man I selected to win the NL Cy Young two years running, has looked "off" all season long and it's of great wonder they didn't put him on the DL sooner. I've heard mention of him attempting to play through it, but I'm sure his owners would greatly appreciate him taking that a** to the DL so they can add another player. Please and thank you.
P.S. Grey badly wanted to trade me for Stras in our Razzball experts league RCL. So bad, he even sent me personal emails about it as I wasn't responding to the trade on the site. Unfortunately, I never quite got around to clicking that accept button… FUUUUUUUUUUUUUUU*K MY LIIIIIIIIIFE! My life's dream is to one day challenge Grey on the field of fantasy baseball, but it seems not to be. Grey, send the trade again, big dog. He's gonna turn it around. I can feel it deep within my loins.
Say one thing for Stephen Strasburg, he's a bum.
Jimmy Paredes – 1-for-his-last-12. I'd like to think this is just a minor blip on the "Paredes is a legend radar", but I can't help but think he's going to come crashing down like Amelia Earhart. Hopefully, you did the smart thing and traded him at peak value. Unfortunately, I did no such thing.
Trevor Bauer – 7 innings, 2 earned, and 10 ks? Ahhhkaaaay, I'll take that every time! It saddens me to no end that the Mariners passed over Bauer in the draft for Danny Hultzen. I didn't understand it then, and I certainly don't understand it now. I suppose I should look at it like I'm smarter than the Mariners general manager. I'm sure none of you would argue that… let's move on.
J.J. Hardy – Hit a walk off single… kind of like the herp; almost forgot it existed, but will pop back up from time to time.
Anthony Rendon – Played 7 innings in minor league rehab start, going 1-4 with 3 Ks. More importantly, he managed to make it through unscathed! Glory be to the Elder Gods.
Brad Ziegler – My boy Ziegs is looking a tad shaky on the mound as of late, but you know what? He got the job done last night in getting the save, and he's BY FAR the most reliable reliever the D-Backs have on the roster. Have faith, for the Ziegs will provide.
Brett Cecil – WHAT IS IT GOING TO TAKE FOR CECIL TO GET A SAVE OPP? With just two saves on the season, I'd say Ray Romano has a better chance of winning an Oscar next year than Cecil does of finishing with 20-plus saves.
Fernando Rodney – Rodney's been a real spark plug for the Mariners this season… Oh, I'm sorry, I meant butt plug (more on those later). Someone needs to bungie cord Rod-dog's wrists to his ankles and unleash a flaming and preferably razor blade-spiked arrow up his red eye, for this form of peasantry can no longer be tolerated in Seattle. Rodney did his usual last night, came in with a two-run lead, gave up one, and put the tying run on 3rd before closing it out. There's a thin line between love and hate, and I despise Fernando Rodney.
Chad Bettis – 8 innings, 2 hits, 7 Ks? Whoa there, hoss! Poppa Beddict likes what he's witnessing out of this 26-year-old stallion, and with only giving up two runs in his last 16.1 innings pitched, what's not to like? Other than he pitches for the Rockies and there's almost a zero percent chance this continues…
50 Shades of Grey – "What are, butt plugs?" Hands down the best line of the film and the only thing I recall from this horrendous piece of gutter trash. One would thing that legit actors would be sought to play the lead characters for the story that got both high school chicks and horny grandmothers wetter than Niagara falls after a two-week rain storm. Some of the worst acting I've seen in a big budget film in quite some time. I would literally kill to see Nicolas Cage as Christian Grey in some sort of spoof. Better yet, just replace the dude (I'm not even going to look up his name) with Cage right now and get the sequel poppin.
Troy Tulowitzki – In my many years of life, I've learned three things; 1) Razzball is everything, 2) NyQuil creates thicker Au jus. And 3) When healthy, Tulo harnesses the combined fury of the hammer of Thor and the trident of Poseidon, and unleashes that power on the weakly mortals who dare throw him something to lay wood to. Tulo woke from his Kodiak bear-esque slumber, going 4/4 with two woolly mammoth dongs. Yeah, I'm thinkin he's back.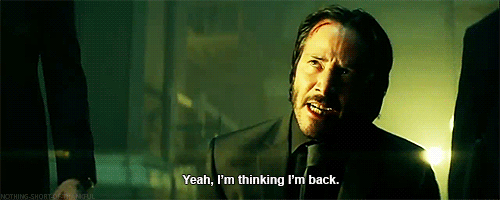 Chase Utley – Yes, tis true, Father Time cannot be defeated, and Utley's been chocking on Rhino "D" in his age 36 season. After yet another 0-for-4 outing, this former hog is batting a peonic-like .183… yet he's there… in the 3-hole… every day. It's always sh*tty in Philadelphia.
Domonic Brown – The man formerly known as "Prince Domonic" is stroking at Triple-A right now and has stolen nine bags to boot… though he remains homer-less. It seems the Phillies are done with who is the most intriguing player in their entire organization, and would rather develop replacement level talent in Cody Asche to play the outfield instead of this young stallion. The young stallion who carried this organization two seasons ago. I for one, am appalled. I've had to invest in multiple pairs of knee pads, for every evening, and at the stroke of midnight, I get on my knees and beg the Elder Gods to influence a trade. HOW ARE TEAMS NOT LINING UP FOR THIS ALTERED BEAST IN WAITING? MAKE ME UNDERSTAND! FU*K! WHY? WHY IS THIS HAPPENING?
John Lackey –  Is Lackey the biggest bargain in baseball? In blanking the Dodgers for 7 innings with 9 Ks, Lackey has firmly bought into "The Cardinal Way." Hey, maybe the Red Sox could use a starting pitcher… Oh, that's right, they traded Lackey for bum ass Allen Craig, and the 6.24 ERA Joe Kelly. Kudos on the trade, Cherington. At least they got Lackey's contract off the books… Oh wait… he's playing for a million bucks. Can you feel that buddy? That's the aforementioned butt plug. It huuuuuuurts.
Shawn Tolleson – Threw his 3rd perfect inning in a row, notching his 6th save since taking over as the Rangers closer. Free edibles to whoever can explain why I insisted on holding onto Cecil instead of grabbing this savant. Double kudos for Shawnee. Good form.
Lucas Duda – Went 1-for-4 with his 6th dong in 7 games. Of course, four of those dongs came in two games, which we refer to as double dongs. Add those two games up and you get a quad dong. What's the moral of this story? Duda is providing the kind of dongage I haven't witnessed since I walked in on Miley Cyrus getting Eiffel towered by Justin Bieber and Dennis Rodman.
Xander Bogaerts – After getting drilled in the wrist Thursday, Bogaerts was right back in the Red Sox lineup, doing what he does best… NOTHING. I suuuuuuuppose Bogs wasn't entirely worthless, he did have a sac-fly and frankly, I'm shocked he was able to hit the ball a far enough distance for that to occur. The man has NO power and NO speed, so I'm failing to realize why I've reached on Bogaerts in each of the last two seasons. It's time to let go, ya'll. You've got to be realistic about these things.
Brandon Crawford – Another 2/4 day has Craw-daddy's average over the .300 mark and the homers are comin, or my name isn't Tehol Beddict, child of the Elder Gods. I've been recommending Crawford for a while now, and it delights me like I was Rosie O'Donnell and I just walked into a strip club and found it also contained an all-you-can-eat buffet.
Addison Russell – 2-for-4 with 2 runs scored and a bomb? Shiiiiiiiiiizzz, shorty has some pop! If only we could get this young hog out of the 9-hole, then we'd really be onto something. If Bogaerts was half the man Russell is…. well, he'd be better than he is now.
Wade Davis – Remember when bruh was more of a let down than Jonathan Rhys Meyers career post The Tudors? Oh, I'm sorry, you thought Dracula was hella dope? My badksi. Now, Davis is vying for the title of baddest 8th inning dude on the planet with Betances. Another perfect inning with 3 Ks puts Davis a notch above Betances for now. Holds are cool.
Taijuan Walker – HE HAS RISEN!!!!! Sky Walker returns to us when we needed him most. 8 innings of TWO hit ball with EIGHT Ks AND ZERO walks is enough to make me DO THIS. Is this the turnaround we've been waiting for or will Walker tease us like Mickey Rourke did with The Wrestler, only to fade back into obscurity? Only the Elder Gods know.