Last week was a frustrating week. Alex Cobb getting scratched was annoying, and then JT Brubaker couldn't get out of the fourth inning later that day. The good news is that the offenses are starting to come around, and it looks like the pitching landscape could be hurting for the coming months. Friday night was full of double-digit scorelines, and that's likely going to be the case from here on out with the weather heating up across the country. With that said, I love this group of pitching streamers for this week, so, let's start with a guy that we had last week.
Pitching Streamers
Cal Quantrill, CLE (vs. TEX, vs. OAK)
I rarely recommend two-start streamers, but Cal is impossible to avoid this week. We had him in here last week, and he provided us with a quality start, a win, and a WHIP below 1.00. That's really all you can hope for from one of our streamers, but he's been doing that damage for a while now. In fact, Quantrill has allowed four runs or fewer in all nine of his starts this year, collecting a 3.52 ERA and 1.19 WHIP. That's right on par with his 2.77 ERA and 1.18 WHIP between 2020-21, and it's hard to understand why he's still so widely available.
The two matchups this week couldn't be better either, with Texas ranked 27th in OBP, 21st in OPS, and 22nd in xwOBA, while the A's sit 28th in runs scored, 29th in OPS, 21st in K rate, and dead-last in xwOBA. He'll also likely enter both of these matchups as massive favorites and is a good bet for at least one win!
Hunter Greene, CIN (vs. ARI)
This top-pick has been disastrous for most of the season but things are starting to turn around. The hard-throwing righty has a 4.28 ERA, 1.24 WHIP, and 11.7 K/9 rate over his last four starts, picking up at least six Ks in nine of 10 outings this year. That strikeout upside is impossible to find on the waiver wire, and we're talking about a top prospect that's growing by the day. The matchup with Arizona is the best part of this, though, with the Diamondbacks ranked 29th in K rate, 23rd in runs scored, and 26th in xwOBA. This is a bold call from one of our streamers, but I believe we'll get Greene's first double-digit strikeout performance of his career! This is The Streamonator's favorite play of the week, too, projected to provide $24.9 worth of value, one of the highest totals of any streamer this season!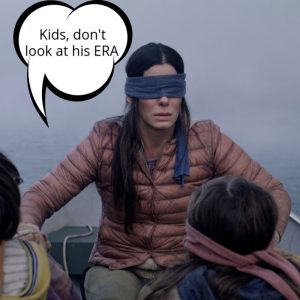 Jose Quintana, PIT (vs. DET)
Man, is it 2015? This guy used to be a stud for the White Sox, but it looked like his career was over when he posted a 4.67 ERA And 1.41 WHIP between 2018 and 2021. The move to Pittsburgh was a godsend for Jose because it moved him to one of the most spacious ballparks in baseball. More importantly, the coaches told him to change his repertoire and stick with all breaking balls. That mechanical change has led to Quintana compiling a 2.32 ERA and 1.23 WHIP this season, allowing three runs or fewer in all 10 of his starts. That's the sensational southpaw we saw for the Sox, and he should keep that going against Detroit. The Motor City Kitties rank 29th or 30th in OBP, wOBA, xwOBA, OPS, and runs scored. The Streamonator loves him, too, projecting Quintana to provide $9.6 worth of value.
Taijuan Walker, NYM (at SD)
Walker couldn't strike out a little league lineup, but he continues to get outs at ease. If you take out his one dud at Citizens Bank Ballpark, Taijuan has tallied a 1.72 ERA and 1.12 WHIP in his other seven starts this year. He's actually got three games of five scoreless innings or more, and it's clear that he's finally fully healthy. We're talking about a guy with a 3.83 ERA and 1.18 WHIP since 2019, and it's just a matter of time before the strikeouts come around. Getting to face the Padres in Petco Park is phenomenal, too, with San Diego sitting 22nd in wOBA, 23rd in OPS, and 19th in K rate.
Pitching Streamers to Consider
Edward Cabrera, MIA (vs. WAS)
We're not sure if Cabrera will even start this week but six one-hit innings with nine Ks in Coors Field is hard to overlook.
JT Brubaker, PIT (vs. DET)
This is Brubaker's third straight article as one of our top streamers! He gets the superb matchup against Detroit and comes into this matchup with two scoreless starts in his last three outings.
Kyle Bradish, BAL (vs. CHC)
Bradish has been horrible but this is one of the top pitching prospects in baseball. The Streamonator loves him in this spot, projecting him to provide $12.3 worth of value.
Hitting Streamers
Josh Rojas, ARI (at CIN, at PHI)
Arizona has a baseball team but no one really pays attention. Every team has fantasy-relevant players, though, and Rojas looks like the guy for the D'Backs. The utility man leads the team with a .303 AVG, providing an .850 OPS as well. That has him batting leadoff or second every day, generating a .340 AVG, .417 OBP, .580 SLG, and .997 OPS over his last 15 games. That's an incredible run, and getting to hit in hitter's havens like Citizen's Bank Ballpark and Great American Smallpark is a great way to keep him rolling. Those pitching staffs are horrific, too, with the Reds ranked dead-last in nearly every pitching category while the Phillies sit 19th in WHIP and 23rd in OBP. Not to mention, this is a guy with multi-position eligibility getting seven games!
Tommy Pham, CIN (vs. ARI, at STL)
Jokes aside, this play slaps! Pham has been abusing major leaguers on and off the field recently, and he should keep chugging along with his advanced statistics. The hard-hitting Hawaiian has a 93.2 MPH exit velocity, a 51.3 percent hard-hit rate, a .381 xwOBA, and a .510 xSLG this season. Those are some of the best-advanced statistics you'll see from one of our streamers, and it's just a matter of time before the fantasy stats catch up.
Much of that is happening recently, registering a .333 AVG, 400 OBP, .722 SLG, and 1.122 OPS over his last nine games played. The matchups are the icing on the cake, though, facing Tyler Gilbert, Madison Bumgarner, Zach Davies, Merrill Kelly, Steven Matz, Dakota Hudson, and Adam Wainwright this week. Six of those are brilliant matchups, and it doesn't even consider that Pham gets to face three lefties as well!
Luke Voit, SD (vs. COL, vs. NYM)
I drafted Voit everywhere at the beginning of the season and proceeded to drop him after a nightmare start and trip to the IL. I'm a believer of this guy, though, and you better believe he's back on all of my rosters. The big man has simply been one of the most underrated hitters throughout his career, amassing a .360 OBP, .504 SLG, and .864 OPS since 2018. That's over 1,000 at-bats of mashing, and he's been showing that form since coming off the IL. In fact, Luke has a .320 AVG, .404 OBP, .480 SLG, and .884 OPS over his last 14 games played. That has him batting cleanup behind Manny Machado, and any hitter would benefit from a sexy spot like that. Getting seven games and four matchups with Colorado is ravishing, too, with the Rockies ranked 28th in ERA and dead-last in WHIP.
Hitting Streamers to Consider
Christian Walker, ARI (at CIN, at PHI)
Walker has a .489 SLG and 14 homers this season, benefiting from the same matchups we mentioned in the Rojas write-up.
Alejandro Kirk, TOR (at KC, at DET)
Kirk has been one of Toronto's best hitters recently, compiling a .480 AVG and 1.416 OPS over his last eight games played. Good luck finding that from another catcher, especially against two putrid pitching staffs!
Joey Gallo, NYY (at MIN, vs. CHC)
Gallo has been one of the worst hitters in baseball this season but a few homers could be in play this week. He faces six subpar righties and that looks attractive since he has a .273 career ISO and much better splits against right-handers.
Anthony Santander, BAL (at KC, at TOR)
We've had Santander in here a few times already, and he's treated us well. The switch-hitter has a .294 AVG, .500 SLG, and .859 OPS over his last nine games and gets seven matchups here against poor pitching.
Feel free to comment to me here or reach me on Twitter @Bartilottajoel if you have any questions!