Before we jump into the cash-filled DraftKings mosh pit , let your humble-but-nonetheless-handsome Guru pull on your coat about something cool happening here that will change the landscape of fantasy sports forever – The Razzball 32 in 32 in 32 Tour is ready to hit the road. We're talking a 50,000 mile rock and roll all night, party every day, psycho circus of fantasy ballin' madness in full Razzball makeup! Starting next week, Razzball Radio will have shows from all 32 NFL cities and I'll be posting the daily dirt on the football side of things so you can follow along. We hope to meet, greet and tip a few back with the Razz Army. There are still some spots available, so get your tix here and you could win a trip to Vegas with the Razzball crew.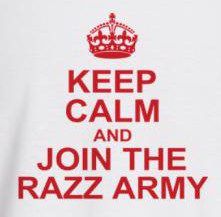 As we hit the dog days of the fantasy baseball season, my bankroll building has stalled. Sure, there's still enough there for that week in Cancun, but I'm aiming for a month of fun in the sun. We've talked a lot of DFS strategy over the course of the season and you can check that here, here, or here. Oops, that last one was a link to gals in yoga pants, my bad. A question I was asked recently was how I feel about stacking teams. If you're familiar with the strategy of stacking, go ahead and skip to the picks, I won't mind, I get paid by the word anyway and just made an extra 38 cents telling you that. If you're unfamiliar with the concept, stacking is grabbing six hitters from the same team – usually the first six batters or two through seven. Generally, in 50/50's or H2H games, I don't stack teams. However, when it comes to tournament play it makes sense to go full-on stack attack mode. Why is it a good strategy? Hitters from the same team facing a bad starting pitcher have their production tied to one another, i.e. the leadoff guy gets a hit, steals second, the next guy singles him in and one of the following big boppers hits a bomb – it's points for everyone, you're on your way to cashing already and it's just the first inning. Generally, I'll enter three different stacks against the three worst pitchers that day and sometimes throw a sneaky stack in there as well. Using the DFSBot to choose your starting pitchers makes sense, but also check who the bot has at the bottom – that's who we are picking on. Usually, at least one of my stack attacks will cash in a tourney. Last night, my A's, Jays and Yankees stacks cashed in eight of 12 contests I entered while the hodge podge team I put together fell flat. Stacking works in tourneys and if you haven't tried it give it a shot tonight here in our Razzball only creatures of the night contest.
New to DraftKings? Scared of feeling like a small fish in a big pond? Well try out this 20 teamer of Razzball writers and friends to wet your DK whistle. Just remember to sign up through us before you do. It's how we know you care!
Here are your Guru's stack attacks for Wednesday 7/30 on DraftKings:
Detroit Rock City Stack – Detroit Tigers
Miguel Cabrera, 1B/3B: $5,700 – The Tigers stack could get pricey so choose your pitching wisely. The Motor City crew face the worse pitcher on the board tonight in Hector Noesi and his 5.62 ERA on the road. Miggy has five multi-hit games in his last eight and has two homers in eight at-bats versus Noesi.
Victor Martinez, 1B: $4,500 – Miggy played third base last night and if he's there again that let's you slide V-Mart and his .949 OPS into the first base slot.
Ian Kinsler, 2B: $4,500 – I usually prefer to play Kinsler versus lefties, but Noesi might as well be throwing left-handed tonight as the Tigers will roll.
Austin Jackson, OF: $4,500 – A-Jax has 17 hits and eight RBI over his last 10 games and is hitting over .300 since moving to the top of the order.
Torii Hunter, OF: $4,400 – Hunter is hitting .338 in July with eight RBI in his last 10 games.
J.D. Martinez, OF: $4,400 – Right-handed hitters are batting .320 against Noesi this year.
Back in the New York Groove Stack – New York Yankees
Brett Gardner, OF: $5,100 – The Yankees and the Rangers had a slugfest in Arlington last night, with NYC putting 12 runs on the board. Vegas likes the Yanks again tonight against Rangers starter Colby Lewis and his .426 wOBA versus lefties.  The price has finally come up on Gardner who went 4/5 with a homer, two doubles and three runs last night. He now has 14 hits, 10 runs, nine RBI and four homers over his last 11 games.
Jacoby Ellsbury, OF: $4,900 – Ellsbury was one of only two Yankees not to get a hit last night, but is always a threat to score, hit one into the short porch and Lewis has given up 14 steals his season. I like Ells for a slam and legs tonight.
Carlos Beltran, OF: $4,600 – Beltran has two homers and six RBI over his last five games. Lewis has a 6.23 ERA and 1.79 WHIP on the season. This could get ugly.
Mark Teixeira, 1B: $4,500 – Tex is back and went 1/2 last night with three walks and three runs in his first game in a week.
Brian McCann, C: $4,200 – McCann has been a fantasy bust this season, but is averaging 8+ FPTS over his last five games and left-handed hitters have mashed Texas starter Colby Lewis at a .383 clip.
Derek Jeter, SS: $3,900 – The Jeter retirement tour continues and, while he's not the player he once was, Jeets is averaging 7+ FPTS over the last 10 games.
Russian Roulette Stack – Colorado Rockies 
Carlos Gonzalez, OF: $4,800 – This is a risky contrarian stack as the lefty heavy Rockies are facing Cubs southpaw Travis Wood. However, Wood has allowed 25 runs over his last five starts.
Charlie Blackmon, OF: $4,600 – Principal Blackmon has cooled off a bit since his hot start, but has positive production in his last 10 games.
Corey Dickerson, OF: $4,600 – Dickerson has nearly as many homers on the road as he does at home in 30 less at-bats this season .
Nolan Arenado, 3B: $4,500 – Arenado is hitting .308 against lefties this year and seems to have regained his power stroke since returning from the DL with two homers in his last five games.
Justin Morneau, 1B: $4,300 – Another risky left-handed bat, but Morneau did have two RBI in his first game back from the DL stint last night.
Wilin Rosario, C: $4,100 – While he's not on pace for last season's power numbers, Rosario is still one of the best power hitting catchers in the game.
I'm Only Happy When It Rains
According to Razzball meteorologist Golden Sprinkles, there's a slight chance of showers for COL/CHN, SEA/CLE and the wind will be blowing out in San Fran and LA.
Doing Lines in Vegas 
The high scoring game of the day will be TEX/NYA. The sharks in Vegas have the over/under at 9 and the two teams combined for 23 runs last night. I say it goes over again. Vegas doesn't see a lot of fireworks in STL/SD or SEA/CLE with the lowest over/unders of the day at 6 1/2.
Want to battle it on DraftKings? Just hit me up at TheGuru5150 or follow me on the tweet machine @TheGuruGS