As any DFS player knows, the daily grind of fantasy sports can be downright One Flew Over the Cuckoo Nest-kind of maddening. When you hit a cold spell that drains your bankroll and has you questioning your sanity (not now, voices in my head!) you may start to think it's time to get a girlfriend or maybe just try throw a sink through the window. Your humble-but-nonetheless-certifiable Guru hit one of those cold streaks before the break that approached Game of Thrones-winter-is-coming-sized proportions. (Cuckoos Nest and GOT references in the first paragraph?! Genius!)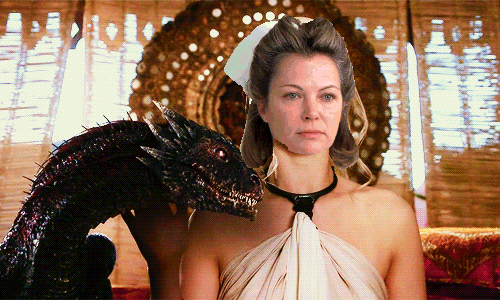 The bankroll took a big dent and my January in Cancun fund may turn out to be February in Fargo. The cold streak can be attributed to a couple of things: 1) Baseball is completely unpredictable. No sport has more variance – anyone that claims to be an expert may need a weekend with Nurse Ratched; 2) Bad bankroll management. Ouch! I broke my own unwritten-but-about-to-be-written rules about taking care of my green. When it comes to not fudging the finances there are five things I usually do and don't do. 1) Stay up to date on the weather, injuries and lineups. Nothing is more frustrating than spending big on Jose Abreu then seeing he's not in the lineup or having stacked the Tigers only to see it starts raining frogs in Detroit in the third inning. 2) Don't wager more than you can afford to lose. Whether your bankroll is $5 or $5,000, never wager more than 10% on any given night. Despite what Mr. Gekko may say, greed is not good. 3) Don't chase losses. If you crapped out in the early games don't try to recoup in the late games. Take your lump for the night and know tomorrow is a new day full of unicorns and rainbows. 4) Avoid multi-entry GPP's. This is tough when you see a contest that'll let you turn your $10 into $10,000. The odds of your one entry winning are not good. Those high roller, multi-entry tanks are filled with sharks that'll be throwing out multiple lineups and running 10 team trains that'll leave you crying in your Corona. I saw a guy run a 50 team train recently that cashed big for him, but left everyone else busted. He was later found in the trunk of his Caddie with his winnings shoved up his caboose. 5) Don't play if it doesn't feel right. Great analysis, Guru. Thanks, disembodied voice that sounds slightly like my ex, Brenda. Sorry you're still pissed I sold your 1989 Mazda Miata to pay off my debts, but I'm a degenerate gambler and that car sucked. If you can't get a lineup together that you're confident in don't play it – unless you just want to hand me your $5. I'll gladly accept it. 
We have 6 games this afternoon and 9 on the evening slate today at DraftKings with a few aces on the mound and teams to stack – hello Washington, Toronto and Detroit. I'll be digging deep into the research and convening with my good friends DFSBot,Stream-O-Nator, HitterTron and Islay scotch to find the best matchups to grow the bankroll. If you haven't given Draftkings a shot yet, today's the day you get in the game. Just hit the Razzball promo link to get a first time deposit match and come play with the Razzball gang in a 50/50 contest.
Here are some of my top picks and value plays for Wednesday, July 23.
New to DraftKings? Scared of feeling like a small fish in a big pond? Well try out this 20 Teamer of Razzball writers and friends to wet your DK whistle. Just remember to sign up through us before you do. It's how we know you care!
Hey Big Spender
Yu Darvish, SP: $11,800 – With WAS/COL playing this afternoon I think the night games will be low scoring and it's best to pay up for pitching. When I look for my ace of the night I want someone with the highest floor and the highest ceiling. Yu is yet to score less than 11 FPTS in a start and has put up 40+ twice. He'll get the Yankees and their new secret weapon, Chase Headley tonight – that's 4 K's right there!
Mike Trout, OF: $6,000 – Trout is my top play of the night, but it's going to cost ya. Trout has 17 hits, 4 HR and 12 RBI over his last 10 games.
David Ortiz, 1B: $5,200 – Ortiz said before the trip to Toronto he was about to get hotter than a summer in Jamaica. He's hit three homers in two games. Big Papi is jammin', mon.
Pablo Sandoval, 3B: $4,800 – The Panda has seven multi-hit games over his last 10 and is hitting nearly .340 in July.
Nationals stack – The Nats + Coors Field ÷ Jorge de la Rosa = $$$$
Dollar Store Bargains
David Phelps, SP: $5,900 – The Rangers are a mess and Phelps has been good at Yankee Stadium this year. In his last four starts, Phelps has a 2.52 ERA with 19 strikeouts in 25 innings. If you're looking to save on SP to stack the big bats you could do a lot worse – see Jorge de la Rosa.
Daniel Nava, OF: $3,700 – Nava has a weighted on-base of nearly .500 and an OPS of 1.083 over the last week.
Stephen Vogt, C/OF: $3,300 – Vogt has hits in eight of his last 10 games, has a .388 BA against righties and the highest match up wOBA in the night games. That price coupled with the options of where to start him is just too tasty to pass up.
Dan Johnson, 1B: $2,000 – While I don't usually recommend punting first base, Johnson is in play at a rock bottom price versus the Red Sox Clay Buchholz. Johnson is averaging 7+ FPTS over his last four starts.
Oakland Stack – I think the A's bats are a little underpriced tonight. Brandon Moss, Coco Crisp, Jed Lowrie and Eric Sogard are all in play.
I'm Only Happy When It Rains
According to Razzball meteorologist Golden Sprinkles, we have a chance of thunderstorms in Pittsburgh, Philadelphia and New York, but all should be good to go. Also, we have 20 m.p.h. winds blowing out at U.S. Cellular Field in Chicago. They should come up with some sort of nickname for that city like, I don't know, the blowy city.
Doing Lines in Vegas 
The high scoring game of the day will be WAS/COL. The sharks in Vegas have the over/under at 10. I say it goes over. Vegas doesn't see a lot of fireworks in MIA/ATL or TB/STL with the lowest over/unders of the day at 7.
Want to battle it on DraftKings? Just hit me up at TheGuru5150 or follow me on the tweet machine @TheGuruGS