The moment I wake up
Before I put on my makeup
I say a little prayer for you
While combing my hair, now
And wonder what thong to wear, now
I say a little prayer for you
Forever, forever, Domonic, you'll stay in my heart
And I will love you
Forever, and ever, we never will part
Oh, how I'll love you
Together, together, that's how it must be
To live without you
Would only mean heartbreak for me
Greetings!!! Tis I, Beddict the blessed, back up in that a** like a boomerang, and I'm not talkin Eddie Murphy. You know the thrown tool, typically constructed as a flat aerofoil, that is designed to spin about an axis perpendicular to the direction of its flight? We're already off-track here! It's been a rough couple weeks for your dear, dear, dear, most dearest friend Beddict, for not only has he been given the cold shoulder by Razzball Radio/TV, but he's been c*ckblocked from writing for basketball next season. I'll be making a televised announcement on where I'm taking my talents this Friday and "The Decision" may shock you. [Jay's Note: Uh, Football Razzball?] Guru is hosting, it and will be naked. You won't notice, for his body is 100 percent covered in tattoos. Anyway, you're not here to listen to my whine and moan, you're here for Disgrace/Delight!! Let's bang this out like a meth'd out stripper!
Bryce Harper– Tha God is back!!! If you're new to Beddict(me) then there's a chance you missed THIS outstanding column from the pre-season. Read it and weep, for Bryce is our savior. Praise him.
Steve Pearce– Uhhhhhh, I'm confused. Is this 31-year-old midget truly batting .322 on the season, with 10 yack jobs, including 3 in the past week alone?! Pearce needs to be owned NOW, but probably not for much longer. We all remember Chris Colabello….or do we?
Kevin Kiermaier– I've honestly never heard of this dude in my life. What I can tell you is that he's produced a greater output from the 9 hole in the past 2 weeks than Longoria seemingly has all season. Seriously, who is this guy? Kiermaier is veiny, throbbing, and giving facials to any and all opposition he stares down. I'd recommend goggles.
Tim Lincecum– Is he back? Is it truly possible? Did I take my hot tub time machine back to 2009? Big time Timmy Jim is getting funky out on the mound and I'm riding him till the wheels fall off. I'm assuming you're all intelligent enough to have swooped him up, but if not, DO SO NOW!
Kyle Seager– I could have named you every Mariner hitter in the lineup, for WE are MASHING baby!!!! Get on the M's train now, 'cause it's world series or bust ya'll. Seriously though, Seag's is ethering the competition like Nasty Nas did Jigga back in 2001. I wish sports writers would beef like rappers do. Wouldn't that make posts much more interesting? People would tune in, just to read about how I tagged and bagged Guru's ex fiancé again, leading to his response via his Soundgarden cover band. Yes, Guru; I stuck it in her Black Hole Sun and Washed Away the Rain (yep, she's a squirter). Imagine the possibilities!
Orange is the New Black– Excuse me for being late on this absolute classic. Seriously, this shizz has me hooked like a pure batch of Bolivian snow. I'm obviously late to the party on this one, but I shall make up for it with a full OITNB themed post next week. If anyone steals my idea before then, we're going to have serious issues. Ya'll writers don't want it with Beddict. This is a MUST WATCH and Elder God approved. Witness!
The Leftovers– Left me juuuuuust intrigued enough to catch episode 2 next week. I wouldn't necessarily label it a delight, but it wasn't a total disgrace either, and being that we here at disgrace/delight don't have a no man's land section, HBO's newest show is blessed with this coveted spot. Yep, HBO lucked out on this one for their weak sauce ratings lead me to believe Leftovers is going to go the way of John from Cincinnati. Oh, you've never heard of that show? My point exactly. [Jay's Note: I'm sure everyone has heard of Deadwood though, which in my top-5 series of all time…] Anyway, I won't begin to try and explain the ridiculous plot but it's worth a watch.
Players Who Disgraced Themselves This Week:
Justin Masterson– Just a horrific pitcher this season. I'm done with him, as you should be.
Jason Heyward– Batting .091 with 0 bombs and ONE RBI is an excellent way to make the disgrace list. Being drafted by Tehol and hitting below .250 with 8 dongs on the season is how you get pimp slapped by Tehol. Man, I used to have such high hopes for this young stallion. Ahhhhh, memories. Well, those days are long gone and Heyward has gone from that undeniably cute kid that all girls love, to that awkward man who everyone says peaked in high school. DISGRACE!
Oswaldo Arcia– If there was any doubt the Elder Gods had my best interest at heart, those were put to rest after Capozzi cut me off the last time I was on Razzball TV. No, not because of Capozzi (he will receive extreme punishment for his crime) but because I was about to name Oswaldo as another player that needed to be added who was owned in less than 50 percent of leagues. How embarrassing would that have been in front of those millions of viewers? It would have lived on in infamy similar to Tom Cruise when he did jump squats on Oprah's couch. Anyway, Arcia's a bum, but I'm sure he's cool dude in real life….
Billy Butler– Wasn't this dumpy lumberjack looking mother effer supposed to be the next Edgar Martinez? They both got dumps like a truck, but that's where the comparisons need to cease. TWO HOMERS along with a minuscule 34 RBIs? To put this in proper perspective, Domonic Brown has more than double the homers and 5 more RBIs……I shouldn't have mentioned Domonic, for the Elder Gods advised against it one night after I filleted and opossum in their honor. With that being said, pick him up if he's a free agent. Feel free to drop tha jelly-belly.
Everth Cabrera – 13 stolen bases on the season…….SEVEN times caught stealing? For a young man that many predicted would lead the league in stolen bases, that's simply not cutting it. When I drafted E-Cab in most of my leagues this year, I was thinking I drafted the new Fresh Prince, but instead I got stuck wit Carlton. His ineptitude on the base paths combined with his pathetic hitting has me longing for Reid Brignac. You ever ran naked, backwards, through a corn field?
Kevin Gregg– Gregg is about as relevant as Christian Slater, but I had to mention the fact that this old "never was" is taking a job away from someone more deserving and basically stealing a paycheck. Tell me this chump shouldn't be pitching in some dilapidated ballpark in Mexico, where the fans pelt him with their rat meat tacos on a nightly basis until he is kidnapped for ransom only to be left naked and blindfolded in some gutter after the abductors realized nobody wanted him back, and you're lying to yourself. No offense, for I'm sure he's a nice guy in real life…….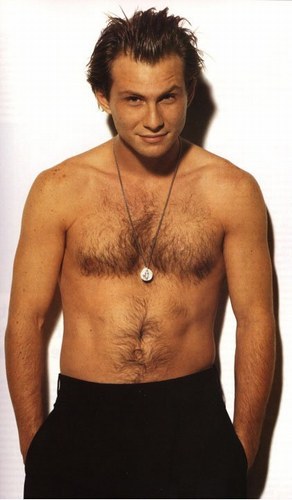 Penny Dreadful Season Finale- Not since The Sopranos have I been more incensed about a disgraceful ending. Oh wait, I forgot about Dexter!! The Dexter series finale deserves an entire 1000 pages or so dedicated on the ineptitude of the writers. Being that the Penny Dreadful ending I speak of is the season finale rather than the series finale, I suppose you could make the case the show deserves another chance. With that being said, it's about time we replace the Christian Slater jokes with Josh Hartnett ones. Dude is possibly the worst actor I've ever seen. [Jay's Note: Lucky Number Slevin was really really good though.] Other than him getting drill bit Taylor'd by Dorian Gray and for some reason turning into a werewolf in the last episode, I can't think of one significant thing the guy did. We're talking about a former leading actor for blockbuster films here. MISTER PEARL HARBOR!! Now he's the worst actor on a massively disappointing show that realistically should have been cancelled after one season. THIS IS HISTORICAL FALL OFF TERRITORY. Yep, he's the new Slater, most definitely.
You, the readers, are what keeps me going in this crazy mixed up world of fantasy sports writing, and I thank you for that. You are the blood that keeps my heart beating, the air that my lungs breathe, and the cialis that keeps my wang erect. Speaking of wang, I got a couple 6's over here waiting for a rusty trombone. See you next week and don't forget to leave your comments and questions below….. One last very important thing; Follow me on twitter at @TeholBeddict47 if you want that raw, powerful, and Elder God blessed verbiage all day long.