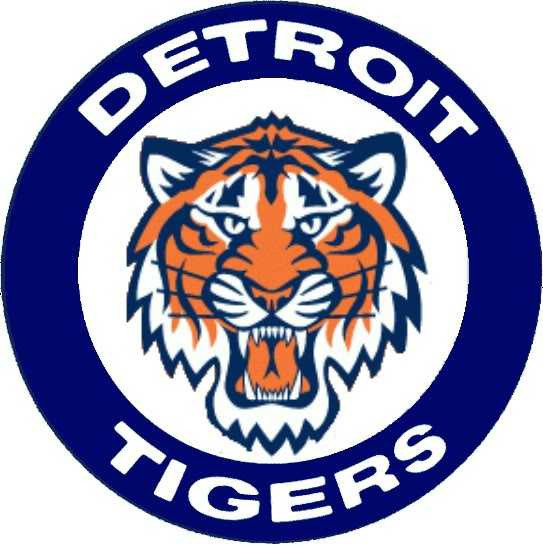 Welcome to the 2016 Razzball Team Previews! You'll find everything you need to know about each team to get yourself ready for the upcoming fantasy baseball season. And I mean everything, folks. We've got line-ups, charts, Slurpees, lube, a guide for beginner electricians, and even a cactus! Well, that's a lie. That's what Jay had last year sitting in front of him. This year? Um…a little less lube? Take that as you will. But hey, we've got teams to preview and questions to ask, so let's hop to it. We a very special guest for this post… Rob Rogacki, to provide his take on what the team has in store this season. Now enough rambling, let's see what 2016 holds for the Detroit Tigers!
2016 Detroit Tigers Depth Chart & Projections
Starting Lineup
Bench
Starting Rotation
Bullpen
Note: Projections provided by Steamer.
And now we specifically want to get to the specifics. So, let's bring in Rob Rogacki from Bless You Boys to give us the low down on Detroit in 2016.
Since Miguel Cabrera arrived in Detroit eight years ago the Tigers have rostered a formidable lineup filled with power. All the complementary pieces around him benefitted from Miggy's presence in the lineup, and this year is no different. Out went Yoenis Cespedes, in comes Justin Upton. With JUp, Miggy and J.D. Martinez all capable of hitting 30+ HR, the heart of this lineup is as dangerous as any in the bigs. With Miggy coming off a down year for his power (more on that next), Upton changing leagues and scenery, and Martinez looking to follow up his breakout 38 HR 2015, which of these players end the year with the most dingers in Detroit for 2016?
Rob Rogacki: Martinez's 38-homer power is legitimate, but I have a hard time betting against a future Hall of Famer in Cabrera. Injuries have sapped his power over the past two seasons, but remember that he was on a 50-homer pace when healthy in 2013. Cabrera might not get back to that level again, but I think he narrowly edges out Martinez for the team lead. Also, my gut tells me a slow start for Justin Upton lands him around the 25-homer mark in 2016.
Totally understand that. And it will be interesting to see how JUp begins. He's been a historically hot start, with massive cool spells in between, but I'd agree he'll end up third. Now, let's focus more on that, arguably, greatest RH hitter of all-time. Miguel Cabrera has been the banner of health and consistency, missing more than 5 games only twice before last season. Playing in 119 games with 511 PA last season, Cabrera collected enough at bats to establish a projected slash line to compare to other seasons. For the second straight year his ISO dropped (to a career-low .196), and he finished with the highest BABIP ever (.383). Is this the beginning of the end for Miggy? He's only turns 33 this year, but outside of his rookie year, the past two seasons have brought the lowest ISO numbers of his career. Can he beat the Steamer projections and top 30 HR again in 2016?
Rob Rogacki: The 32-year old Cabrera isn't getting any younger, but he is getting healthier. This spring is the first time since 2013 that Cabrera enters camp after a fully healthy offseason, which should serve him well leading into the season. He still needs to improve that he can stay healthy for a 162-game season (I'd wrap him in bubble wrap, but that's just me), but I think he easily tops the 30-homer plateau in 2016.
Similar to Miggy, let's focus on a dominant righty from the rotation with a drop in numbers in recent years. Coming into last season the greatest thing Justin Verlander did in the previous three years was convince Kate Upton to exclusively date him, and this could very easily be more of a feat than his MVP/Cy Young double up in 2011. But then the second half of 2015 happened. I avoided Verlander at all costs heading into last season, and it proved to be a great move. He started the year with a 6.62 ERA through his first six starts after a triceps injury kept him out until June. Goodness. I mean, that's laughable. Over the final 14 starts he was a different pitcher, though: 2.27 ERA over 14 starts. That's vintage Verlander. He should be healthy coming into 2016, and poised to start Opening Day. Can Verlander carry over his second-half success to post an ERA under 3.50 with 150+ Ks?
Rob Rogacki: Verlander hasn't been himself for the past two seasons, but like Cabrera, I think a lot of his struggles have been injury-related. He had a rough time returning from core muscle repair surgery in 2014, and then got off to a slow start after 2015's triceps injury. He probably won't hit triple digits on the radar gun too often anymore, but his secondary stuff and command are good enough to keep him in the upper echelon of the American League. I don't know how many strikeouts he will tally, but I'd bet the under on that 3.50 ERA in an instant.
Nothing on Kate Upton? C'mon man, I teed you up for it! Well, the second best Upton in Detroit, Justin, may have received most of the attention as the Tigers prized FA acquisition, but the rotation was bolstered, as well, when Jordan Zimmerman decided to take his talents to Detroit on a massive contract. If the trajectory of 2015 continues, I fear the Tigers may regret that contract soon. He's never been a dominant strikeout pitcher, comes over to the AL from arguably the worst-hitting division in baseball (NL East), and has the worst season of his career last year. Now, it was still solid (3.66 ERA over 201 IP), but a step back from the three prior. The problem last year was an increased BB/9 and an inflated HR/FB rate, but the AL Central may not help that. What do you expect from Zimmerman in 2016: over/under his Steamer projection of 200 IP, 3.85 ERA, 148 K, 12 W?
Rob Rogacki: I would take the "over" in the sense that Zimmermann should outperform those projections, but only just. Zimmermann's strikeout and walk rates were close to career norms in 2015 after a breakout 2014 season, while his home run rate jumped slightly. That should regress to the mean in a stingier home ballpark, but he will be facing tougher lineups on a daily basis in the American League. Still, the Tigers shouldn't regret this deal in year one.
Year one may be fine, I'd agree. Down the line it may be hurtful to the Tigers, but anything positive is a boost from last season. After winning the AL Central four straight years, Detroit dropped to the bottom of the standings in 2015, finishing a staggering 20.5 GB the WS Champ Kansas City Royals. I don't foresee the Royals, with their style of play and youth, slowing down quite yet, and the Indians have one of the best rotations in baseball, making the division quite competitive. What's the biggest key for the Tigers competing this year? Is there one player in particular that needs to ascend for Detroit to have a shot at getting back to the playoffs?
Rob Rogacki: It seems like a cop-out answer, but health is the biggest key for the Tigers' chances at success in 2016. Their roster is more top-heavy than almost any other in baseball, so they aren't able to compensate when players like Verlander, Cabrera, and Victor Martinez aren't at their best. Obviously, those three are crucial for the Tigers to get back to their former glory, but Anibal Sanchez also needs to prove his 2015 season was a fluke if the Tigers are going to win their fifth division crown in six years. If he rebounds, this rotation could be better than people think.