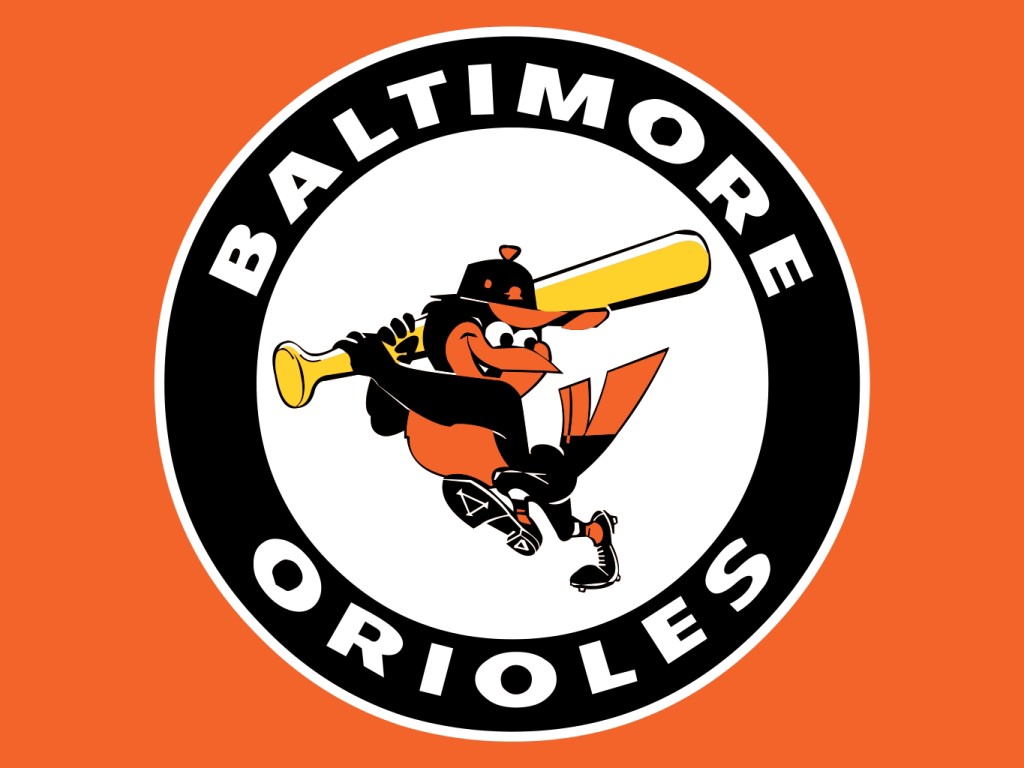 Welcome to the 2016 Razzball Team Previews! You'll find everything you need to know about each team to get yourself ready for the upcoming fantasy baseball season. And I mean everything, folks. We've got line-ups, charts, Slurpees, lube, a guide for beginner electricians, and even a cactus! Well, that's a lie. That's what Jay had last year sitting in front of him. This year? Um…a little less lube? Take that as you will. But hey, we've got teams to preview and questions to ask, so let's hop to it. We a very special guest for this post…Tony Pente, to provide his take on what the team has in store this season. Now enough rambling, let's see what 2016 holds for the Baltimore Orioles!
2016 Baltimore Orioles Depth Chart & Projections
Starting Lineup
*Note: Hyun-Soo Kim's stats are from 2015 KBO. No Steamer projection on him yet.
Bench
Starting Rotation
Bullpen
Note: Projections provided by Steamer. Since article was submitted, Orioles signed Yovanni Gallardo, who projects to slot into the SP rotation.
And now we specifically want to get to the specifics. So, let's bring in Tony Pente from Orioles Hangout to give us the low down on Baltimore in 2016.
Baltimore seemed to bid against itself in locking up slugger Chris Davis to a long-term deal. While he commanded quite a price tag (7/$161M), he also commands the home run lead in baseball over the last four seasons with 159. That's a healthy dose of nearly 40 per. After a blip in his ISO in 2014 (.209), he charged back up to an astronomical .300 ISO last season. Trending the right way. ZiPS has his projection at 42 HR, which would make him worthy of that contract, but also a top-20 pick (I currently rank him as #27 overall). Over or under the 42 number for Crush in 2016?
Tony Pente: The best part of the Davis seal is that $42 million of it is deferred, which means he's only counting $17 million against the pay roll during the seven years of this contract. Davis is an interesting player, because there are few players like him throughout the history of baseball when it comes to the success he's had to go along with the amount of miss in his bat. Saying that, let's face it…the guy has light tower power, can homer to all fields, and, when he's hot, there are few who can mash a baseball as far as him. Steamer projections has him for 38 dingers, but he's going to get over 600 PAs this year. With that, I don't see any reason he won't hit over 40, so I'd take the over.
That's a strong number for Davis, but he's not the only strong point in the Orioles lineup. I could talk Manny Machado all day long, but it's the other top Baltimore slugger that needs some attention: Adam Jones. An arguable first-round pick the last two seasons, Jones saw a dip in his number in 2015. He's never been a great OBP guy (career BB rate of 4.3%), but he balanced that with a consistent AVG hovering around .285 and strong power numbers; Jones was as reliable an OF as you'd find. However, outside of his 27 HR, the rest of his stats dropped in 2015 from the past 4 years. Was that simply due to his shoulder injury, or is it the start of regression for the almost 31 year old?
Tony Pente: Jones was banged up for much of the second half of last year and you almost have to tie to the bench for him not to play; he played a lot when he probably should not have. Jones will play most of this season at 30-years old (turns 31 in August), so he's right in the middle of his peak and I don't think age is an issue for him. The issue is for him to stay healthy. If the Orioles sign Dexter Fowler (as of this writing a deal appears pretty close) he can take more time off and allow Fowler to patrol center when a break is needed. I don't see any reason to be concerned with Adam Jones improving on last year's numbers. A 30 homer, .280 BA, .800 OPS year is a pretty good over under for him.
Injuries like Jones' hurt Baltimore's chances last year. The Orioles deflated to 81 wins after tallying 96 the year before. The only time -15 is viewed as a good number is in golf, yet that's the dropoff. This also occurred in the midst of Davis leading the majors in HR and Machado emerging as an MVP-threat. See what's missing in this convo so far, though? Pitching. The Baltimore rotation looks like the trailer for The Lone Ranger: 'Johnny Depp as a caricature and that dude with the baking soda name winning the Wild West? Sold!' Then it plays out with nothing but underwhelming performances. Someone's gotta step up. Which SP emerges this year?
Tony Pente: You definitely hit the ball on the nose with your evaluation of what happened last year. Chris Tillman and Miguel Gonzalez were pretty disappointing last year, and there is hope that they will rebound. I'm not sure anyone saw Bud Norris going from a guy you counted on in a playoff rotation to one of the worse starters in the majors, but that's what happened. This year's rotation will include Kevin Gausman for a full season and replace the departed Wei Yin Chen with Yovanni Gallardo, which is about a wash. There are a lot of  'ifs' in this rotation: if Tillman and Gonzalez can come back to their career norms, if Ubaldo Jiminez can find any kind of consistency, if Gausman can take that step forward, and if Gallardo can replace Chen's numbers, then you have a decent enough rotation that should keep the team competitive due it's great bullpen and lineup.
That's a lot of question marks, and another one resides in the left field. During the winter the Orioles made a sneaky addition to the team by adding Hyun-soo Kim at a very affordable contract. He displayed great patience, legit power and high hit rates in the KBO, but we've yet to see a player with similar background come over and immediately replicate his numbers from across the Pacific. Does Kim win the LF job out of spring training? If so, and he gets, let's say, 550 at bats, what's a reasonable expectation of his stat line?
Tony Pente: Jung Ho Kang made the transition last year with the Pirates, and he and Kim had similar stats in the KBO, though Kang has more power. Kim is more of a line drive hitter who will take a walk; exactly what the Orioles lineup really needs since it clearly has enough power. Kim is going to get every opportunity to win a corner outfield spot, and with limited other options, he's going to have to implode or get hurt this spring not to win a full time job. If he ends up getting 500+ PAs, I could see him a 8-10 homer, .285/.350/.410 guy.
Now to one of the more surreal moments in sports occurred last season when the Orioles held a fanless home game against the White Sox due to the civil unrest in the city. On TV it almost didn't seem real. Can you compare that moment to anything else you've exerienced in sports? (Side note, the Orioles won the game, but Caleb Joseph won the day.)
Tony Pente: I was there for that game in the press box and it was quite surreal. Hearing major league players call for balls in the outfield and cheer for each other in the dugout made it seem more like watching a high school game with really good players. I interviewed several players after the game and Joseph had the best quote when he said, "It was so quiet I could hear the radio announcers and I was thinking to myself, "I hope they don't say anything bad about me." It was a wild experience.
Awesome! I appreciate the insight, and thanks for the conversation about the Baltimore Orioles in 2016! Make sure to catch more of Tony's writings at Orioles Hangout and keep checking back! More 2016 Team Previews to come!