Hey girls and boys….Did you miss me? I know I've been eeeextra naughty by not posting these past two weeks, but don't worry, Sky already spanked me for it. It's that time of year again: Valentines day…And mmmmmmm, is there anything on this earth more aphrodisiaciscal than fantasy baseball? Hard, smooth wood demolishing it's target, over and over and over and over again. Balls smacking against that tight, sweet smelling, worn in pouch. Jockstraps…..errrr, let's move on. I adore Valentines day!
I've received a bounty of extravagant V-day gifts over the years: a Burberry scarf from Grey, Daffodils from Sky, the Bill James collection from Rudy, Special K from J-FOH, gerbils from Richard Gere, a gasmask from Smokey, a microphone from Capozzi (or was that a butt plug?), a Padres onesie from Jay, some sweet Boston rap tunes from Lipshitz, every Nicolas Cage film ever made on laserdisc from Seth, shoot, even Jennifer gave me something once, but that's just between her and I.
Each week, I will continue to give you some players at each position, I feel are underrated and some I know in the depths of my massive heart, will let us down more so than Emilio Estevez did with D3: The Mighty Ducks, and that my friends is tragic. I am Tehol Beddict, and this is, Disgrace/Delight! Take Heed!
Second Basemen who will Delight
Javier Baez – Would your rather take Pedroia or Kinsler early and Pray to the Elder Gods theat they stay healthy and don't continue the career downswings they're on? Or would you prefer a legend in the making? They talk about my boy, Javvvvy, as if he's washed up like Christian Slater. Someone says that to my face, they may catch Beddict's steel toed boot to the shin. Yes, Beddict is known to speak in the third person at times. Don't hate him for it, for it makes him feel more important than he truly is. Are we talking about me? If so, that's hella sad, yo. I apologize, Ralph Lipshitz sent me a cake in the mail with Bill Belichick giving a golden shower to a Seahawks helmet drawn in frosting, and I believe I've been poisoned. I'm assuming it's poisoned anyway, for I seem to be having hallucinations of the Seahawks throwing the ball to Ricardo Lockette, the last WR on the roster they'd honestly consider throwing the ball to at the 1 yard line, instead of pounding the ball in from 2 feet out with the man they call "Beastmode", a man with more testicular fortitude than the entire city of Boston. I've digested every drug known to man and never had hallucinations this insane. Kudos, Ralph, you got me. I owe you for that one big dog, and a Beddict always pays his debts. Back to what I was saying: Many baseball pundits are already down upon Baez after what was an atrocious season in both the minors and the pros. But guess what, ya'll???? Homeslice just turned 22 years old. What the ef do I care that this stallion hit a buck seventy in the bigs last season? He hit a combined .282 with 37 dongs and 20 stolen bases between A+ and AA ball as a 20-year-old. Alex Rodriguez hit .232 with 5 bombs and in 49 games in 95, following it up with 36 jacks and 123 RBI. Yes, I'm comparing Baez to A-Rod. Yes, I'm a sucker for latin men. Yes, Domonic Brown is going to win the MVP this year….okay, now I'm getting carried away, but you get the point. Baez is the 13nth ranked 2B on ESPN right now, and swooping J.B anywhere near the bottom of your draft is akin to greasing up Suzanne Somers before she rides you like Seattle Slew and makes you kale smoothie afterward. Kudos if you accomplish either one.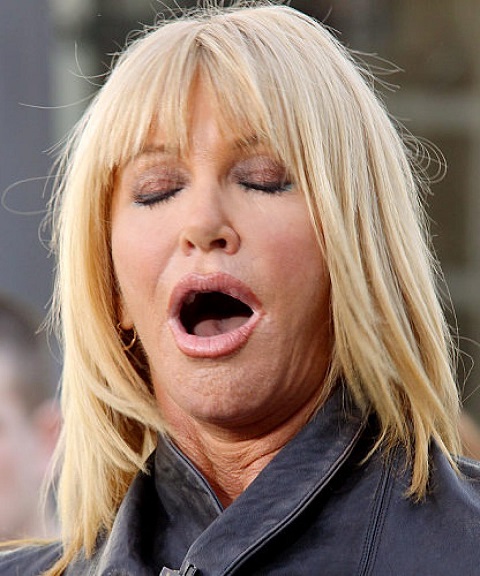 Jedd Gyorko – Look at this lineup now, aaaahkay. Looks perkier than a new set a silicone butt cheeks, right? Seriously though, I'm considering moving back to San Diego just to witness this plethora of talent win 100 plus games…..that and the seemingly unlimited supply of insanely hot chicks, perfect weather, and California Burritos. FML, why did I move back to Seattle again? Ughhhhh. Anyway, Jeddidiah here, fell off like bad bag of dope in 2014 and made many of us look silly for drafting him absurdly high (not I, but I feel your pain). Gyorko now sits as ESPN's #17 ranked two-bagger. Yes please, may I have seconds? With new editions, Matt Kemp, Justin Upton, and Will Myers now hitting in front of him, G-money is bound to explode in ways I haven't thought possible since I downed three-dozen oysters and partied with the Brazilian "Miss BumBum" contestants.
Brett Lawrie – Hey it always works out for Oakland, right? Deep analytics there. We all remember when Lawrie took the league by storm in what seems like 25 LONG years ago. He can't be that old, let me do a bit of research. Hold on a sec……Ohhhhh, it was only 3 seasons past when I drafted bruh in the 5th round of my dynasty league. I thought Lawrie to be chosen specifically by the Elder Gods to dominate the game of baseball with the kind of power and speed that could rival even the great Jose Canseco. Now, I'd drink tow liters of Canseco's ass sweat if it meant I could take back that Lawrie pick, but such is life and even with that being said, I like Law-dawg to bounce back this season and provide late round value, top-15 at his position, surely.
Rickie Weeks – Just kidding.
Second Basemen who will Disgrace
Dustin Pedroia – Why would I draft Pedroia in the 6th or 7th round when I can just swoop one of the younger, sexier bros I mentioned earlier, 4-5 rounds later? Hmmmm, let me think…A 5'4″ white dude who's now past 30, and had the worst season of his career in round 6, or Baez, the second coming of Pay-Rod in round 10-11? That's like taking down Rosie O'Donnell, just cause you believed her to be a sure thing, instead of putting in the work of  serenading/charming Geena Davis for three hours with Prince Karaoke, before she allows you underneath her chinchilla bedspread. Don't always take the sure thing, because sometimes the sure thing isn't such a sure thing. Just ask Rosie's ex-wife. Is this making any sense? [Jay's Note: Never.]
Ian Kinsler – A 32-year-old I have marked down for a .260 BA, 15 homers, and 15 steals with a HIGH injury risk is the 53rd overall ranked player at ESPN. Cool story, bro. You've got to be realistic about these things. Detroit's lineup is becoming as ancient and cavernous as Mark McGwire's backne scars, and I for one, don't plan on being a part of it. Choose wisely my friends, and make many a sacrifice to the Elder Gods, for they will show you the way as they have for I.
Brian Dozier – Anytime during his monstrous first half of the season,  Dozier could have stored all his urine in glass jars and sold it to the Vatican as holy water to baptize all of Europe's future royals. Buuuuut, as we all know, after the all-star break,  BD crashed harder than Lark Voorhies after 20 years of not having work finally got her down. That was harsh and I'd feel terrible if she actually read that. Lark, if you're reading this, I just want to let you know that even though what you've done to your face is incomprehensible, I'd definitely, without a single doubt, still hit it. Much love, bae. Much love. Back to Dozier for a second;  I'm nowhere near entirely sold on bruh, so I'll let others take that gamble. Kudos to him if he hits 25-plus again.
Thank you for joining me for another edition of Disgrace/Delight. As always, it's the highlight of my week and I look forward to your questions and commentary below. You have hate in your heart? Let it out below. You want me to pleasure your significant other while you spank it? Even better. Just leave your email below. Let's catch up next week to discuss short stops.
Want more Beddict? Follow him on Twitter at @Beddict143.